Alen Muhić's mother did not want to breastfeed him when she gave birth 21 years ago in the besieged city of Goražde. She did not want to get attached to a child who would remind her of rape, so she left him to the hospital staff and left to live abroad. Alen considers his father a criminal and he does not ever want to meet his mother.
He lives in Goražde with an adoptive family who told him the truth when he was 11.
His mother is one of at least 20,000 women raped during the war in Bosnia and Herzegovina (BiH) according to records from the organization Women Victims of War. There is no precise data on the number of raped victims because they kept mum about the horrific events they'd gone through and traumas with which they've been living to this day. Individuals and groups abused women during the war, even though they posed no threat. They were confined in prison camps. Systematic torture and belittling was a part of the strategy of the warring parties.
Reporters from the Center for Investigative Reporting in Sarajevo (CIN) talked with more than hundreds of war victims through an oral history project. Among them were 25 women, some of whom were raped or in other ways abused. Many could not talk openly, would not allow recordings, or asked for the interviews not to be published.
Women CIN talked to were trying to live a normal life. Some are refugees, living far away from the crime scene. Some have never married, while others live alone after divorce. Many who have lost people during the war—share the same fate, despite differences in age and nationality and home towns.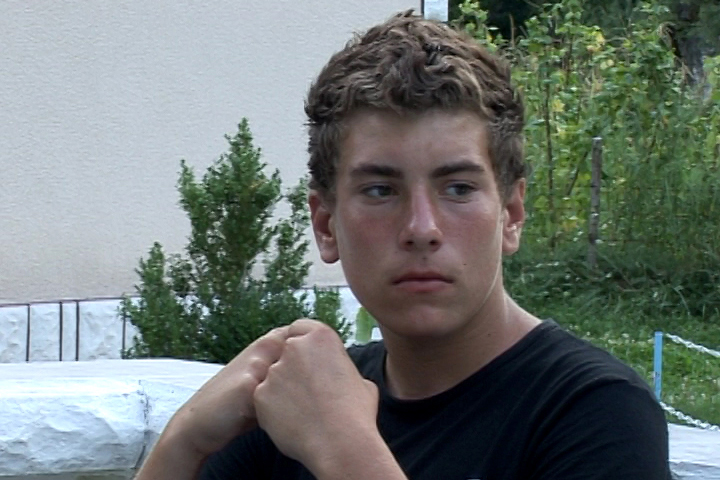 Fleeing the Fate to America
"To tell you the truth, you are not our son. You are now, but we have adopted you." That's how Muharem Muhić and his wife told their adopted son Alen about his origins.
CIN reporters back grounded Alen's biological mother. She was raped in Miljevina near Foča in 1992, when the members of the Republika Srpska army arrested the majority of the Bosniak residents and separated men from women. They abused and raped the women. After rape Alen's mother became pregnant and she was held captive until freed through a prisoner exchange at the end of 1992. She was transported with around 200 women including her mother and sister to a territory under the control of BiH, whereupon they walked to Goražde. She was in her 30's. She hid her pregnancy under a corset.
When they arrived on foot in the village of Berič, they were placed in a school gym. Alen's mother hid her pregnancy from a doctor as well and only asked for help in the Goražde hospital on the pretext that she had stomach aches. She did not name the baby boy she gave birth to.
She left a day later. She has never breastfed him. Over the mountain ridge of Grebak, the only travelable road, she left for Sarajevo and from there to the US where she lives now.
Hospital staff took care of the boy. Muharem worked at hospital.
"There was neither water nor electricity; there was shelling every day; dead and wounded all the time. We'd given attention to him, all the hospital staff, and I lived across the hospital at the time, so I would bring the baby home often, then bring him back to hospital in the evening," said Muhić.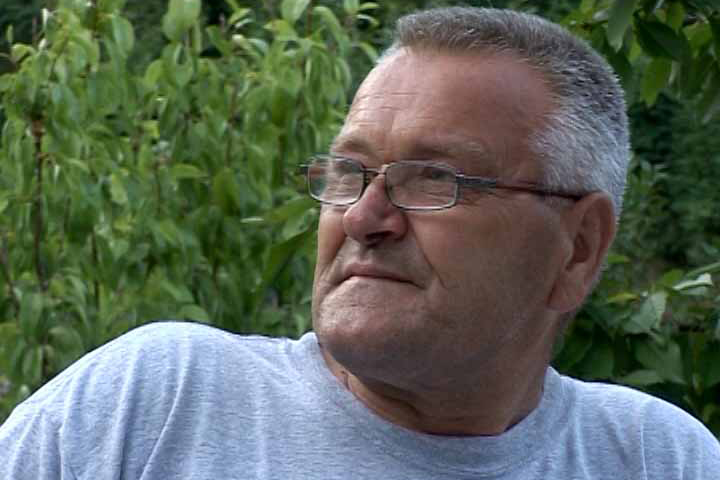 They gave the baby a name, Alen; they got used to him. "My wife and daughters often told me 'Bring him, Dad, let him be with us to fatten him up,'" Muhić told CIN.
These were hard days for Goražde inhabitants. In the embattled town by the Drina, with little food, no electricity and irregular water supply, many of those who had fled the villages and towns down the river found shelter. Food was smuggled in from Central Bosnia through the "Road of Salvation" across Grebak. When this connection was cut the city was completely cut off.
Upon hearing that there was no place for baby Alen in the hospital and that he was going to be given over to the Red Cross, Muhić went home.
"My daughters started to hug me and pray with me, 'Please let us take care of him. Whatever happens to us, it'll happen to him too,'" said Muhić.
He remains their son today, though he knows the whole story now.
"All of a sudden, Mom and Dad told me, 'Can we have a word with you?' I thought—what have I done now!? I asked them what have I done? They said 'You did nothing, but we have to talk,'" Alen said.
At first he was angry. Later, he realized that knowing the truth was for his own good.
"I don't know. I felt something here in my chest. I wanted to kill myself," he said, adding that he'll be forever grateful to his parents for adopting him, because he did not "end up in some institution, like the majority of children in this war,"
At 21, Alen does not forgive his biological parents. "I am angry at my mother. I would never have wanted to see her, because she had abandoned me…I think of my father as a criminal. Simply, I would never have wanted to see him. I would want the biggest punishment to be handed down to him, because I would never approve such violence against women, not just against my biological mother, but against any other women in the world."
For sexual violence crimes committed in Foča during 1992 and 1993, the Hague Tribunal sentenced Dragan Zelenović to 15 years, Dragoljub Kunarac to 28 years and Radomir Kovač to 20 years in prison.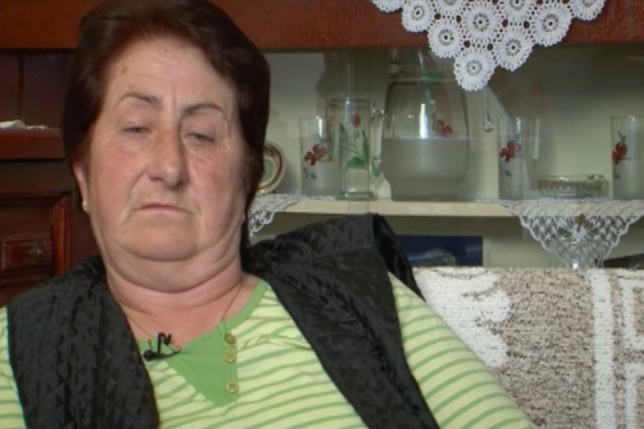 Višegrad: Place of Crime for One, of Salvation for Another Woman
Unlike Alen's mother who sought refuge across the border, many raped women stayed in BiH trying to overcome their pain. Among them is 66-year old Milojka Antić who has never married because of what happened to her. She lives in Višegrad, 45 kilometers east of Goražde. Until war she lived near Konjic.
She was captured in 1992 by members of Bosniak and Croation armed forces and taken to the prison camp in Čelebići. She was held 77 days and repeatedly raped.
For the crimes committed in this prison camp, the Hague Tribunal sentenced the camp's commander Zdravko Mucić to nine and his deputy Hazim Delić to 18 years in prison.
After she was released from the camp, her mother died and nowadays she lives alone. The war influenced a decision to stay single. She's afraid of marriage.
"I was afraid that everyone was going to say 'That's the one who was in the prison camp, the one who was…' In any case, I would not dare go into that. I would be repulsed by a marriage," Antić said.
She is ill, she often cries about how things turned out. "I don't know myself how I stayed sane. Many a thing has crossed my mind. Or, to do a suicide, or something…So, when it falls upon me, I brace myself, no, not after having gone through all of this …" she says.
In the same year Antić was raped in Konjic, in Višegrad, in the courtyard of Memnuna Jašarević's family home, members of Serb army raped her. Višegrad is a symbol of unbearable pain to her.
One of the soldiers tore apart her shirt in pieces and raped her in the middle of the court yard said Jašarević.
SvAll of this happened before the eyes of her 16-year-old son who was hiding in the upper floor. After they were done raping her the soldiers made her bring the sharpest knife she had.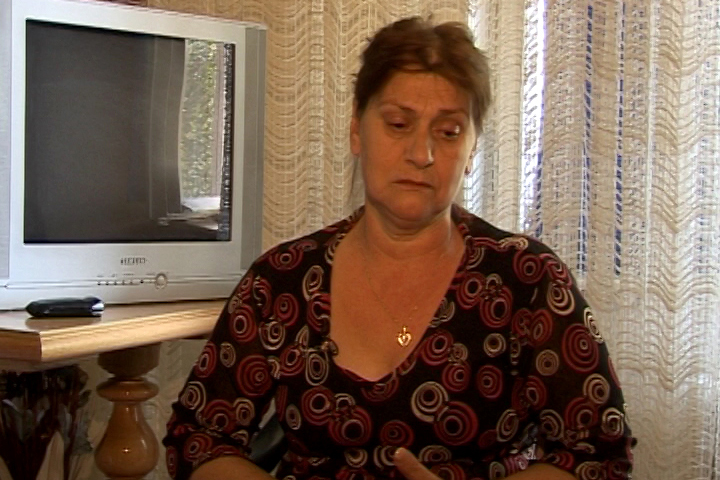 "The kid saw me from above, when I was raped in the courtyard. And he came down to say 'Don't. My mom…' A soldier grabbed him by the neck…They held me down not to defend him …The soldier just said 'Come here Turk' and put a knife under his throat… I thought that they had only cut his skin. They threw him away. I caught him…I thought that they only did it to his skin. I tried to put it back, but then I saw the blood gushing from his throat. He said 'Mom help me…' He swallowed two letters. He could not say them. He twisted. And he stayed in the courtyard."
Later the mother was taken to the hotel "Vilina Vlas" where at least 200 others, including an 11-year-old girl, were being raped, records show.
"You can imagine a cry of a child yelling 'Don't, uncle. Please' It…breaks your heart," said Jašarević.
"Mom's lovely heart! Mom will come to you son soon. Mommy will be with you," Jašarević croons, caressing a photo of her dead son.
Sixty-one Children From Rapes
Through the end of 2013, 36 cases involving charges of sexual violence against 45 defendants wrapped up before the Court of BiH. Thirty-three persons were sentenced, including Željko Lelek, Boban Šimić and Nenad Tanasković for crimes in Višegrad and Neđo Samardžić and Radovan Stanković for crimes in Foča.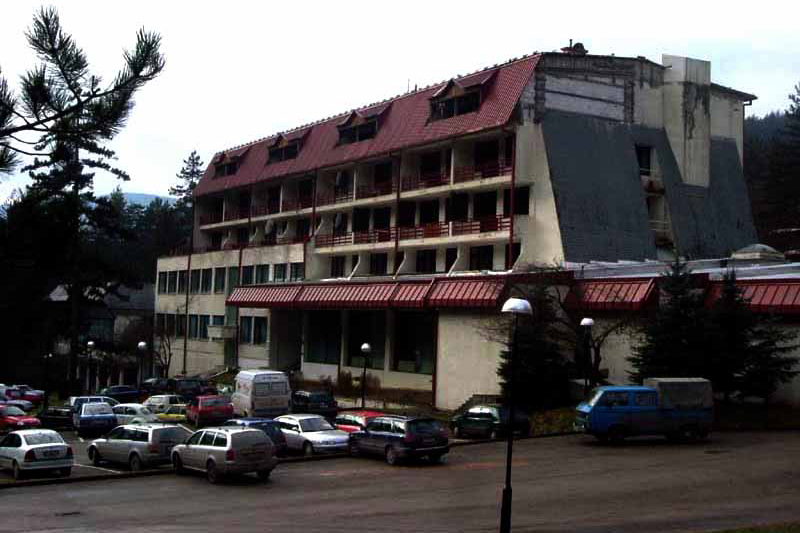 With these judgments, BiH became a country with the biggest number of concluded cases before the local courts for sexual violence in armed conflicts. However, most of the perpetrators have not been punished 20 years later.
According to an investigation by the Association of Women Victims of War financed by the EU, more than 20,000 victims of rape have been confirmed. The project was carried out by interviewing 2,707 women who testified about theirs and others' rapes. The investigation encompassed women of all ethnic groups, and the result shows that 95 percent of them were Bosniacs. The youngest one was 11 while the oldest was 65. However, most of the women kept mum about what happened inside the camp. The association says that at least 61 children were conceived during the rapes.
"Some gave up their children for adoption, some left them with the rapist, and rare ones kept the children," activists told CIN.
For these children and their families reconciliation with the past and the search for answers is yet to come.
_________________________________________________________________________________________________________
The film "The Ghosts of the Past," based on collected testimonies in the CIN Oral History Project, will be screened on BHTV on Sunday, July 20.