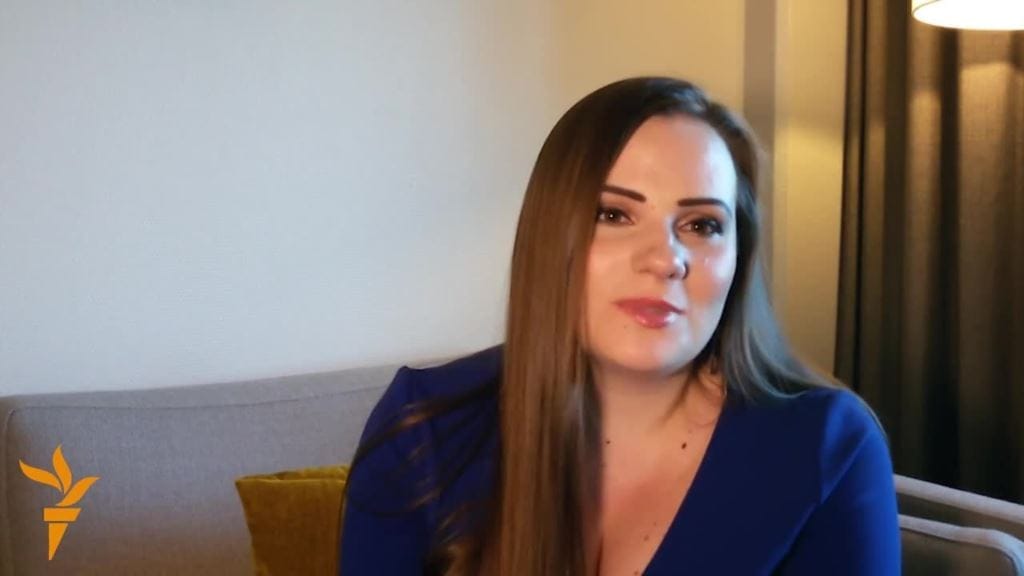 Miranda Patrucić, regional editor of the Organized Crime and Corruption Reporting (OCCRP) has won this year's award given out by the International Center for Journalists.
With coverage ranging from the Balkans to Central Asia, Bosnian journalist Miranda Patrucic has helped expose corruption in these regions and alter international policy and practice. Her work on Montenegro's President Milo Djukanovic has created a new awareness of organized crime in the country and has prompted the European Parliament to call for investigations. Her work on Swedish and Norwegian-Russian telecom firms has led to parliamentary hearings, the resignations of CEOs, criminal investigations and a settlement of nearly US$ 800 million.
Working on the Panama Papers project, she helped expose a web of secret companies in offshore havens allegedly designed to hide the wealth of Azerbaijani President Ilham Aliyev's family. She was instrumental in the teams that won OCCRP the European Press Prize, Global Shining Light awards and the Tom Renner Award.
Miranda Patrucic shares the honor with the investigative team at Aristegui Noticias, a Mexican news site led by one of the country's best-known journalists, Carmen Aristegui. "These investigative journalists have changed the world by revealing shady deals involving top officials," said ICFJ President Joyce Barnathan. "They stand out for their breakthrough reporting."
Patrucić said that she has an opportunity to do investigative work unlike many other journalists. "The last couple of years I have been reporting in some of the most corrupt and repressive countries in the world and doing the work so many of my colleagues are prevented from doing, including my friend and true hero Khadija Ismayilova."
Ismayilova, an award-winning Azerbaijani reporter who exposed the corruption of the ruling Aliyev family, has been in prison in Baku since her arrest on Dec. 5, 2014.
Patrucić began her career as an assistant for Freedom House, an organization dedicated to promoting free institutions worldwide. She started working at the Center for Investigative Reporting in Sarajevo in 2005, first as a translator and later as a fact checker. She worked as a reporter for OCCRP and since 2012 she's been OCCRP's regional editor.