At the recommendation of her doctor at Sarajevo General Hospital, Vahida Merdanić bought a lens from Baroš, a private optician, to be inserted into her eyes during a recent cataract operation. Unbeknownst to her, she thus became one of many patients helping the hospital cover the cost of surgical equipment it had borrowed from the optician.
In 2016, hospital management arranged with Baroš that after its doctors had inserted 5,000 lenses over the next five years, the machine would become the hospital's property. The hospital replaces about 1,000 lenses a year, and it instructed patients to buy theirs from the optician.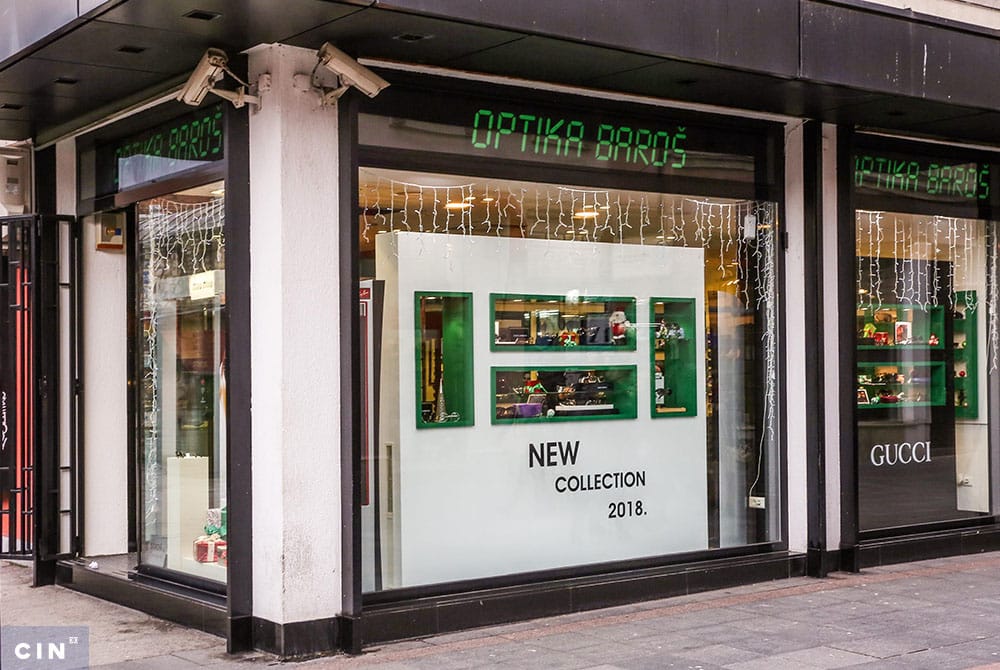 The Center for Investigative Reporting in Sarajevo (CIN) found that the hospital paid off other equipment through patient purchases in an earlier deal with Baroš.
By having patients shoulder the cost of lenses, General Hospital disregards a resolution by the Sarajevo Canton Health Insurance Fund requiring hospitals to go through public procurement to secure equipment.
Patients Pay for the Deal
The government refunds some costs for insured patients getting cataract surgery: 117 KM for an elastic lens and 21 KM for eye spray used during the operation.
Merdanić was instructed to go before her surgery to Baroš. Her son-in-law, Dragan Papić, paid 602 KM for IQ lenses made by Alcon and for two packages of eye drops from Bausch and Lomb. The Fund covered the remaining amount.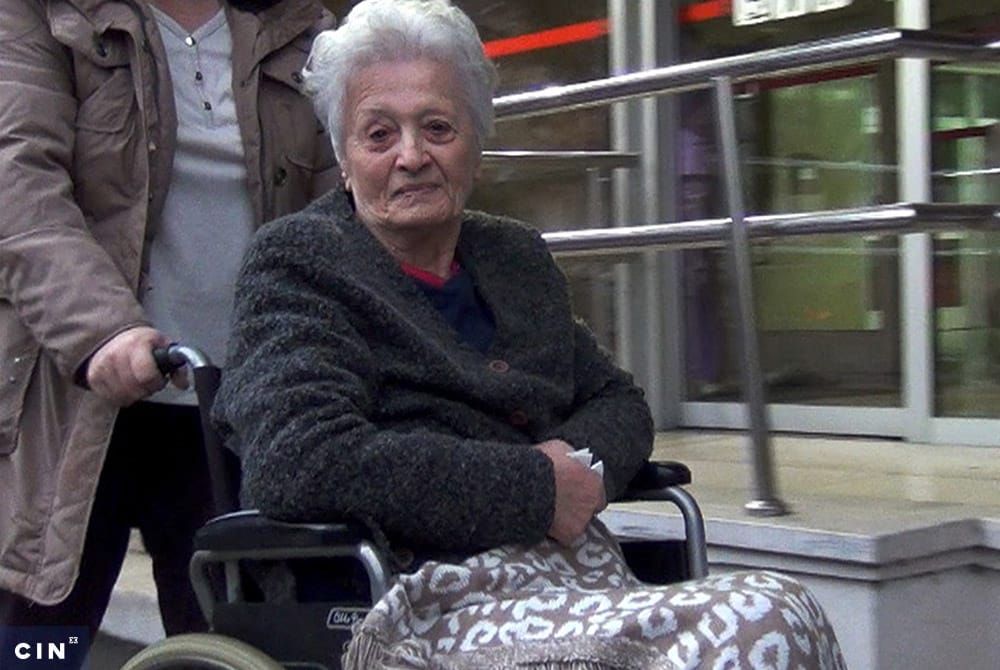 Surprised by the high cost, Papić went to another optician and found similar lens and drops for half the price. But that place told him doctors would not use lenses that had not been bought from Baroš.
Papić said that it did not make sense to buy something that the hospital would not accept, and that would just be throwing away money. "It was not about seeking justice. I wanted to get it as fast as possible for the mother-in-law," he said.
The head of ophthalmology at General Hospital, Dr. Darko Ler, refused to speak to CIN. In written answers to questions he said that they recommend the type of lens needed. "Where will patients buy it has absolutely nothing to do with us," said Ler.
Patients beg to differ. Four with whom CIN talked said that hospital staff instructed them or family members to go to Baroš.
In 2016, Baroš secured its market through a contract with the hospital. The optician gave the hospital a surgical instrument worth 255,000 KM and an eye scanner kit of unidentified value.
In exchange, the hospital promised to do around 1,000 lens replacements a year through 2021. After that, the machine would become the hospital's property.
It was also agreed that patients would buy lenses at Baroš while sharing the costs with the Fund. Whatever else needed for cataract surgery, the hospital was to buy through public procurement.
The contract does not forbid use of lenses by other vendors. Still, five months after it was signed, an annex was added stipulating that the hospital would have to return the machine if it was not using Baush and Lomb lenses.
Ognjen Baroš wrote to CIN that doctors decide on the type of lens needed following an eye exam and the choice depends on the type of cataract and on what a patient wants.
Hospital Director Zlatko Kravić said that the contract was good for the hospital because it got a valuable machine free. He said he also wanted patients to be satisfied.
"I think that my responsibility was to seek the best, and I got the best. But I'm not aware that "Baroš" charges double, How could I know that?" said Kravić. He said the price of lenses was not up to him.
According to its financial reports, the hospital had a budget of 25.4 million KM in 2016. It spent 1.3 million KM on new equipment.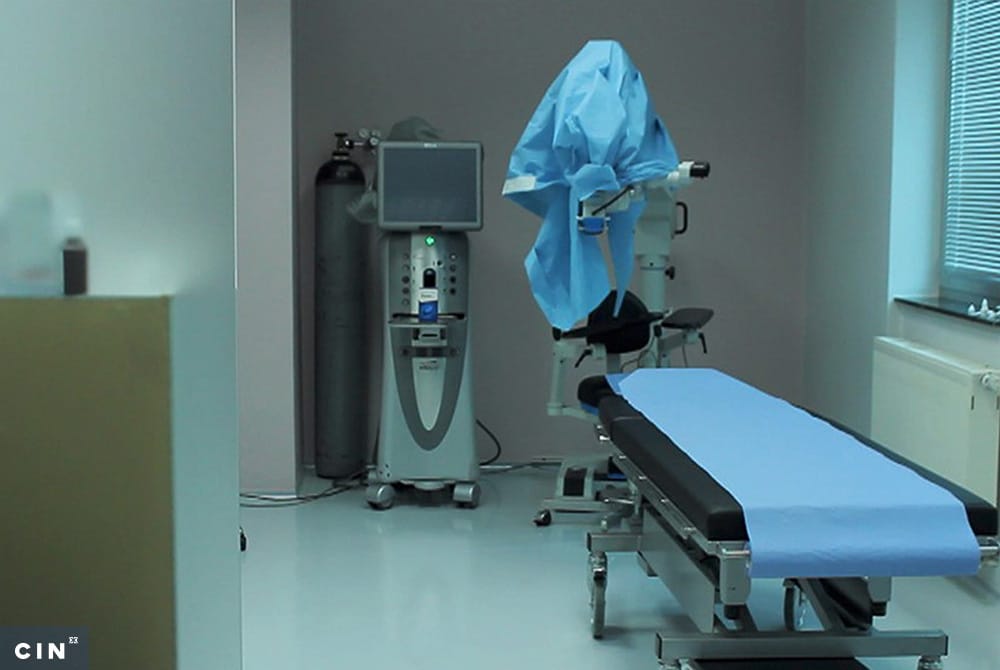 Government Shares the Cost of Lenses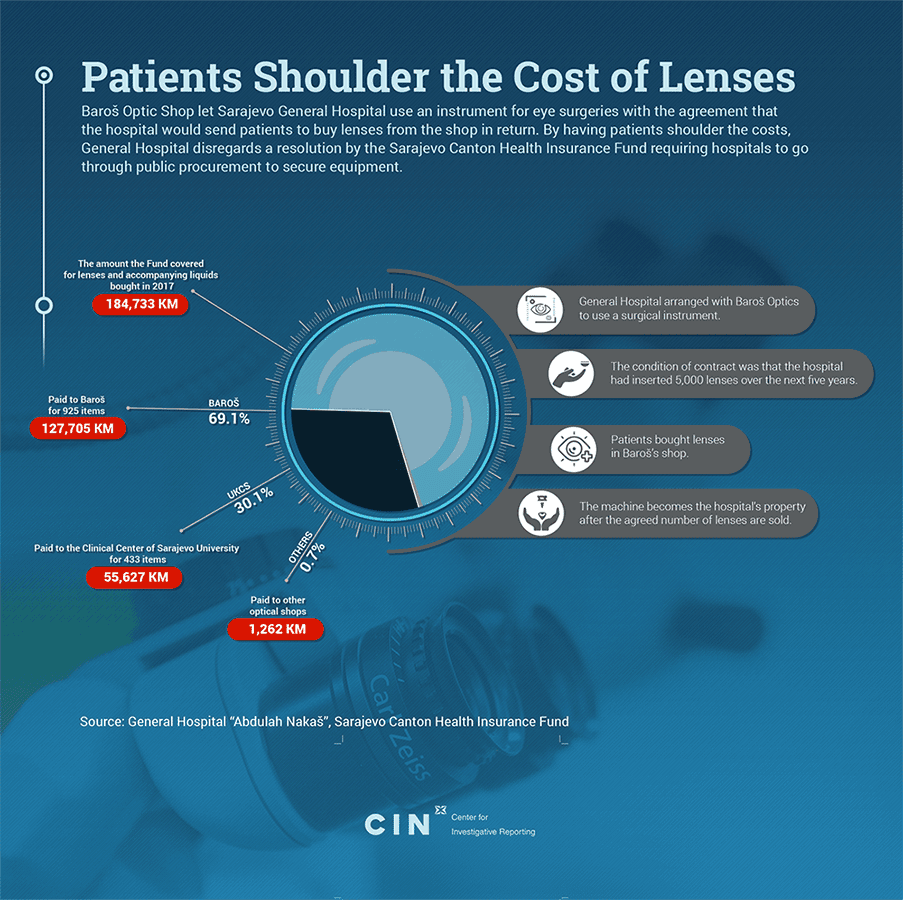 In 2015, Sarajevo Canton Health Care Fund issued a resolution that instructed the hospital to buy lenses, eye drops, and surgical supplies through public procurement, in line with the BiH Law on Public Procurement.
Unlike the General Hospital which does not follow the Fund's resolutions, the Clinical Center of Sarajevo University buys similar material from several suppliers who bid for its contracts. For every lens, the clinic sends an invoice to the Fund, while patients co-pay between 100 KM and 200 KM when there's a price difference, depending on the type of a lens.
"The General Hospital does not operate in accord with the public procurement," said Fikret Jonuz from the Fund. Insured patients are entitled, he said, to lenses and drops that the Fund will pay for regardless of where invoices comes from – a factory or from specialized shops.
Last year, the Fund paid out nearly 185,000 KM for co-financing of 1,373 items of intraocular lenses and liquids. Around 70 percent or 127,705 KM of that went to Baroš. The rest was divided among the Clinical Center and four specialized firms. The numbers are nearly identical for the year before.
The contract with Baroš set out that the hospital would buy supplies for cataract surgery through public procurement. Baroš was to "accept the risk if its offer was not the most competitive on a bid."
However, that risk never existed because the hospital approached Baroš and negotiated. After that, at the end of last year, it signed a framework agreement with Baroš worth 70,200 KM for two years' worth of medical consumables.
Officials from the BIH Public Procurement Agency said that contracts can be negotiated if, for example, there's only one supplier of a particular good. This is not the case, CIN learned. The same products are also distributed by a Banja Luka firm Medietik.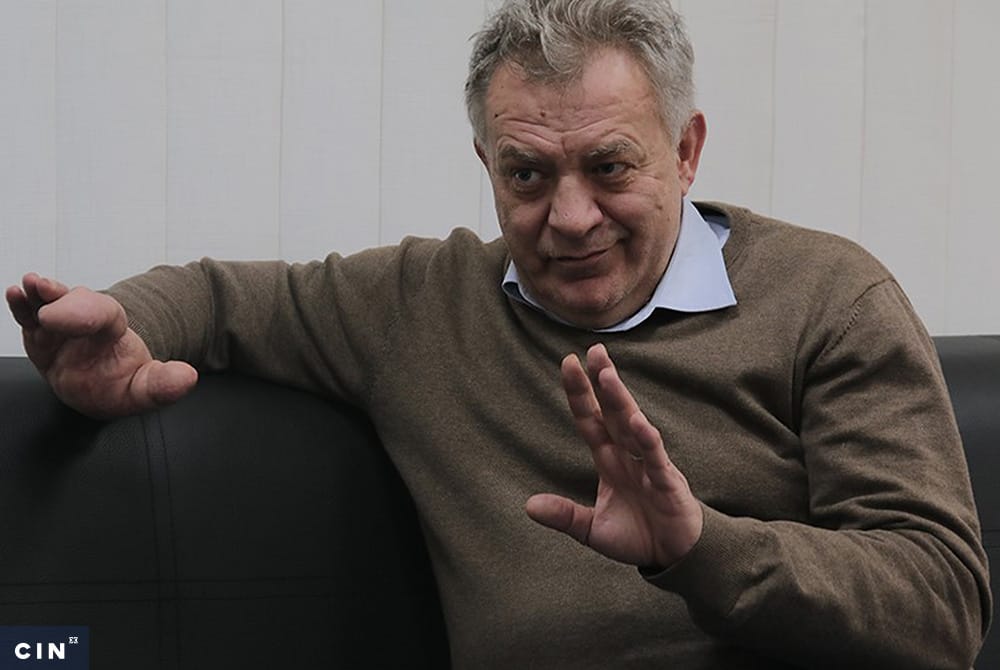 Business as Usual
General Hospital had a similar agreement with Baroš in the past. In March 2009, Baroš gave the hospital an Alcon-made machine worth 84,000 KM. Then-Director Bakir Nakaš and Igor Baroš signed a contract outlining how the machine would be paid for by patients buying 1,900 lenses and eye drops over three years. The hospital stated that it would buy medical consumables through public procurement.
"Actually, you never have a vendor who is going to give you something free-of-charge," said Nakaš. At the time his ophthalmologists used obsolete equipment.
"If you don't have the possibility to buy equipment then you're forced to use this system," said Nakaš. He added that ophthalmologists said that in this way they could advance and they supported the contract.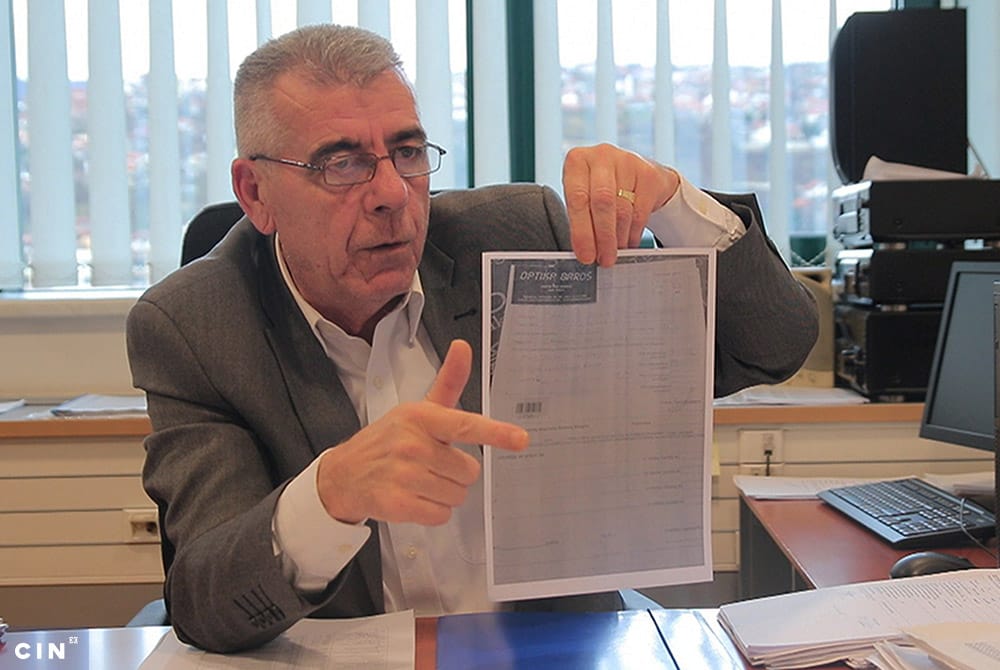 Jozica Baralić, one of those doctors, moonlighted with Baroš. She still occasionally works for the firm although now retired. She told CIN that she did not remember if that arrangement revolved around the donated machine. "I cannot recall how it went, but there were several ideas to help, to do something, to have some common arrangement."
The General Hospital's then head of ophthalmology, Ibrahim Pačo, recalled how Baroš offered the instrument they needed. "It is only natural that if someone gives you something, that they want something in exchange," he said. "In exchange, it is natural that we buy lenses from him."
He said that they recommended Baroš but that patients decided on their own. "Every patient was told: 'This lens is 500 KM. You can buy some for 100 KM," said Pačo. "No matter how much you pay for lenses we'll do a surgery…but we prefer that lens."
The number of lenses according to the contract were sold by January 2013 and the machine became the General Hospital's property. Between 2010 and 2017, the hospital bought medical consumables from Baroš, signing three contracts worth more than 262,000 KM.
CIN learned that a similar contract centered on another machine was signed in 2013 but never been fulfilled. However, the hospital management couldn't explain why.