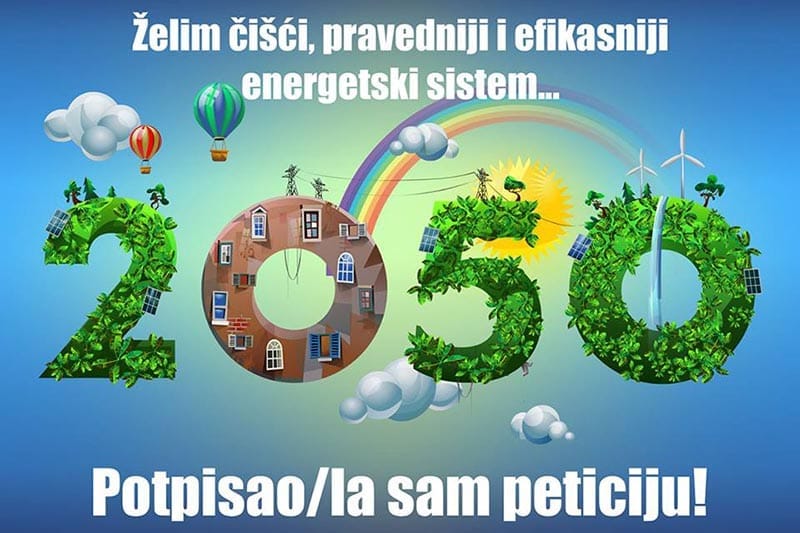 A network of non-governmental organizations from Southeast Europe launched a petition demanding from the leaders of Bosnia and Herzegovina and the region to provide them with fairer, cleaner and more efficient energy system and to stop corruption in the sector.
The petition will be delivered to the Ministerial Council of the Energy Community made up of all South East European countries on October 16 in Tirana, Albania.
The network is urging the governments of South East Europe and the European Commission to invest much more in energy efficiency in households, prosecute corruption cases in the energy sector and adopt and fulfill EU climate goals and targets.
The energy systems of South East Europe remain dirty because of the predominant use of low-quality and inefficient lignite, with emissions from thermal power plants causing harm not only to citizens' health, but also contributing to the dangerous effects of climate change.
According to the World Health Organization, the SEE region is spending the average of €30 billion annually on the economic cost of deaths from air pollution.
Petition has been signed by around 4,100 people so far and the goal is to reach 5,000.
The Energy Community is an organization set up to help the countries of the Western Balkans and the Black Sea region adopt and implement existing EU energy and environmental legislation.
The Ministerial Council is the highest decision-making body of the Energy Community and comprises of ministers in charge of energy policies from the country members and representatives of the European Union.
You may read more about the issues in the energy sector in investigative stories of the Center for Investigative Reporting in Sarajevo.