It would take 21 years for a teacher to achieve what a former peer, Igor Radojičić, managed in nearly half the time – to save 100,000 KM, buy an apartment, a garage, land and a car. Unlike a former colleague who could not have spent even a mark on food and other daily expenses, Radojičić also provides for two children.
The Republika Srpska National Assembly speaker is one of 160 persons the Center for Investigative Reporting in Sarajevo (CIN) investigated. Reporters combed through their asset cards, income and debt records, court registers, and securities, then combined all that into a database now available for free to the public. The database contains the records on the office holders and legislators, current, and outgoing politicians who have gone to other positions recently.
The investigation showed that the holdings of politicians in Bosnia and Herzegovina are mostly on the rise. In a relatively short time they acquire apartments, houses, business premises and cars. They also manage to save money. The asset cards of 92 politicians were inspected and of those 51 declared savings totaling 5 million KM.
Unlike the mean salary in processing industry or education – between 580 KM up to 840 KM, the office holders' salary is between 2,500 KM and 6,000 KM, depending on the level of governance at which they conduct their legislative or executive functions.
Due to laws they have voted on for themselves, the officeholders are also entitled to: high per diems, vacation allowance, a reimbursement for living away from home, commission fees and jubilee awards. Also, they can receive post-term pay, a so-called "white bread" for a period of between six months and a year in the amount of their last-earned salary.
From Education to Politics
Radojičić stopped working at Banja Luka University after he won a second term in the RS National Assembly in 2002. He was a member of Democratic Socialist Party which joined the Alliance of Independent Social Democrats (SNSD) that year. Radojičić has represented the ruling party in the RS National Assembly for the past 12 years. In this year's elections he's competing for a slot in this legislative body where he earns around 4,000 KM a month.
When he was elected a legislator in 2002, Radojičić had no assets and his wife Sanja had just occupancy rights for a flat in Banja Luka. Their holdings have grown in the following 12 years and in the 2014 asset card they declared a flat and a garage in Banja Luka worth 90,000 KM, a plot of land worth 5,400 KM, a Citroen C5 worth 20,000 KM, and 100,000 KM in savings. Until the publishing of the story Radojičić was unavailable for a comment.
The Radojičićs made about 7,500 KM a month during 2013.

Katica Čerkez also swapped a professor's career for that of a politician. She represents the Croatian Democratic Union of Bosnia and Herzegovina (HDZ BiH) in the Federation of BiH (FBiH) parliament. Having spent 20 years as a professor of geography, Čerkez joined HDZ BiH in 1996 and got a job in Vitez municipality. Four years later she was elected head of the municipality and later she had a brief stint as minister of environment and tourism in the FBiH government. She spent the last two terms in the FBiH parliament where she wants to stay. In the coming elections she's a nominee for the same job that pays a monthly salary of around 4,200 KM.
Čerkez and her husband Drago have a house they estimated is worth 300,000 KM, land worth 20,000 KM, an Opel Astra and savings of around 60,000 KM.
From Politics to Riches
Since the 2002 elections the nominees must declare their assets and worth. The Election Law in BiH stipulates using forms where information about real property, income and debts must be filled out and submitted with the Central Election Commission (CIK) which oversees elections. The nominees fill out the forms in good conscience because the law does not oblige them to write down everything they own, nor is there any mechanism to verify information given.
This is why some submit the forms without filling in any property or they mention just some of what they own.
People could view the asset cards on CIK's web page until April 2012 when they were withdrawn after the Appeal Chamber of the Court of BiH asked them to do for privacy.
CIN has erased all personal data from asset cards politicians filled out until 2010 and transferred them to its web page which also holds the copies of the nominees' asset cards for the 2014 General Elections.
The records reveal that in the course of their work, the Prime Minister of FBiH Nermin Nikšić and a legislator with the state parliament Halid Genjac increased their assets.
Nikšić has belonged to the Social Democratic Party (SDP) since 1993 and in the past seven years he's been its secretary general. He left his post-war service in Konjic municipality in 2000 when he won a seat in the FBiH Parliament. He remained with the legislative body until 2011 when he was appointed the FBiH prime minister.
Unlike in 2002, when he declared just a car worth 5,500 KM, Nikšić in this year's card jotted down assets totaling 316,000 KM. The card reveals that Nikšić owns an apartment in Sarajevo, a summer house and inherited business premises in Konjic where he also shares one apartment with his wife and another one inherited from father with his brother. Nikšić drives a Volkswagen Tiguan worth 50,000 KM.
He and his wife Nadija owe 92,000 KM to banks. During the last year they made around 5,100 KM a month. At the time this story was published, they were unavailable for comment.
The current FBiH prime minister goes to the polls for this year's general elections hoping that the voters will give him a fourth term in the FBiH Parliament.
Since 2000, Halid Genjac, a member of the Party of Democratic Action (SDA) and a legislator with the BiH House of Peoples, was four times a nominee for the state parliament. He was only once elected by a popular vote. For other terms his colleagues from the FBiH Parliament for the House of Peoples backed him.
In his 2002 asset card Genjac declared with his wife Sadika an apartment and a garage in Sarajevo and shares worth nearly 11,000 KM. After four years, he added a Volvo worth 10,000 KM and 231 shares in the ABDS Investment Fund. According to Sarajevo stock-exchange records, the shares were worth around 47,000 KM at the time.
By 2010, Genjac acquired another apartment and changed his old Volvo for BMW X3, while his wife Sadika added a Toyota Yaris to the list. He estimated the cars' values at 45,000 KM.
This year he added savings of 120,000 KM and inheritance – a house with land in Visoko. The Genjacs' monthly income totals nearly 7,500 KM. Genjac told CIN that politics is his only source of income and that he earned everything legally.
"It is impossible to get rich by doing this work in this manner," said Genjac. He is running for state legislator in this year's elections.
During the latest term, Genjac dabbled in private business but it did not last long. With his parliamentary buddies Milorad Živković of the SNSD and Mirsad Đugum of the Alliance for Better Future, he set up a stem cell bank — CORD iPS LLC in 2011. The three political rivals are connected by a medical profession. The business coalition did not last long because Genjac and Đugum pulled out of the business soon after it began.
Genjac said that Živković offered him this job, so he paid up 1,000 KM as an incorporation equity. He said that he pulled out because he was too busy and because the firm was not operating at the time.
Millions Deposited in Savings Accounts
Out of 160 entries in the CIN database, more than half are running for office in the coming elections. Among them are 51 politicians who declared the savings, dividends, life insurance and money on current accounts totaling 5 million KM.
Along with this money, some lead the pack when you take into account the number of real properties they own. Some of them are: the RS president Milorad Dodik, BiH Finance and Treasury Minister Nikola Špirić and BiH Minister of Foreign Affairs Zlatko Lagumdžija.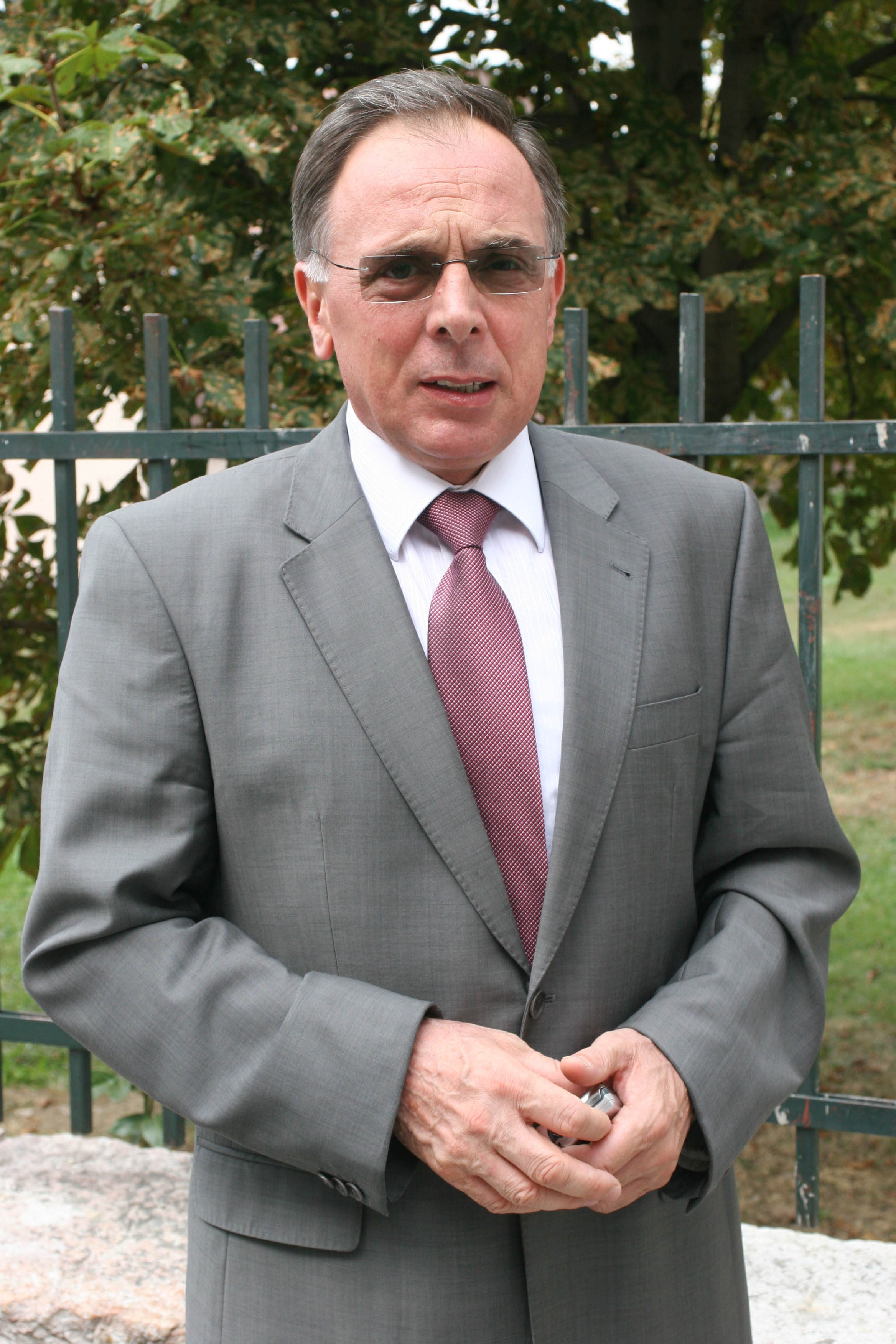 Dodik estimated all his assets that he owns with his wife Snježana to be worth 2.93 million KM. The Dodiks own two apartments and houses in Serbia and an apartment and a house with land in Laktaši. Dodik wrote on his card that his son Igor is a co-owner of a Gradiška fruit producing firm Fruit Eco, but did not state its value because he could not estimate it after weather-related damages.
In 2011, the firm was worth 9.6 million KM. CIN wrote then that Fruit Eco from the minimum equity incorporation of 1,000 KM for each co-owner reached a value worth millions. The other co-owner with Igor is Mirko Dobrić, a husband of Dodik's cousin.
Dodik is a candidate for the entity president, the post which brings in around 4,000 KM a month.
His party colleague Nikola Špirić declared an apartment and a business premises in the RS worth nearly 400,000 KM and a family estate of 11 ha in Prekaja near Drvar. In his earlier cards Špirić declared three apartments with garages abroad – his in Novi Sad, his son's in Belgrade and his daughter's in Vienna.
In the 2014 elections he is running for a state parliament's job.
SDP president Zlatko Lagumdžija with his family owns an apartment in Dubrovnik and another one in Sarajevo plus offices and a summer house worth a total of 1.26 million KM. He also is running for the state parliament this year.
The asset cards show that relatively young politicians also have some valuable property. For example, a state legislator and a vice president of SDA Senad Šepić and the FBiH Minister of Education and Science Damir Mašić went into politics without any property in their early 20s.
Both were the FBiH legislators since 2002 – Mašić until 2010 when he became an FBiH minister, while Šepić until 2007, when he was appointed deputy state minister of civil affairs.
Before this year's elections, Mašić had an apartment and land in Sarajevo estimated to be worth122,000 KM and a Peugeot worth 12,000 KM. He and his wife Sakiba have to return loans worth 102,000 KM by 2018. Mašić told CIN that politics is his only source of income.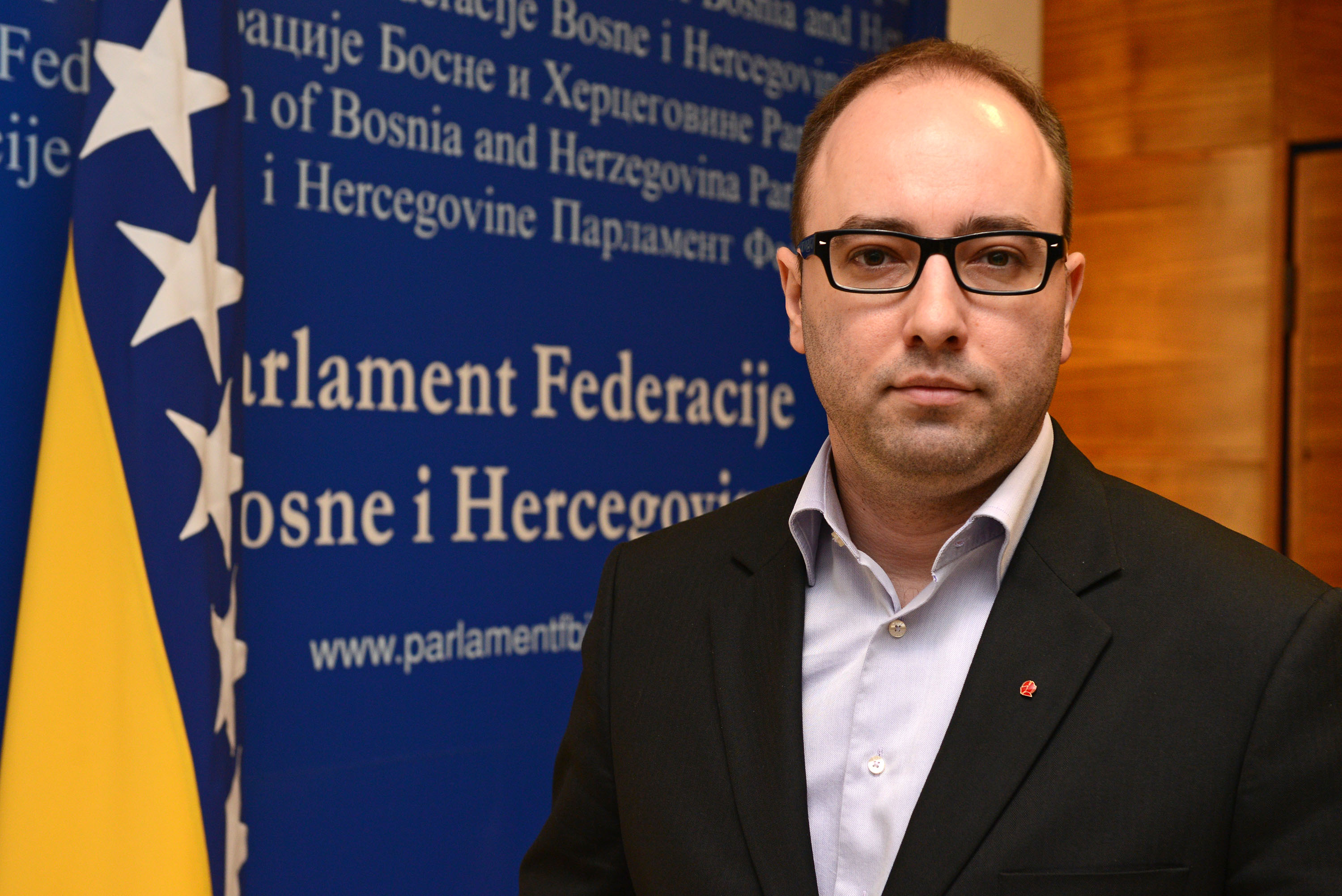 "Let's be clear: we as office holders have over the average income to be sure, but we don't have money for airplanes, cars, millions and whatnot," said Mašić adding that a number of people are in politics because they like it, and not because they see it as an opportunity to become rich.
Šepić has an apartment which he estimated to 269,000 KM. He bought it with the help of a 140,000 KM loan after he sold land and an apartment he owned previously. He told a CIN reporter that he also was paying back someone else's loan worth 242,000 KM as a guarantor. He owns a Peugeot worth 20,000 KM.
"What I can tell you is that one can live well from this work in BiH. When it's compared with many other profession this is one of the more profitable jobs," said Šepić adding that office holders' salaries should be cut.
More than half of the politicians in CIN's database are running for the state, entity and cantonal parliaments, for the president and vice presidents of the RS and for slots in the BiH presidency. How many will win new terms depends on the votes of nearly 3.3 million people of whom one out of six is unemployed.