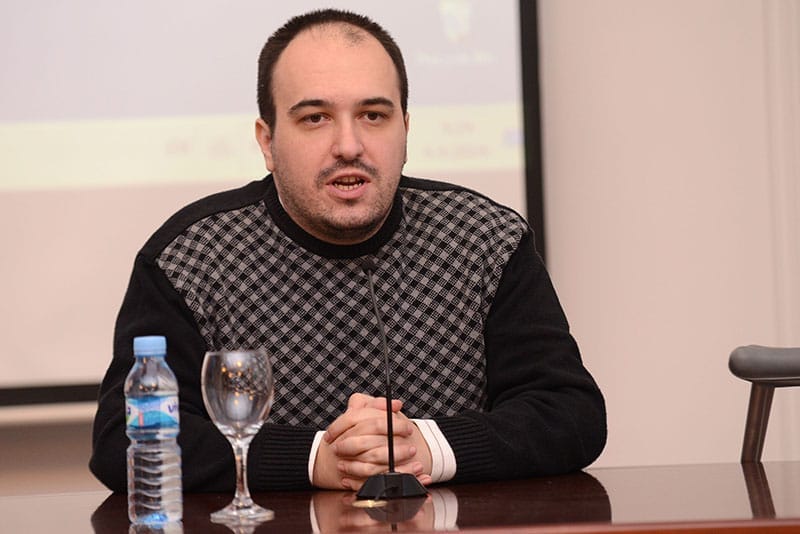 The government of the Republika Srpska (RS) has adopted a Rare Diseases Program for 2014-2020 aimed at preventing, early spotting and tracking of rare diseases. It also opens the way to better education for health care workers and for cooperation among patients' associations. The Federation of Bosnia and Herzegovina (FBiH) adopted a similar program last June.
The RS program calls for appointment of a rare diseases coordinator who will cooperate with health care providers, international organizations and rare diseases patients. It also calls for establishment of a commission that will come up with annual plans and coordinate activities.
A Center for Rare Diseases is also envisioned that will provide additional education for health care workers dealing in these conditions, including help on diagnosing, treating and rehabilitating patients. A priority of the program is creation of a database of rare diseases and patients.
Rare diseases are those which hit one person out of 2,000 in a population. They are chronic, progressive and often lead to disability and death. According to the European Organization for Rare Diseases (EURORDIS), more than 30 million people in the European Union suffer from one of between six and 8,000 rare diseases. By using this data, the RS government estimates that six to eight percent of the RS population might be hit by a rare disease.
The treatment of rare diseases is expensive and unavailable in BiH. This is why the RS Rare Diseases Program is primarily targeting early diagnosis and prevention.
Borislav Đurić, executive director of the Coalition of Health Care Organizations in BiH, told CIN that the commission and the Center for Rare Disease are key to the program.
"What was done in the program represents 90 percent of the actual and real needs and we are happy with it. But the question now is what will be defined through the action plan?" said Đurić, who suffers from hemophilia – a rare disorder that impairs the body's ability to control blood clotting.
It is especially important for Đurić that the program recognizes patients' associations as an inseparable element of all the activities and he hopes that they will become an equal partner to the authorities.
"Until now we did not exist, nor there was a basis for us to seek some rights. Now, whenever there is any change in health legislation, they will have to take into account our existence. This is a good starting point for us," he said.
Even though the program spells out activities to begin over the next five years, there are no deadlines or any outline of how these will be financed.
"Relevant estimate of costs needed for treatment of rare diseases in the RS can be expected only after the rare diseases database is set up and early diagnosis of rare disease improved," the program notes.
According to a CIN investigation, the RS Health Care Fund spends annually just 8 million KM on rare diseases of its 500-million total health budget.
CIN reporting fingered these at the main issues in the care of rare disease patients: lack of a central database to show the scope of the problem, lack of diagnosis, inadequate care and lack of drugs.
Soon after CIN's story this June, the FBiH government adopted its Rare Diseases Strategy for 2014-2020.