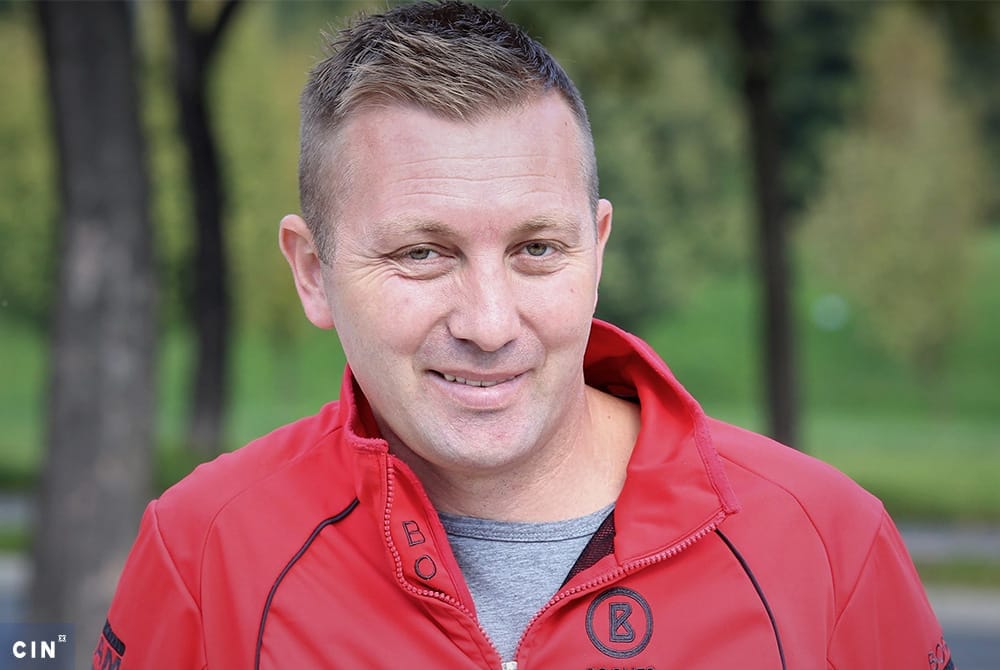 The Municipal Court in Zenica sentenced Senaid Begić to a four-year prison sentence pending appeal. The former Head of Zenica-Doboj Canton's Health Care Fund was convicted of misuse of office and fraud in service.
According to the verdict, between 2012 and 2016 Begić did some illegal hiring; he arbitrarily reimbursed the costs of medical treatment abroad; he misused commuting allowances and bought an expensive cell phone which he didn't give back upon leaving the office.
Former Begić's colleague, the Head of the Fund's finances, Omer Avdaković, was sentenced to six months in prison. He was sentenced on a charge of paying 200 KM to outgoing members of the Fund's Board of Directors who had already been relieved of their duties.
Back in the beginning of 2017, The Center for Investigative Reporting (CIN) in Sarajevo reported on Begić's misuse of office. After the story was published, the Cantonal Prosecutor's Office in Zenica opened investigation into the Fund's business practices during Begić's term. Two years later, the Prosecutor's Office filed an indictment against Begić and Avdaković that the Municipal Court in Zenica duly confirmed.
Begić didn't want to comment on the verdict and he referred reporters to his attorney Bakir Ljubović. The attorney didn't respond to CIN's calls or messages.
Fund for Wastefulness
CIN reporters uncovered that Begić used the Fund's money for election campaign, to advertise himself in media and for purchase of awards.
In the run-up to the 2014 General Elections, Begić hired young sympathizers and members of Social-Democratic Party, he belonged to, as interns. Later they worked on his election promotion. The same year he increased the salaries of his closest associates, including Avdaković, the second co-defendant.
Both of them told reporters at the time that they worked in line with the legal procedures. "I'm not afraid because my conscious is clear before God", Begić said.
Upon taking the office in 2012, Begić illegally hired an expert assistant for coordination with medical institutions. This person did not hold a B.A. in economics as the Fund's bylaws have called for. Also, he hired as chief bookkeeper a female staffer whose qualifications did not correspond with the job requirements.
Begić submitted a fake address with the Fund in order to be eligible for reimbursement of commuting expenses. He reported as his domicile an address in Matuzići near Doboj even though he lived in Zenica. Thus he inappropriately collected 8,206 from the Fund between March 2012 and November 2013.
Begić helped a beneficiary of the Fund to undertake a medical treatment in Slovenia by reimbursing his costs even though the legislative requirements for medical care abroad had not been met. The beneficiary was required to furnish the Fund with an endorsement from the Clinical Centers in Sarajevo or Tuzla. Still, the Fund reimbursed him for over 3,000 KM in costs.
That year, Begić bought for himself and six other colleagues cell phones worth over 2,000 KM with the Fund's money. They have not been decommissioned later on.
Currently, Begić serves in the FBiH Parliament's House of Representatives on a party ticket of Social-Democratic Party of Bosnia and Herzegovina (SDP) He is also a member of the party's Presidency and a member of the party's Main Board.
Reporters learned from SDP BiH head quarters that if the higher court was going to uphold the verdict, Begić would be relieved of duty on the party's bodies.