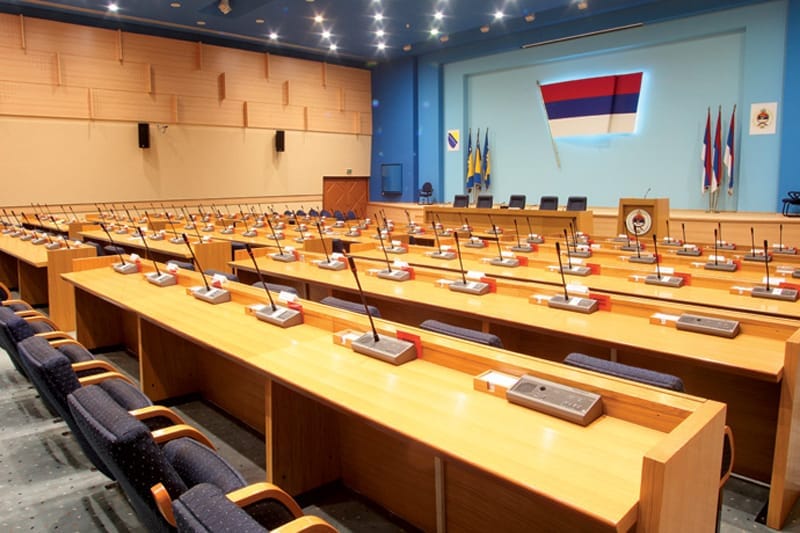 Transparency International in Bosnia and Herzegovina (TI BiH) finds the draft of the amendments to the Law on the Prevention of Conflict of Interest in the Republika Srpska (RS) Government Agencies unacceptable. The session of the RS National Assembly scheduled for Friday, June 13, 2014 is to discuss the amendments.
The proposed amendment is related to the exemption from the ban for office holders against being members of boards, presidents or directors of associations of foundations financed from the budget in the amount bigger than 100,000 KM. A precedent is also proposed in the case of foundations and funds that are set up to mitigate the effects of natural disasters and other catastrophes. The goal of the amendment is to clear the obstacles so that the Solidarity Fund can be set up.
TI BIH said that it is important to state that the Solidarity Fund – an organization established and regulated by the RS Government – is not the same as a foundation which can be established by other legal entities and individuals. Proposed amendments are paving the way for office holders to set up foundations that could be financed from the budget which opens room for new misuses.
TI BiH warns that in the post-flooding period it is necessary to do away with all opportunities for misuses of distribution of relief for flooded areas and that the passage of such amendments to the Law would not only deepen the public's suspicion but would directly enable the office holders to use natural disasters as a pretext for setting up their own foundations and funnel the budget funds into them.
Before the legislators of the RS National Assembly will be a draft bill on the Law on Solidarity Fund which would establish a single database of damages. Its founder is the Republic and RS Government which will exercise the rights and responsibilities on the founder's behalf. The Fund will have the authority to manage and distribute the funds for repair of flood damages. It's Board of Directors is going to be made up of government representatives, three mayors or heads of municipalities from the flooded areas, a representative of workers and another representative of the international financial institutions, i.e. the donors.