At least three times a month lawyer Zlatko Knežević drives several hundred kilometers from his office in Novi Grad to see a client in jail in Sarajevo awaiting trial for war crimes committed a decade ago in Una-Sana Canton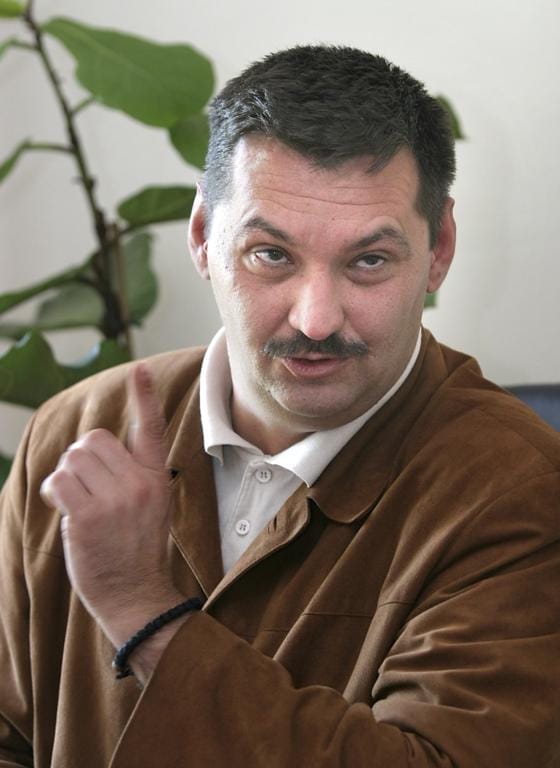 Aside from the time the case is taking, he estimates he has spent 3-4,000 KM traveling to the detention unit at the Court of Bosnia and Herzegovina over the past five months, and thousands more meeting potential witnesses. The money has come out of his own pocket and he does not expect any reimbursement for months.
The head of State Court's Criminal Defense Support Section (OKO), set up to insure quality defense for suspects, acknowledges the problem calling it 'a serious flaw in the payment system for war crime cases' and could result in war crime suspects not getting fair trials in the War Crimes Chamber of the BiH State Court.
Lawyers, experts and court officials agree that financial and legal limitations on the defense side threaten the credibility of upcoming trials. They say that the best defense attorneys are discouraged from participating and that other court regulations are limiting the choice of lawyers available to the accused.
Earlier this year, the Center for Investigative Reporting in Sarajevo (CIN), examined Bosnia and Herzegovina's new War Crimes Chamber and its failure so far to meet expectations about dispensing effective justice and helping to reconcile ethnic differences that sparked the 1990s war. In its latest look, CIN found lawyers slow to sign up to defend war crime suspects. A big reason is money.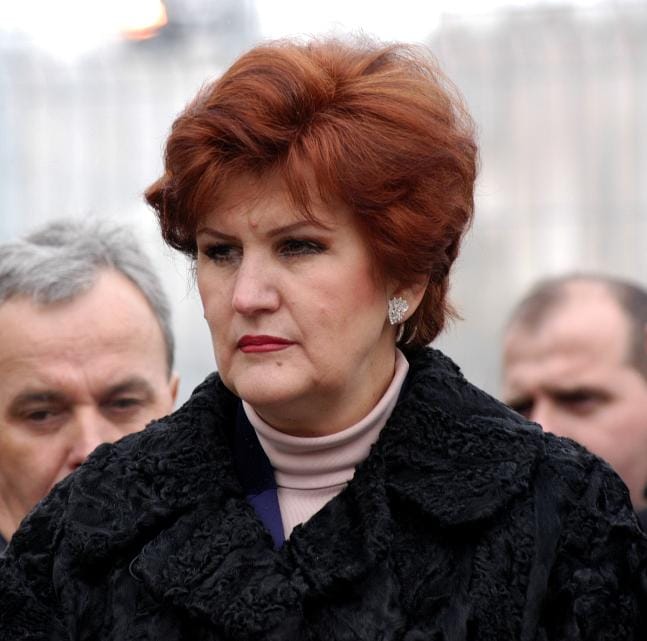 The Court of BiH had a budget of 200,000 KM to support defense work, but that was used up by November, according to Meddžida Kreso, president of the court.
On the other side, Chief Prosecutor Marinko Jurčević said his 2005 budget was 2.2 million KM.
On top of that, international contributors donate to both sides, but prosecution gets six times the level of international support as defense, according to the latest financial plan issued by the War Crimes Chamber. In addition, the defense donations go to Skilbeck's office, which trains lawyers but does not pay them to take cases.
To compare, at the International Criminal Tribunal for the former Yugoslavia (ICTY), prosecution outspends the defense by 2 to 1.
But it is not only how much money that matters but how it can be spent. Skilbeck told CIN that he was particularly concerned 'there is no payment made for preparatory work …reading the thousands of pages of documents that are produced by the prosecution in a war crimes case.' He also said, 'There is no specific provision for the payment of investigators for the defense, which is a fundamental requirement in a war crimes trial.'
The pay scale, which does not currently cover reading case background and looking for witnesses for defense lawyers, is set by the Council of Ministers.
'Without real investigation by defense lawyers as well as prosecutors' Skilbeck said, 'it is my opinion that it will be extremely difficult to have a fair trial.'
Skilbeck said last month that his office would soon release a long-promised list of lawyers who have applied and are qualified to do defense work. That has not yet happened.
Skilbeck said there are about 65 names on the list – out of the 1,000 lawyers who practice in BiH.
War crime cases are among the most complex and emotional. They require preparation that distracts from other cases and exposes lawyers to criticism from one ethnic group or another. And all of this is expected for a small paycheck, likely to be slow in coming.
'We work hoping that we would be paid' said defense attorney Mišo Perić.
The same pay scale also, oddly, rewards those who take lower-level court cases more richly than those who go before the state court.
'It is more favorable for me to defend a weaker case in local courts than to defend a war crime' said lawyer Dragan Gotovac from Zvornik. He predicted that the most qualified lawyers would prefer to practice in the lower courts leaving war crimes suspects with even fewer choices.
Besides there being so few lawyers on a list not yet in circulation, war crimes suspects looking for representation are limited by state court rules that bar most foreign lawyers from BiH courtrooms. They also are forbidden from acting as their own attorneys.
Lawyers around the country are unsure exactly how the court is assigning defense lawyers right now. Perić from Zvornik, for example, is an experienced war crimes defense lawyer having served as a member of the team that represented SDS leader Radoslav Brđanin before the International Crime Tribunal in The Hague on charges that included genocide.
Perić said that he got a call one night several months ago from the Court of BiH asking him to come in the next morning to be assigned a client. It forced him to postpone a day of scheduled appointments. But Perić said he had never applied to be on the OKO list of defense attorneys.
His name likely was submitted by officials of bar associations in the two entities who have been adamant that any selection of attorneys to be on the list is discriminatory. They contend that all BiH lawyers are professionals and able to handle war crimes.
Lawyer Ozrenka Jakšić said she also never applied to be on the list, but was assigned to defend Miloš Stupar, accused of crimes in Kravice. Jakšić believes that she got the case because she is a member of RS bar association and has experience before the International court in The Hague.
Josip Muselimović, president of the FBiH Bar Association, said he has seen no list of defense lawyers but notes that any list that limits choices is unfair. However, such lists are common in all BiH courts.
'There will be situations that a person is not satisfied with any lawyer that applied, while he can't get a lawyer that is not on the list' said Muselimović.
Lawyers may ask for special consideration from the court if they are not listed, but it is not guaranteed.
OKO has said the list guarantees that only qualified lawyers represent war crimes suspects in complex cases. The criteria for getting on the list include: at least seven years of court room experience, though not necessarily as defense lawyers, membership in one of the bar associations and expertise in relevant areas of international law. Lawyers lacking that can qualify for the list by attending three-day OKO seminars that cover such topics as scientific evidence, ethics and research in war crime cases, and international humanitarian law.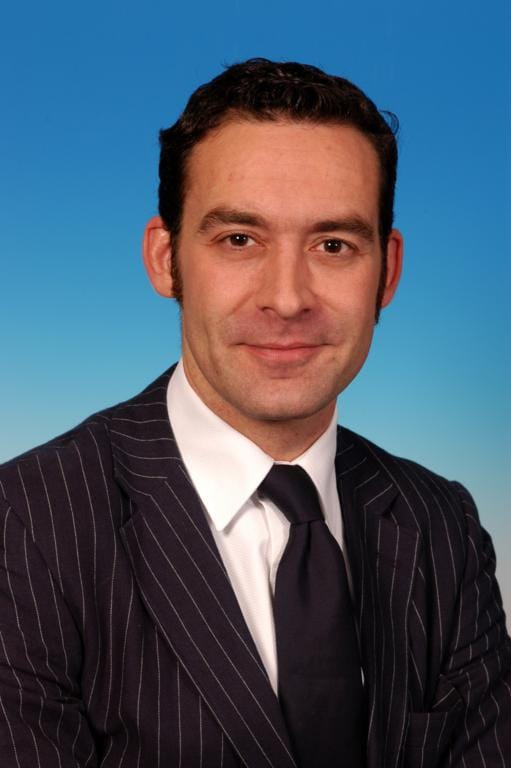 Over the past year, Skilbeck said, 83 lawyers have participated in trainings but he will not release their names. He expects 300 more will be trained by 2007 so that 'there will probably be more trained war crimes lawyers in Bosnia and Herzegovina than in any other country in the world.'
Skilbeck said this will help with the handling of war crime cases before cantonal and municipal courts.
Jurčević has said that 202 war crime cases have been deemed 'very sensitive' by his office and so will go to the state War Crimes Chamber.
The International Tribunal in The Hague, which is closing down operations by 2010, is sending additional cases to the state court.
The transfers have highlighted another defense problem – BiH rules do not generally let foreign lawyers practice in courtrooms here. No agreements between BiH and neighboring countries are set up to allow for this.
Skilbeck said that under European Union law 'the current restriction on nationality may well be unlawful.'
President of the Croatian bar association, Ranko Pelicarić confirmed that BiH lawyers may not represent cases before courts there, but he sees no reasons why that should prevent Croatian lawyers from war crimes work in Sarajevo.
Bar associations in the RS and Serbia do have a reciprocity agreement but they are uncertain how this will play out in the state Court, which is located in federation territory. There is no reciprocity agreement between the federation bar and Serbia.
'In the case of defense attorneys before the Court of BiH, we don't know what would happen' said counselor Suzana Cvetanović from the bar association of Serbia.
Belgrade lawyer Aleksandar Lazarević who represents Savo Todović in the ICTY said that if he must turn the case over to a new lawyer unfamiliar with it that would hurt his client in a transfer. 'To tell you up front, that is about 20,000 pages of minutes in English and hundreds of tapes from trials.'
Branko Lukić, another lawyer familiar with these cases, estimates that it takes about an hour to read seven pages of case files.
Vladimir Domazet, a Belgrade lawyer who represents Mitar Rašević in the ICTY, said he been assured that special permission to continue representing his client in the BiH capital was obtainable.
Kreso, however, said she have given no promise of that permission.
Skilbeck confirmed that a judge would have to evaluate whether it is in the judicial interest for a defendant to keep an attorney from Serbia or Croatia and permission would come from the Ministry of Justice.
Local attorneys, for their part, are unhappy at the prospect of taking over cases that colleagues have worked on for years.
'I'm afraid' said Perić. 'It is about approach to work. I don't rush in.' At the same time he worried that refusing a case could be seen as an insult to the court and result in a fine or a complaint about him to the bar association. 'There are consequences' he said.
Veselin Londrović, a lawyer with experience in the ICTY, said that transferring years of work to a new lawyer is grossly unfair to clients. 'Why should they bail out now?' he asked about colleagues. 'Should I maybe take up the case? No way!'
The ongoing trial in Iraq of former dictator Saddam Hussein during which members of his team have been killed and threatened have highlighted the difficulty of providing a fair trail for those suspected of grievous crimes. The idea that these trials to be seen as fair and just must include strong defenses has been set in the ICTY, which was the international community's first experiment with bringing war crime suspects to justice in a public forum.
Mark Ellis, former executive director of the American Bar Association's Central and East European Law Initiative, has written that the ICTY proceedings 'will be judged by the fairness of its proceedings and by the certainty that the accused are given a fair trial and proper defense.'
Some of the complaints BiH lawyers are voicing have been heard in The Hague.
Milka Maglov, a Banja Luka lawyer who also worked on the Brđanin defense team, noted that French lawyers left The Hague because fees were too low for their standards.
The president of the bar association in The Hague, Stephane Bourgon, resigned in May over dissatisfaction with financial difficulties faced by defense attorneys.
Radovan Stanković, whose case involving rape and crimes against humanity in Foča was the first to be transferred from the ICTY to Sarajevo at the end of September, and the first to run into trouble over the adequacy of the defense provided him.
The ICTY appointed him an attorney he did not like. He and Milenko Radović from Foča were constantly at odds. They did not communicate for some time and on several occasions, Stanković refused to cooperate with him.
Then in March tribunal authorities suspended Radović for spending 8000 US$ more than he was allowed in preparing Stanković's defense and refusing to reimburse it.
The court then appointed Victor Koppe of Holland to the case. Stanković protested and Radović refused to turn over documents in the case to his replacement.
In September, Stanković's case was moved to Sarajevo and the defense situation changed again. Stanković asked for Radović and the BiH State Court appointed him, according to Radović.
Kreso said she did not know he had been suspended. 'We had to appoint the lawyer that already represented him' she said.
Unlike suspects before the ICTY, suspects before the BiH Court who do not like their court-appointed attorneys will not be allowed to speak for themselves. The Criminal Procedure Code of BiH does not provide for the right to self-defense in cases of aggravated criminal acts where punishment can mean at least three years imprisonment.