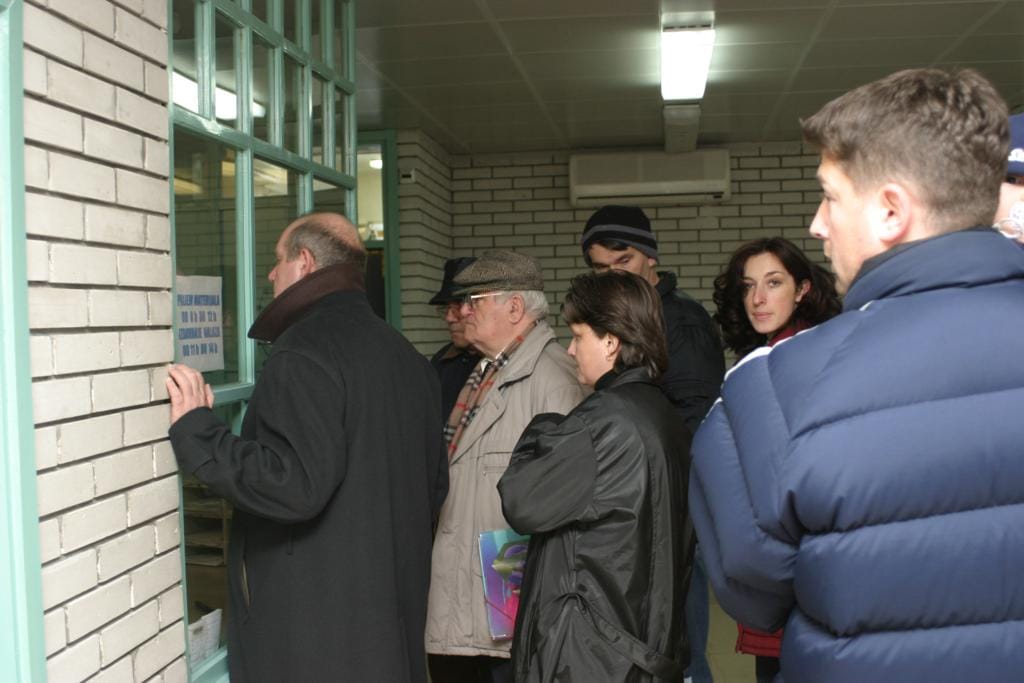 It seemed like a simple health care system problem to Dr. Zemira Ahmić, whose patients in Prijedor are half post-war Muslim returnees like herself, and half Serbs.
When they need to go to a hospital, all patients want go to the best in the country. But since Prijedor is located in the Republika Srpska (RS), one of the two governmental entities that make up Bosnia-Herzegovina, all Prijedor patients must go to the RS city of Banja Luka, even if the best heart doctor is in Tuzla or the best orthopedic surgeon is in Sarajevo.
Despite spending almost 1.1 billion KM in 2004 on health care in BiH, the system cannot guarantee its patients that they are welcome at all the medical institutions in the country. Some politicians and medical professionals blame this situation on the 1995 Dayton agreement that ended the war and set up the entities.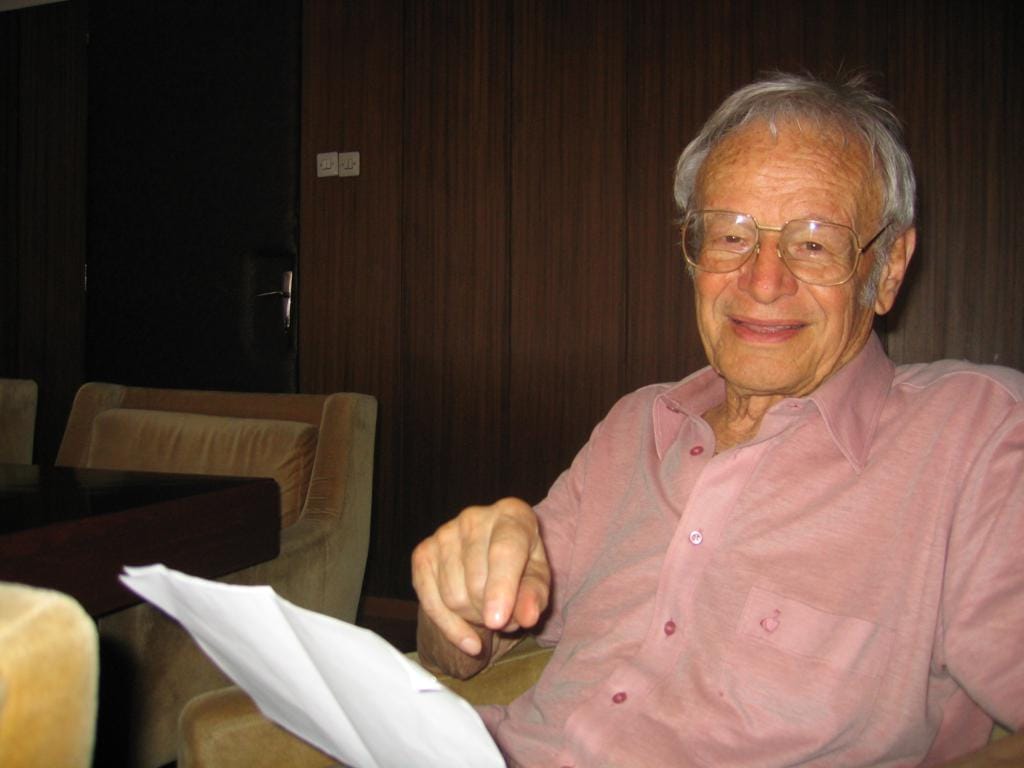 But 91-year-old Gruijica Žarković, president of the medical care board of the Academy of Science and Art in Sarajevo, says the system can be fixed in exactly one year.
'Many regulations can be changed but someone needs to tell (parliament) to do it' Žarković said.
Finally, six months after an investigative series by the Center for Investigative Reporting in Sarajevo (CIN) into the problems of the health care system, Žarković thought someone was listening to him.
Žarkovic has been trying to get his board's plan heard for over two years. In May of 2005, Adnan Terzić, president of the Council of Ministers, asked Žarković to set up a meeting with his board and other health care experts to explain his plan for revamping the health care system.
There is plenty to change.
CIN's investigation, published in January of 2005, found that 987 million KM was spent in 2003 on a bloated health care administration stretched over 13 health insurance funds, 13 ministries of health and 264 health institutions that employ 36,500 medical and non-medical workers in Bosnia-Herzegovina.
But the average health care patient still has to pay doctors' bribes and tips on top of his employee insurance payments, and when he gets to the hospital he often finds out-of-date equipment and below standard health care, the investigation found. Patients with serious problems often have to travel hundreds of kilometers from their homes, passing by nearby facilities, to go to institutions that are covered by their entity's insurance.
At the center of the Academy board's proposal is ending duplicate institutions in the entities and instituting a state-level health care system.
Žarković's board has been trying to get their idea heard since 2000, when they submitted their proposal to health care institutions. Nobody was interested, but the board kept trying. Finally, in January 2004, a frustrated Žarković sent letters with the plan to 40 senior government officials.
'Even though BiH has sufficient resources to offer quality health service, sufficient medical staff, sufficient number of health institutions and equipment, even sufficient funds' Žarković wrote in the letter, 'it seems that your ministries of health don't know how to successfully use those resources, or they refuse to listen to advice from people that know how to do it.'
Not one of the officials responded to Žarković's letter, including Terzić.
Terzić's call for the May meeting was the first official reaction to the academy's efforts, Žarković said. Terzić, however, did not show up because of an emergency trip to the hospital for high blood pressure the day of the meeting, according to Dr. Faris Gavrankapetanović, director of the clinical center at the University in Sarajevo, who attended the meeting.
But the meeting went on without him and the board decided to create an expanded proposal for a meeting in fall of 2005.
Terzić never contacted the board after his trip to the hospital, according to Žarković.
'No one tried to establish contact with me after the meeting. Everybody is silent (again)' Žarković said.
Nonetheless, the board will try to get Terzić and both entities' ministers of health and all other interested parties to attend the fall meeting, said Dragutin Ilić, a member of the board and former director of the RS health insurance fund.
The board's plan would call for new laws on health care and insurance coverage. The laws would guarantee every citizen health care insurance and doctors would be paid according to how many patients they could attract with good service.
The insurance payment system that is now spread across 13 insurance funds would be centralized so that patients could go to the institution of their choice.
Once the laws are passed, the new health care system envisaged by the Academy board could be working within a year, Žarković said.
Even with the new regulations, however, a new state-level health ministry will be needed to administer the BiH-wide system, according to Šefika Godinjak, head of the Department for Health and Social Service at the Ministry of Civil Affairs of BiH.
Terzić last year began talking about a state-level Ministry of Health, Social Service and Employment, said his spokesman Bojan Zec Filipović. Terzić is continuing negotiations with the heads of political parties in BiH to try to reach agreement on a new ministry, Filipović added.
The new ministry idea could turn into a political football. 'Those are all political games' said Godinjak. "Political consensus for a state ministry doesn't exist."
There is still one major hurdle for a state-level health care system and ministry that could ruin Žarković's plan for revitalized health care.
'Since the constitution says health care is an entity-level function, that function will need to be transferred from the entities to the state prior to the establishment of a state ministry' said Dragan Podinić, director of the legislative department of the Council of Ministers of BiH.
RS officials agree. They say they have not even heard of the Academy's plan or Terzić's efforts, and they said it will not work without a change in the constitution.
Meanwhile, the RS is planning changes to their own system, according to Stevan Jović, assistant minister for health protection in RS. The proposed changes are still being discussed, Jović added.
Many of those changes will be similar to the Academy board's plans, but only for the RS, according to a description of the changes by Milenko Granulić, president of the RS Health Care Union.
Under the proposal, all RS citizens would get health care, regardless of their work status, and the insurance fund would pay for treatment at public or private institutions, Granulić said.
Granulić said he also did not know that anyone was working on a state-level solution.
The board's plan for all of BiH would mean big changes for doctors who would suddenly be competing for patients.
'If my salary is reduced, that would make me work harder' said Dr. Bakir Nakaš from Sarajevo.
His colleague from Trebinje, Dr. Danilo Milišić, has practiced for 29 years. He said that 'it would be more realistic for all medical workers to be paid in accordance with their capabilities and knowledge.'
Dr. Bruno Buzuk, a dentist from Vitez, said he stopped working in a clinic to open a private practice so he could earn more money instead of just taking a salary. At the clinic he did not have to work as hard and he always got paid the same.
Most public clinics are give poor care because doctors have no incentive to do good work, he said.
'I doubt someone will admit that' Buzuk said. 'But that is why health centers are losing so much money.'
The Academy board's changes follow a Western model, according to Dr. Faris Gavrankapetanović.
'Thirteen ministries handling health would never be supported in America or Japan, and we should not support them either' he said.