In April 2018 an arrest warrant was issued for the former president of the Tuzla Canton Alliance of Demobilized Soldiers, Niaz Hodžić, charged with embezzling 136,200 KM intended for the Alliance. He has been on the run since.
Even though Hodžić had been sentenced for the abuse of office charge, the Alliance's assembly did not issue a resolution to terminate him and the relevant ministry has not stopped financing the organization.
The Alliance represents around 20,000 veterans organized into municipal chapters. Over six years it has received around 1 million KM from the cantonal budget.
An investigation by the Center for Investigative Reporting in Sarajevo (CIN) has shown that the bulk of this money was spent on management salaries, benefits, per diems and discretionary spending, while the veterans were left with pennies.
"Our soldiers, as members of municipal chapters, have gotten nothing from their membership in the Alliance of Demobilized Soldiers. Absolutely nothing," said Mirza Ahmić, who has left the Alliance.
Nearly 1,600 veterans' organizations from the last war are registered in Bosnia and Herzegovina (BiH). According to records CIN collected, the relevant institutions gave 83.2 million KM to veterans' organizations over six years.
"An ordinary soldier has nothing from those organizations," said veteran Amel Pervan.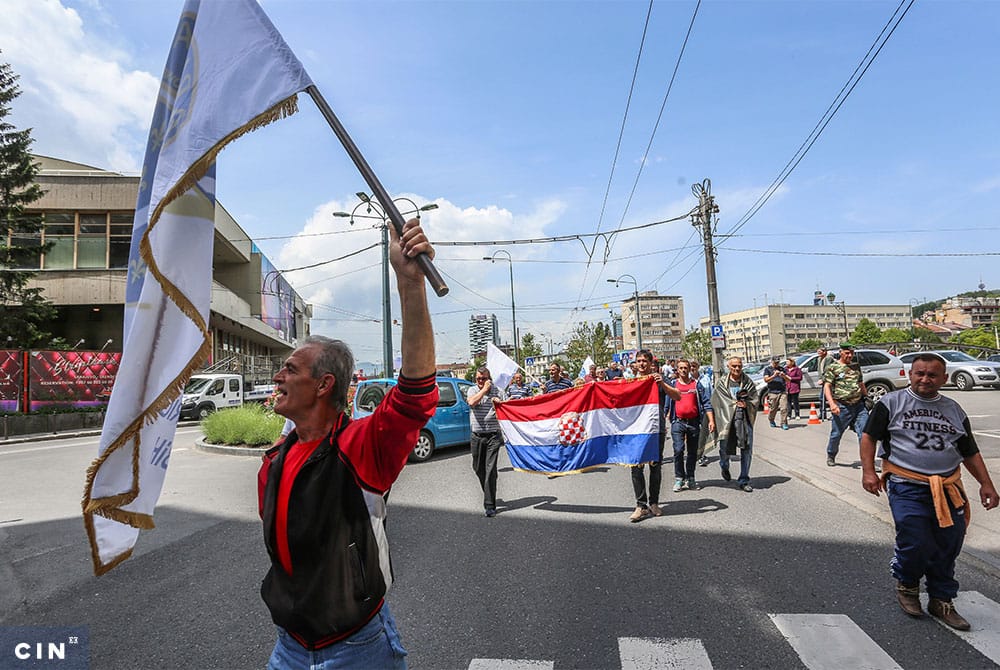 Money on Paper
The Alliance is made up of veterans' organizations from 13 municipalities in Tuzla Canton and four municipalities from the Drina River region. Tuzla Canton government finances it at around 170,000 KM a year. Canton Veteran Affairs Ministry officials say they went along with the previous government's guidelines, so policy has not changed for at least a decade.
Presidents of the municipal chapters are also delegated into the Alliance's Presidency and the Assembly. Some other members of each municipal chapter are members of the Assembly too. The Assembly appoints the Alliance's president. Since 2001, their man of choice has been Niaz Hodžić from Kladanj.
Hodžić had a free hand to spend money. He has abused that freedom several times.
Hodžić withdrew 92,390 KM from the Alliance's bank accounts between early 2009 and late 2011, according to a 2015 ruling from the Municipal Court in Tuzla. He could not fully account for all this advance money he took. He kept less than half of the money while returning the rest on court orders.
The ruling also lists how in 2010, Hodžić met with Izet Đulić, a member of the Alliance's Presidency and the president of Organization of Demobilized Soldiers in Lukavac. They signed a contract to lend 2,500 KM to the Lukavac organization even though no bylaws allowed for this. Đulić kept the money for himself.
The Canton prosecutor's office charged them with abuse of office. Both pleaded guilty and got off with probation. Đulić received a six-month prison sentence suspended for a year on condition he did not commit further offences. Also, he brought prosecutors confirmation that he had given back to the Alliance the money he took.
Hodžić was sentenced to a year in prison suspended for two years. He also had to give back 34,545 KM to the Alliance, because the prosecutors established that he kept this from the money he had withdrawn.
Hodžić showed the prosecutors a receipt that he paid money back to the Alliance, but two years later a new investigation found that the evidence was false.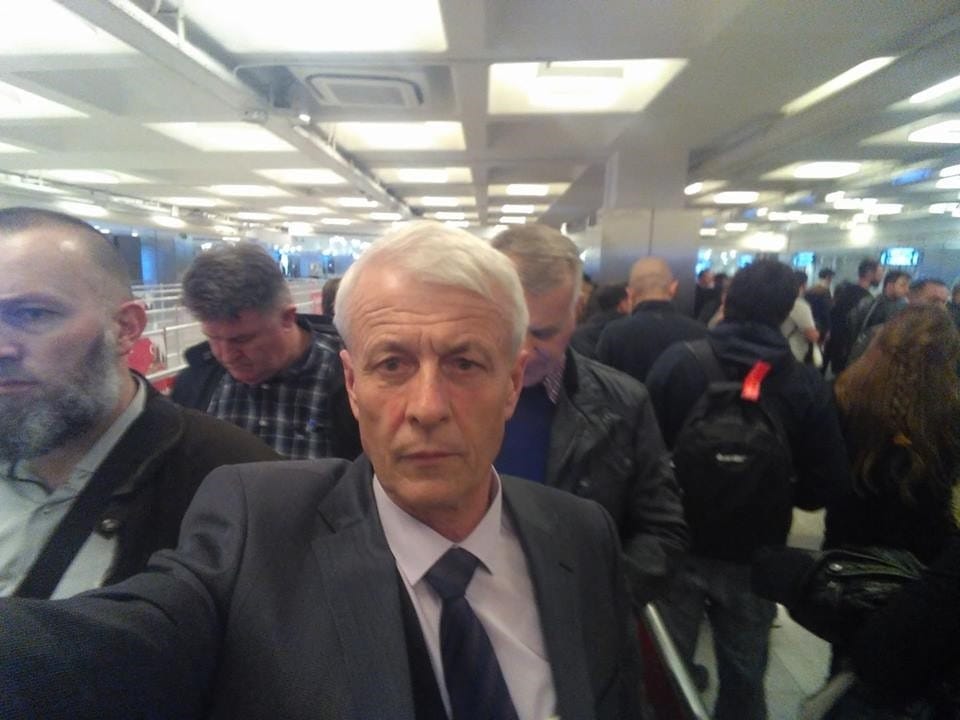 UPDATE
Niaz Hodžić was arrested on an International Warrant in Sweden in July 2019. He spent one year on remand pending extradition, and in April 2021 the Cantonal Court in Tuzla sentenced him to three years in prison and ordered the confiscation of 135,000 BAM of unlawfully acquired property. Despite being a fugitive and detained on an international warrant, the Court considered mitigating circumstances during the sentencing such as his confession, age, and illness. In contrast, the only aggravating circumstance mentioned was his prior convictions.
The time Hodžić spent on remand was counted towards his sentence, and he was released from prison at the end of February 2023. As of October 2023, his unlawfully acquired property had not been confiscated, hence a forced collection process was initiated.
Reports from a commission of the Cantonal Ministry for Veterans' Affairs reveal that doctoring evidence is nothing new for Hodžić. In 2015, the Commission noticed there was 94,617 KM in petty cash in the Alliance's safe, according to the paperwork, yet money was withdrawn from the bank to pay for new expenses. The commission noted the same thing during the previous years. On one occasion, Hodžić explained that these were fictitious records and that there was no money in the safe.
Also, during the inspection, the Commission noted that the Alliance paid nearly 6,000 KM to lawyer Faruk Balijagić, but could not establish for what services. Ahmić, Alliance vice president at the time, doubts that the Alliance paid for the defense of Hodžić and Đulić, because Balijagić represented the two men before the court.
"We were not litigating, The Alliance had no litigation ever. What lawyer's fees?" Ahmić said.
The commission also noticed that fuel receipts were amiss. Receipts were rarely matched with travel orders and no mileage was recorded for the official car, a Škoda Octavia. Also, receipts from the Nestro Petrol gas station that the Alliance used showed fuel consumption several times bigger than 55 liters the official car can hold. For example, Hodžić presented receipts purporting that he bought fuel three times on April 13, 2015, adding up to 248 liters for which he paid 500 KM.
He explained to the commission that he did not pour fuel directly into the reservoir, but into jerry cans he poured into the tank. He said that they worked in this manner because their supplier had an insufficient network of gas stations.
The commission reported back to the Cantonal ministries for veterans' affairs. Zudin Mahmutović was a minister and a member of the Alliance's presidency. He has done nothing to protect budget money.
"Those people were my friends," he said and hung up. Mahmutović was appointed minister in March 2014 as a member of the Party of Democratic Action. Nowadays he's a mayor of Sapna and declined to comment.
He was succeeded by Minister Fahrudin Skopljak from the same party. Following the commission's reports, Skopljak asked for an inspection from the Canton's Ministry of Finances. It reviewed evidence and confirmed the Commission's findings. Last year, all of these documents were referred to Tuzla Canton prosecutors.
A new indictment was filed this May against Hodžić, charging him with damaging the Alliance for 136,200 KM by unjustified spending and taking cash from the safe. He never returned the cash, Court's orders in the previous case.
Prosecutors told CIN reporters that repeating the same offence may be an aggravating circumstance for Hodžić when it comes to sentencing. However, it is not yet known if there'll be a new trial because Hodžić is on the run.
He was arrested this March but was not jailed after he showed medical reports that he was seriously ill. He was told to report to police on a regular basis and not leave his town. These were court orders he did not obey. Not long after he was released, Hodžić run away. The arrest warrant after him was issued in April.
CIN reporters found no one in Hodžić's family house in Kladanj. His daughter-in-law in the neighboring house said that he was getting medical treatment abroad and did not want to make further comment. His colleagues from the Alliance did not want to speak about him either.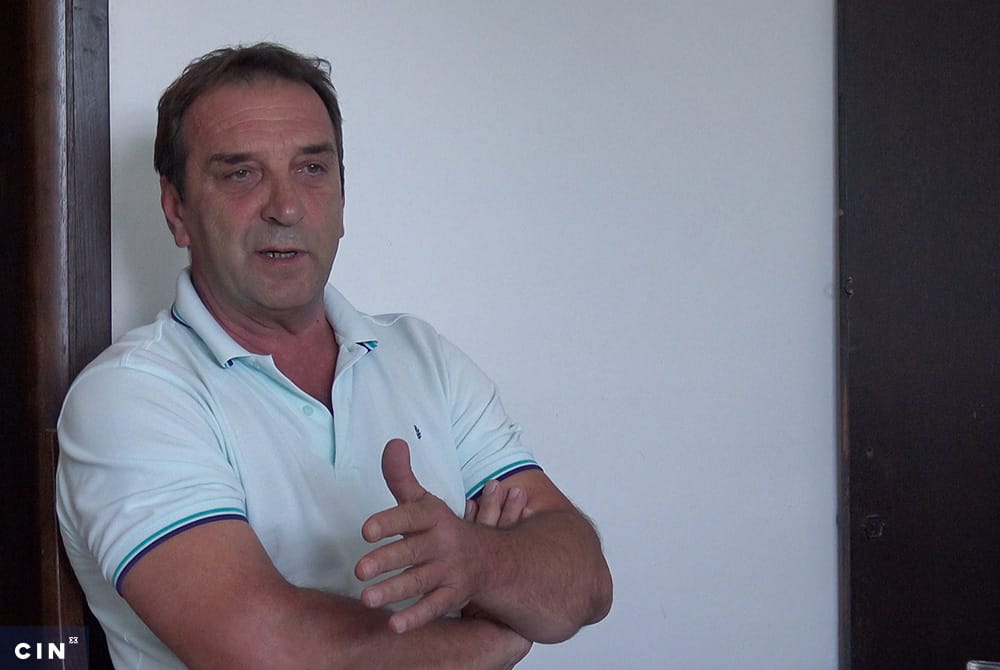 Life Goes On
Despite the embezzlement, Hodžić remained president until last year when he announced his resignation at the Presidency session. On that occasion, on the agenda was the issue of misspending and of the veterans' protests across the region. The Alliance did not support the protests.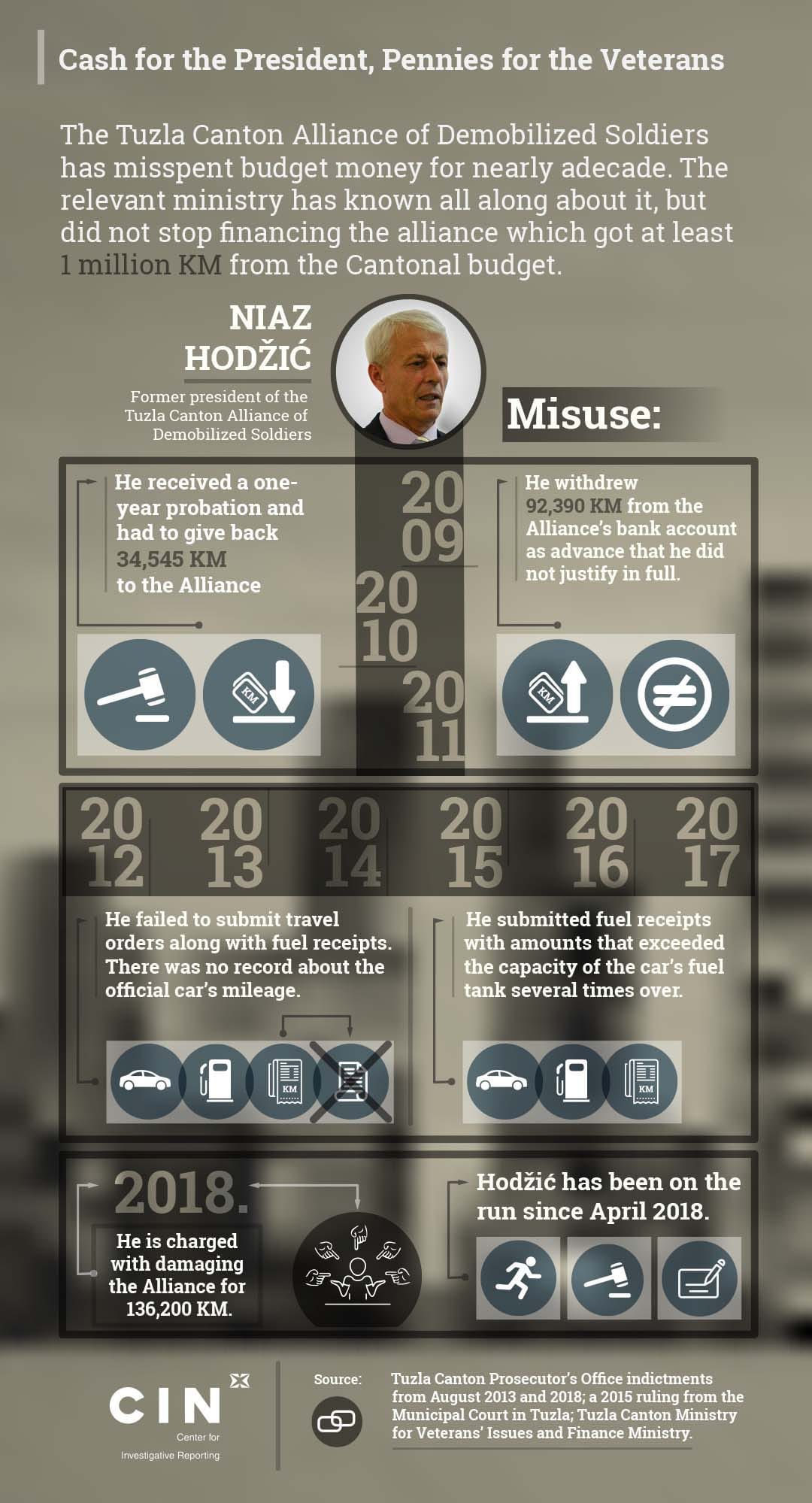 Hodžić said he could not work under pressure and that he could not be anymore "a machine for any soldiers or any politics" but failed to explain what he meant by this. Then he took a sick leave. Ahmić, who heads Tuzla Organization of Demobilized Soldiers, was appointed acting director and Muzijet Kahrimanović succeeded him this May. Kahrimanović, who used to be a member of the Supervisory Board, did not want to comment while the case is ongoing.
Ahmić told CIN that everyone knew what went on in the Alliance – both the management and people at the ministry.
"They allowed stealing in order to get political support," he said.
At one Presidency session, he called the Alliance "the spokespersons for the ministry." He explained that the Alliance did not fight for the law that was going to uphold the veterans' rights. "They did not submit any serious request for the passage of the law. They did not submit any ultimatums to the government," said Ahmić.
He said that he and delegates from his organization in the Assembly did not approve Hodžić's handling of finances, and he said that one thing was planned and another exercised. They were always outvoted, and annual reports were approved. Because of all this, his organization left the Alliance this year, said Ahmić.
Member of the Alliance's Presidency and Assembly, Hamzalija Rustemović of Kladanj chapter, said that he did not know that Hodžić took money from the safe. He said that once some money was missing, but the report was approved at the Assembly and no one questioned the spending. "Because we receive documents and the documents show where it went and how much."
According to the indictment, Hodžić gave Rustemović a one-time grant of 300 KM in January 2016. Documents also show that other members of the Presidency and Assembly received grants and loans from the Alliance.
They were all paid attendance fees for sessions and last year, the members of Presidency received 22,381 KM in this regard. At the same time, not one mark was spent to help veterans who live on welfare or to wives of deceased soldiers, even though 10,000 KM was intended for these purposes.
Even with the case in the Prosecutor's Office, the former minister Skopljak did not stop financing the Alliance, though he had the power to.
"We have to separate the Alliance of Demobilized Soldiers from the man who served as a president," said Skopljak. "You cannot now punish the Alliance of Demobilized Soldiers because of one man whom they had relieved of duty."
The current minister Enes Gegić (Movement of Democratic Action) also does not intend to stop financing the Alliance. "We cannot stop it. Life goes on. They have their programs and plans," said Gegić.
He said that a bigger problem was that Tuzla municipal organization has left the Alliance. The reduction in the Alliance's membership could mean less money.
According to official records, nearly 1,600 registered organizations in BiH are connected with the last war in BiH. Veterans' organizations, touted as institutions "of public importance" by the government, have received more than 83 millions KM over six years.
"If I go to visit 1,600 associations –1,000 of them have no address, no telephone number for contact, have nothing," said veteran Pervan. "I can go, find the closed doors and go back."
He's been demonstrating for months, together with former colleagues from the BiH Army and Croatian Defense Council (HVO), for passage of a new law that would create a public registry of veterans and provide them with additional money. They also demand a stop to financing of veterans' organizations. Parliament is considering the first two demands, but not the third.