The Jajce municipality court has ruled that a Mostar bank can begin foreclosing on Elektrobosna-N within a month, a move that could ultimately mean the end for a 109-year-old company once so important its chimneys graced the Yugoslav Republic of Bosnia's coat of arms.
While demand for its products has been increasing, the firm has splintered and sunk into debt and decline since the war. Authorities, alerted by outraged workers, have conducted investigation after investigation, seven by the financial police alone, and documented evidence of corruption and mismanagement by a group of managers who now are vying for control.
But nothing has been done about it.
A ruling last Wednesday by Judge Jozo Karadža clears the way for 9 million KM of company assets, from machinery oil to the high-tech furnaces, to be put up for sale in April for 4.5 million KM, enough to cover an outstanding loan from Hypo Alpe Adria Bank.
If no one buys, the price will drop to 3 million KM and then, if necessary, will be sold off for a nominal 1 KM. Officials of Metalleghe, an Italian firm, told the Center for Investigative Reporting in Sarajevo (CIN) that the bank has already offered to sell the firm to it for more than the 4 million KM owed the bank.
It is a sad situation for what should have been a sure winner for Bosnia after years of war – a company that combined abundant natural resources, low costs, rich experience and close proximity to European manufacturers. Instead, it is another lost opportunity for a country badly in need of foreign capital.
'I wanted prosperity for all citizens of Jajce' said Director Zlatan Ištvanić, one of a handful of company officials who have battled for control of the company over the past decade. He pushed plans to bring in fresh capital by restructuring the old Elektrobosna and breaking it into three daughter companies, each with a foreign partner.
Now, he admits, he has failed in his life's dream. Others have lost more. Elektrobosna once meant 3,000 jobs for the people of Jajce and was responsible for nearly 1 out of every 7 dollars Bosnia-Herzegovina contributed to the total exports of the former Yugoslavia. Only about 200 workers remain at the plant.
Had a ruling of the Supreme Court of the Federation of Bosnian and Herzegovina in May 2004 been heeded, things may not have reached the extremes they have today.
The court found that the public company Ištvanić set up with the name of Elektrobosna never had the legal right to act as the successor to the prewar Elektrobosna company. Ištvanić acted with the approval of officials of what was then the Croatian Republic of Herceg Bosna to arrange for the new company to take over the property – but not the debts of the old company.
A company with a glorious past
Elektrobosna had long prospered as a cheap, nearby source of ferrosilicon alloy products to Western Europe. The material is used to improve the strength and quality of iron and steel products.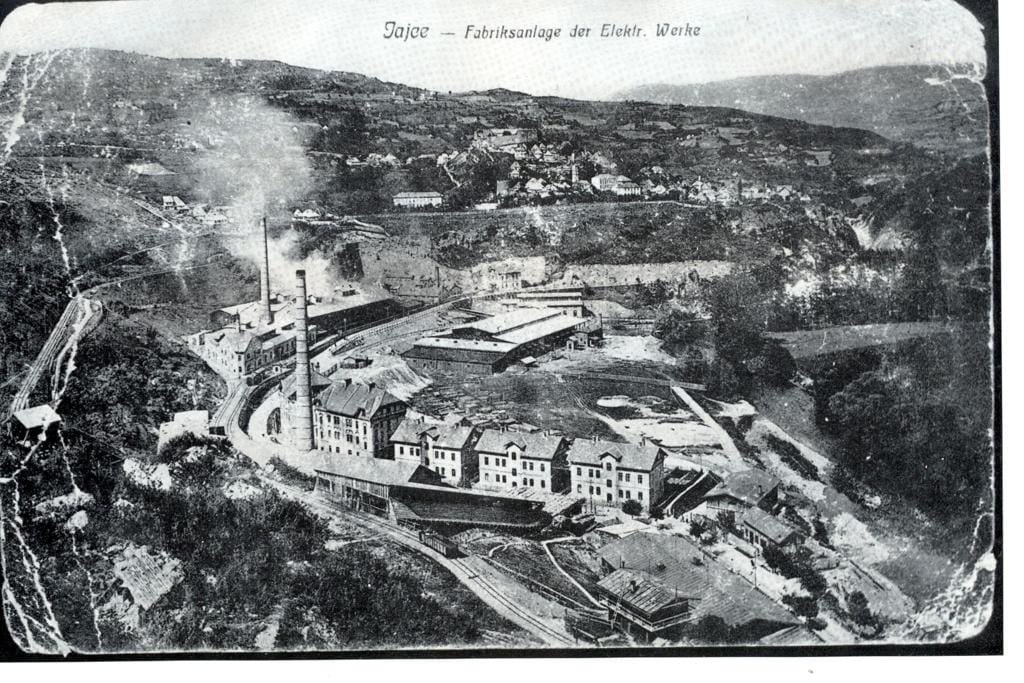 The company dates back to Bosnische Elektrizitats A.G. set up in 1897 by German and Austrian investors. By the 1970s, Elektrobosna had grown into a major company in socialist BiH.
In 1991, workers bought stock and privatized Elektrobosna as a corporation.
Ištvanić, an engineer who was chief of a prison workshop in Stara Gradiška, was appointed company general director at about this time on the recommendation of the retiring director. His main qualification was that his parents were of mixed heritage making him acceptable to both local Croats and Bosniaks.
Under Ištvanić, Elektrobosna goods were difficult to keep track of during the war.
In March of 1992, for example, 4,500 tons of industrial salt, worth more than 1 million DM, got stuck en route from Tunisia in Ploče port. It has never been accounted for and company officials at the time say the same thing happened with other raw materials shipped through Ploče, Split and Trogir.
In October 1992, Bosnian Serb forces captured Jajce and with the help of his friend Zvonko Matijaš, a Split attorney, Ištvanić relocated to that city.. Elektrobosna continued to operate under Serb control.
In October 1995 with Jajce now at peace and Bosnian Serb forces gone, the workers assembly at the company established Elektrobosna d.o.o., to take over the rights and property of pre-war Elektrobosna d.d. Officials and courts of what was then the Croatian Republic of Herzeg Bosna gave their approval.
They then took over the new company and its assets including hotels, camps, halls, a stadium, apartments and factory lines. Some were destroyed during the war but most of the others were sold off to city and company officials, investigators later found.
In 1995, the government of Herceg Bosna reappointed Ištvanić as director general of Elektobosna.
In 1997, Ištvanić called his friend Matijaš and Milorad Škrbić, once sales director for the company, to join him for Elektrobosna's 100-year celebration. Around that time they started working together on ways to re-start operations and get more capital.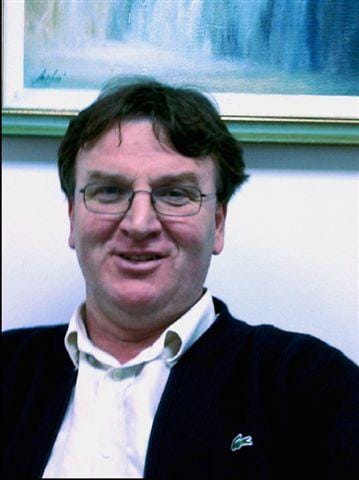 In 1997 after an international call for bids for investments, several offers came in. Directors accepted the offer of the New East Co Limited of London, a company Matijaš represented.
Ivo Šimunović, the president of the board, told members he was in favor of New East because of its record and credibility.
In fact, UK company records show New East was formed as a company only six days before the meeting (see sidebar).
With New East supposedly providing capital, the board set up a new company, Elektrobosna N (EBN). Elektrobosna put its equipment and production facilities, essentially all that it owned of any value, into the company and earned a 70 percent share of the joint venture. New East was to get the other 30 percent in exchange for cash.
The best that the financial police can calculate is that New East's contribution fell far short of the 21 million KM it promised and may have been only about 4 million, and that money likely came from sales of ferrosilicon rather than from New East's bank account.
Still, the FBiH Ministry of Commerce in 2000 issued a decision, signed by then Minister Branko Ivković, which granted New East 60 percent of the company in view of its 21 million KM contribution.
In addition to EBN, two more subsidiary companies were spun off: Elbo Komerc and Elektrobosna Zaks. One of them formed a joint venture similar to EBN's with a foreign partner named Pre – Pen that did not even exist at the time. It was incorporated in Croatia five days after they reportedly closed the deal in Jajce, according to financial police records.
Though EBN made profits until 2000, according to Matijaš and the company's financial statements, the company never seemed to get ahead. Nikola Grubešić, then director of the Agency for Privatization, told CIN that what led to problems at EBN was 'the fact that out of 10 million marks made on the sale of FeSi, eight million tops would return to EBN. The difference was never tracked down.'
Grubešić said that EBN sold its products through middlemen. In each transaction, some money slipped away.
One of those companies is EB Resources, which had a deal to be the main or even sole buyer and supplier of EBN since 1999, according to financial police records.
While EB Resources is listed at a London address, it is not a registered UK business. Some 777 other companies are listed as operating from the same suite on Regent Street in London, EB Resources is actually registered in the U.S. state of Wyoming at the same address as a company that registers companies.
However, financial police records show that EB Resources was affiliated with Matijaš and that Matijaš hired Škrbić as the company's representative. At this same time, Matijaš was also representing New East's stake in the joint EBN company. This effectively allowed him to sell EBN's product to himself.
EBN at one point ordered lab equipment from EB Resources, financial police documents show. EB Resources then ordered the equipment from Benson Holdings, another firm Matijaš owned in Split. Had EBN ordered the equipment directly, police said, it would have saved 100,000 euros.
Škrbić, as one of Elektrobosna's majority owners and the owner of its share in EBN, also acknowledged that sales of ferrosilicon went through a Slovenian company in Celje that he owns.
Škrbić said EBN sells materials to his company, which then is sold to EB Resources. He said middlemen were common in this business but could not explain why the extra sales were needed.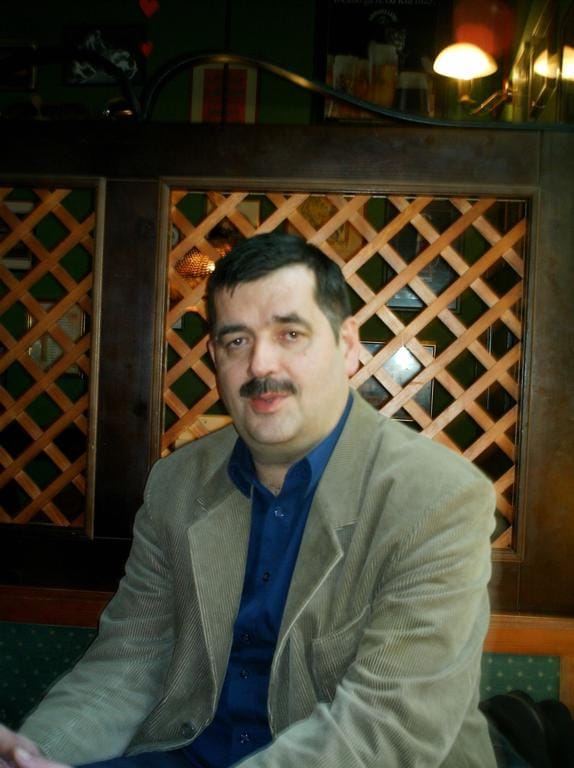 "The selling goes through my company. I don't get any percentage for this job. EB Resources pays a monthly fee to my account. How much they're paying me is a business secret," Škrbić said.
All paperwork in the sale of FeSi went to Matijaš in Split via Škrbić.
'The paper ended up in Split, and I couldn't say what was the cut Matijaš received or asked for. I know that it couldn't be much money. The usual cut was 10 euros per ton' said Škrbić.
Matijaš was not making his money by selling FeSi alone. His company Benson Holding was involved in purchasing coke, a high-grade form of coal, for EBN.
'I mortgaged all my assets to be able to buy coke for EBN. Nowadays EBN owes me around 400,000 euros' Matijaš told CIN.
Edvard Sklenar, former president of Jajce municipality Council of Unions, and the person who did the most to alert police to the problems of Elektrobosna, lives now in Germany. He is bitter about how little has come from his complaints and says it isn't safe for him to live in Jajce.
Sklenar holds Ištavnić, Škrbić and Matijaš responsible for the fall of the company.
'I cannot remember how many times and how many complaints I have filed against the three, and also EB directors who were appointed by the three. The authorities have kept mum on my allegations.' Sklenar told CIN last year. He won't talk about Elektrobosna anymore.
The financial police turned out seven reports on Elektrobosna pinpointing irregularities with a detailed timeline of events in the company and assigning blame to 13 people, among them Ištvanić, Škrbić and Matijaš.
The FBiH Revenue Administration became involved in tax issues and auditing of financial statements. The employees of the revenue administration have been checking through thousands of financial documents they hauled out of Elektrobosna and its subsidiaries. All the documents are in the Travnik Prosecutor's Office.
Dragan Popović, deputy prosecutor of Srednjebosanski Canton based in Vitez, told CIN that he can find no basis for criminal prosecution of two judges among the list of 13.
About the other 11 he would say only: 'There are grounds for raising first indictments, but it should not be rushed. I want to bring strong indictments in front of the court' Popović says.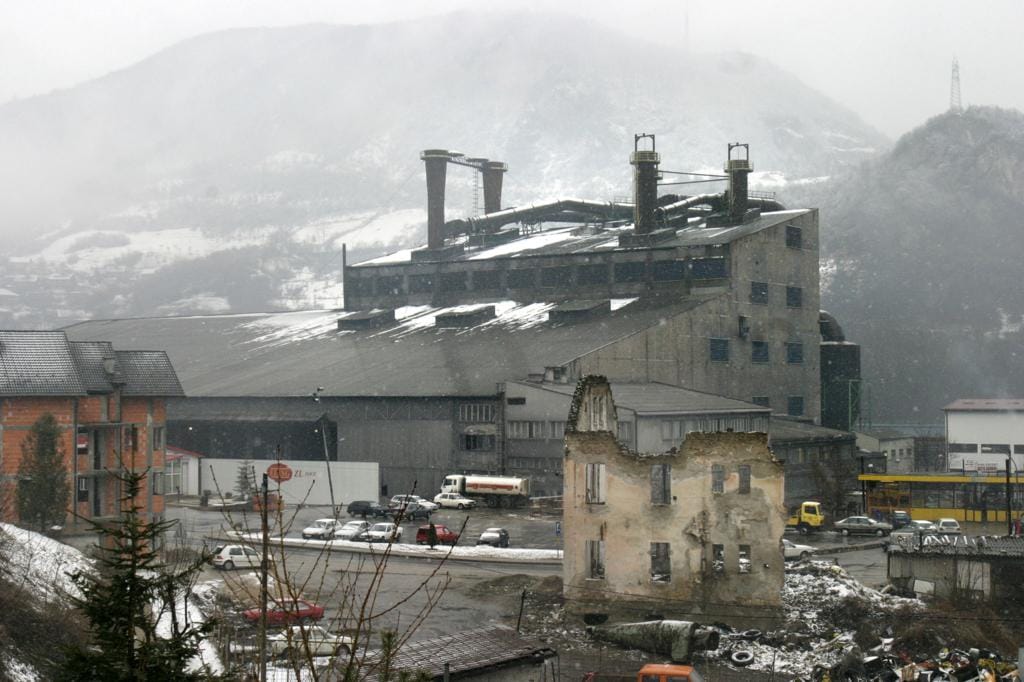 In the meantime, a notice of the auction of EB assets is posted on a court bulletin board in Jajce.