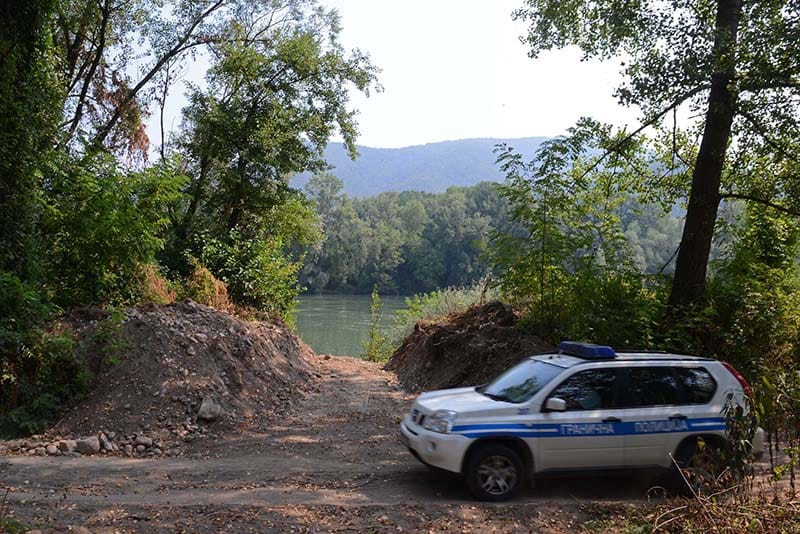 Contract killer Strahinja Rašeta was 21 when he illegally crossed into Bosnia and Herzegovina (BiH) on Oct. 6, 2006. A sentenced trafficker Zoran Mitrović aka Luftika took him across the Drina River from Loznica, Serbia.
On the same day Mitrović took Rašeta back to Serbia with gun-wounds in both legs following a botched plan to kill Đorđe Ždrale in East Sarajevo. BiH authorities suspect Ždrale is head of a local organized crime group.
The District Prosecutor's Office in Šabac, Serbia maintain in an indictment that Rašeta pulled out a gun at Ždrale in front of the Sport café, but a bullet got stuck in the barrel. Ždrale fired at Rašeta who barely got away from East Sarajevo alive.
Had he succeeded, Rašeta could have used the illegal crossing of border as an alibi because there would be no record of him being in BiH at the time of murder. Two years later he died while planting a bomb under the car of a former associate.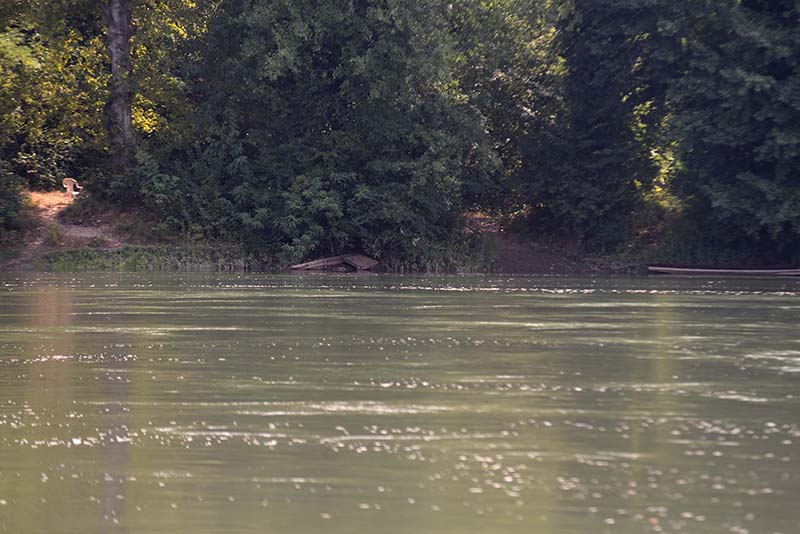 Today, as six years ago, the border between BiH and Serbia is no obstacle for criminals from the region, but a good opportunity for constructing alibi and profiting from trafficking in drugs, stolen cars or livestock. And corrupt police often take part in the activity.
"The fact of the matter is that criminal groups collaborate well without regard for the cantonal and entity borders within BiH, and the same goes for the state borders which don't pose any obstacle to them," reads the 2009-2012 BiH Strategy for Combating Organized Crime.
Trafficking across Borders
The border between Serbia and BiH is 363 kilometers long, of which 261 run along the Drina River. A part of the river bank is densely populated, and another part is hidden by a lush vegetation. There are 11 border crossings along this stretch, but the terrain allows numerous possibilities for illegal crossing, even by simply swimming across the river.
Among the crimes committed in the border region, the smuggling of goods and narcotics—outside of the official border crossings—are among the chief offences, according to the Report on the State Security in BiH.
Records from the Serbian Ministry of Internal Affairs show that about €100,000 worth of goods were confiscated in the border region the last year. Around 13 kilograms of drugs were seized, mostly marihuana.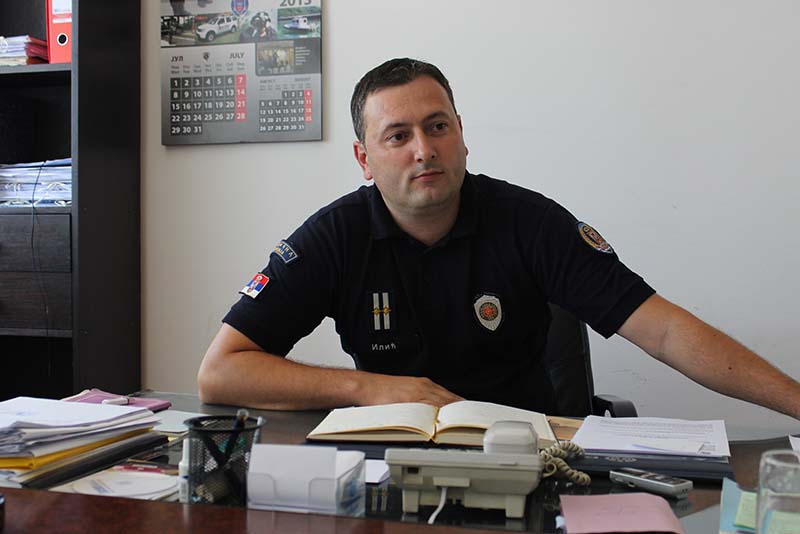 Dejan Ilić, a head of the Ministry's Department for the Control of the Border Crossing with BiH, said that major unemployment drives people in the border region to specialize in smuggling, mostly of livestock, textile and cigarettes.
Mitrović, who took Rašeta to BiH, was sentenced four times for livestock smuggling by the Court in Loznica between 2000 and 2006. All four times he was sentenced to probation and fines not exceeding €200. In one verdict, the court found Mitrović's behavior during the trial as a lenient circumstance that prevailed over the fact that he had been sentenced before.
Mitrović, 34, was arrested in Budapest based on the BiH Prosecutor Office's indictment and in March 2013 was extradited to BiH. The state court let him out of the custody a month later.
Ilić says that the smugglers are well equipped and in some cases even ahead of the game. They use specially retrofitted boats that can carry more livestock and can hide their trail quickly, so the police must react swiftly.
"And so it happens that our police officers lie in ambush at minus 10 degrees (Celsius). The smugglers know this and throw stones haphazardly in the bush, or let the dogs (on them) or stab (bush) with pitchforks," says Ilić, adding that the cooperation between Serbia and BiH in solving border crime is good.
Still, case files show that members of law enforcement agencies from BiH and Serbia are involved in border smuggling.
Police in Crime
During 2013, eight BiH border policemen and four Republika Srpska (RS) police officers were arrested during an operation to combat the smuggling of thousands of heads of livestock from Serbia into BiH.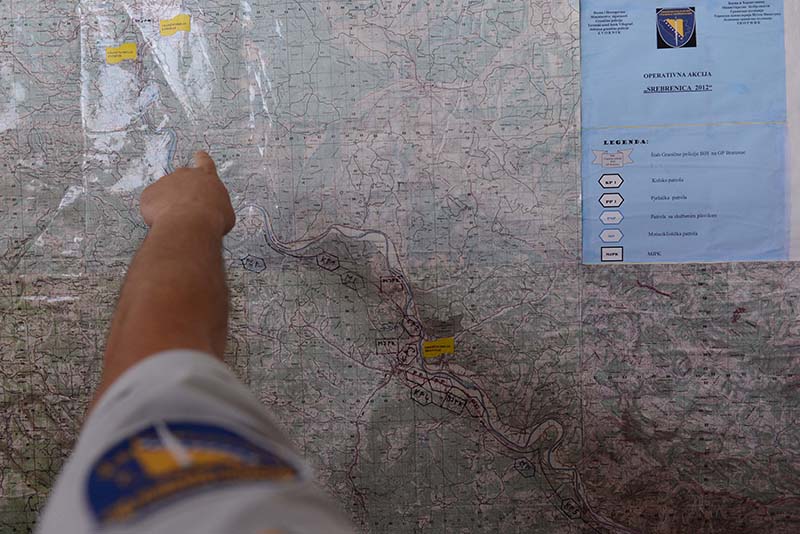 Araz Jukić, a commander of the border police in Zvornik in Bosnia, and his seven co-workers were arrested in a police operation code-named The Cable Ferry. They are suspected of being a part of an organized network which smuggled thousands of heads of livestock in boats.
The smugglers bought livestock in Serbia and transported it into BiH across the Drina, while f corrupt police secured the safe passage from the border to the slaughterhouses.
In September, 15 more people, including two border police, were arrested in the Bijeljina region on account of livestock smuggling. The police confiscated six rifles, two boats and three trucks.
According to Dejan Ilić, 18 border Serbian policemen were prosecuted in 2008 on abuse of office charges, while disciplinary complaints continued to be filed in the following.
From 2007 to the end of 2012, 26 officers from the BiH border police were suspended from service because of the criminal investigations.
Ilić said that he blames corrupt police more than the criminals.
"Those wearing a uniform have to be truthful to it, and not to sit on two chairs, in effect," said Ilić.
The operation code-named Boulder, which BiH police agencies conducted during 2010 and 2011, showed that stolen cars, not just criminals, drugs and livestock were moved over the border into Bosnia from Serbia.
More than 20 defendants had a clear division of duties. Some stole cars, while others forged documents and still others drove stolen cars across the border with Serbia. A BiH border policeman Slobodan Stojanović was an accomplice to them.
Stojanović admitted to abusing office and letting stolen cars pass without inspection at the border crossing in Bratunac.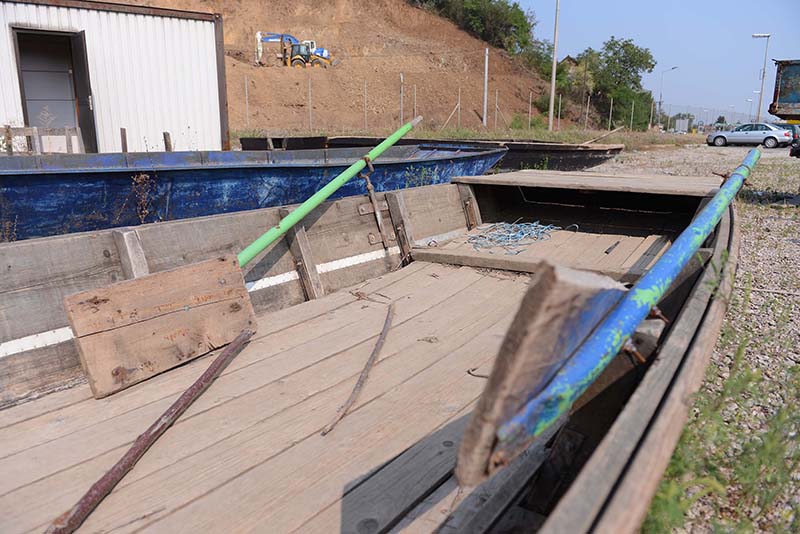 Stojanović was arrested just several months shy of retirement. He retired while suspended from office. He was sentenced to two years in prison but the sentence was suspended on condition he not commit a new crime in five years.
The verdicts handed down against Stojanović and four members of the group show that three connected groups stole and sold cars in Serbia, the RS and the Federation of BiH.
The thefts took part mainly near Mostar and Sarajevo. The vehicles were hidden in rented garages while other group members—employed as customs officers or forwarding companies—forged documents providing cars with false identity.
Some cars were sold in BiH, while a group from Zvornik transported them to Serbia and the border policeman Stojanović looked the other way.
Forging of Documents
Criminal groups use forged documents for crossing border much more often in the past. Hundreds of persons, among them perpetrators of the most severe crimes, had fake BiH documents, an earlier CIN investigation has shown.
Sretko Kalinić, a former member of the Zemun Clan in Serbia, also had a counterfeit BiH passport. He used it to cross into BiH from Croatia and then he illegally crossed into Serbia by swimming across the Drina. His goal was to kill Zoran Nedović, aka. Šok.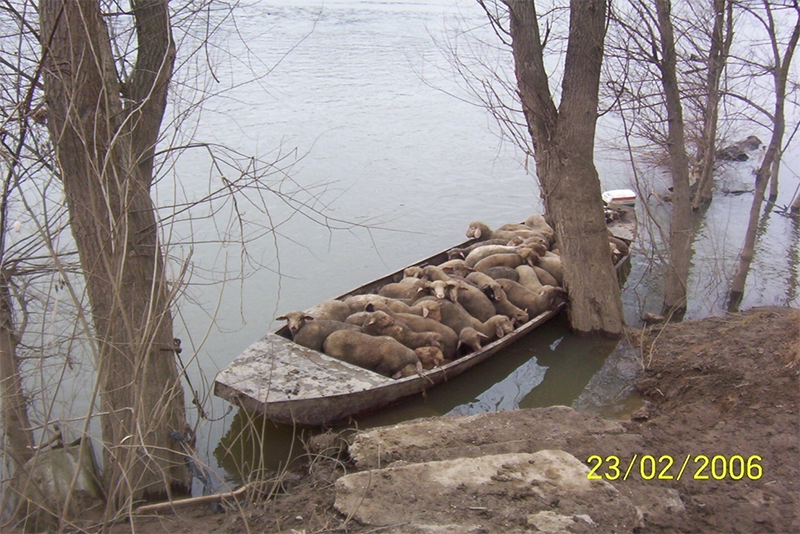 Đorđe Ždrale, who is serving a prison sentence in Foča for killing Ljubiša Savić Mauzer—a former head of the RS Police Authority—also had fake BiH documents.
Ždrale's groomsman Darko Elez, who is serving his prison sentence in Sremska Mitrovica, used a fake Serbian document in the name of one Slaviša Veletić.
The Basic Court in Bijeljina sentenced a person with the same name and ID number in 2011 to four months on probation on the charges of forging documents. Veletić refused to talk to reporters.
Prosecutors in the Serbian town of Šabac charged Elez with ordering the murder of his groomsman Ždrale at the end of 2007. Another 10 persons, including a contract killer Rašeta, were charged with various types of collaboration.
The Šabac verdict was thrown out when the case was transferred to the Higher court in Belgrade. The trial has yet to start. Meanhwile, Elez continued committing crimes on both sides of the border until he was arrested in Belgrade in Sept. 2009.
The Higher Court in Belgrade sentenced him to nine years in prison in 2010, but not for the attempt to murder Ždrale, It was on counts of marijuana smuggling from Serbia to BiH, attempted racketeering in East Sarajevo, and the forging of ID and drivers license.
Nevertheless, the introduction of new documents has largely decreased the potential for forgery.
Ljubinko Jaćović, an inspector with the Department for Crime Police of Serbia, said that there were no cases of forging of new biometric documents and that mainly it is old Serbian IDs and passports which are due to expire by 2016 that are forged.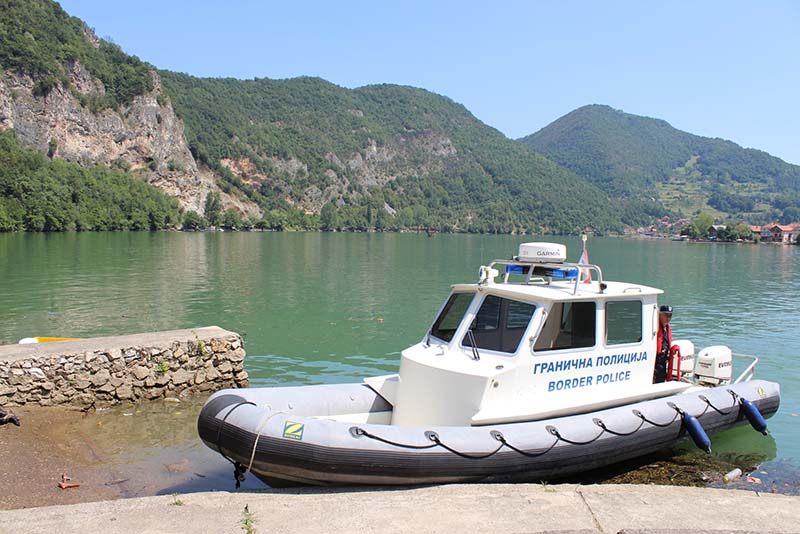 Without identification documents across the border
Elez was first charged in Serbia with the attempt to murder Ždrale, and later in BiH. Bosnian authorities charged Elez and 31 member of his criminal group for a series of other crimes, including the murder of five persons and armed robberies.
The indictment states that they crossed the Drina border between BiH and Serbia by car or boats on a number of occasions between 2006 and 2009.
In order to kill Boris Govedarica, a member of Ždralo's group, Elez and his associates illegally crossed the Drina near Zvornik. Branko Đurić aka Žućo transported them. Later he was sentenced together with Elez in Serbia. After the murder with the help of other associates, they again crossed the border into Serbia near Loznica. Then they drove to Belgrade.
Among the charged members of Elez's criminal group in BiH are also Bojan Cvijan, the head of Narcotics Department at the State Investigative and Protection Agency, Ljubiša Lalović, a member of BiH Border Police and Dejan Vukosavljević, a policeman from Sarajevo Canton.
Vladimir Taušan aka Šota, a member of the special police unit of the RS Ministry of Interior, is also in custody under suspicion that he carried more than 44 kilograms of marihuana from Foča to Sarajevo dressed in uniform. However, the indictment mentions him only as a witness.
Cvijan and Lalović enabled Elez to cross the border without the control of border policemen and take into Serbia their part of the loot following the robbery of €2.2 million from a vehicle that transported money for a Sarajevo Privredna Bank.
Elez's lawyer Duško Tomić said that there is a possibility that Elez will be tried in BiH, as he wants, since he holds a dual citizenship.
Another possibility is for the proceedings to be split so that people would be tried were they had been arrested.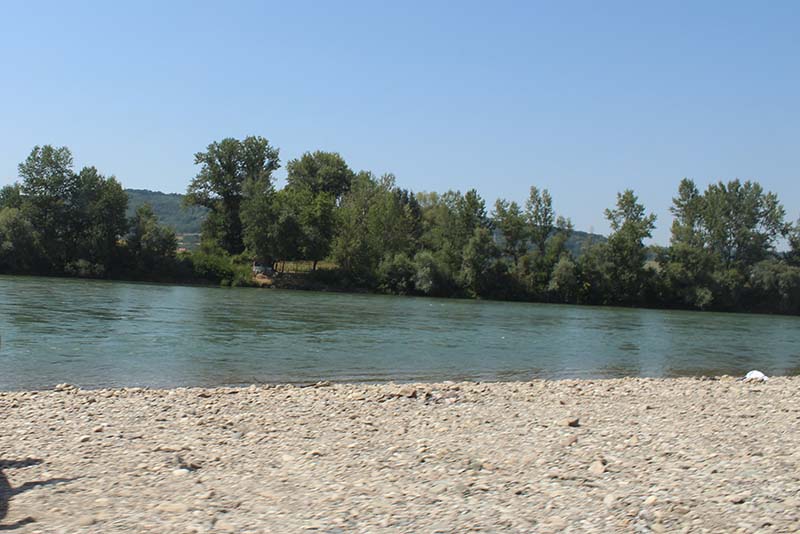 The border police stopped 389 persons from illegally entering the country in 2012. In more than 60 percent of cases these were the citizens of BiH and Serbia, according to the Report on the State of Security.
The border police officials of both countries told reporters that they needed more manpower for better monitoring. The BiH border police have just one boat for patrolling the Drina, and they say that boats and cable ferries in border areas are mainly unregistered, making it hard to identify owners.
Their Serbian colleagues have nine boats, but they say that their problem is the lack of fuel.