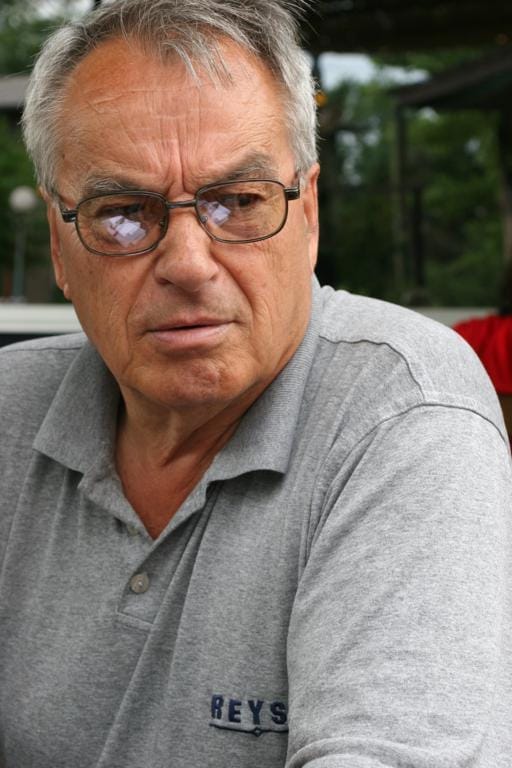 Attorney Adil Smailagić, 70, told reporters for the Center for Investigative Reporting in Sarajevo (CIN) that he deceived his client, 22-year-old Tarik Kunić of Visoko, to induce him to pay for defending an assault charge. He said the tactic was 'improper' but was not illegal because no bribe took place.
Kunić is now dead, killed in a shootout March 29 that had nothing to do with his lawyer.
The 5,000 KM is exactly double the original fee Smailagić charged the family.
Kunić secretly and illegally taped a cell phone conversation between the men sometime after his January 2008 release from prison, his family told CIN. On that tape, which was provided by his family but has not been authenticated, the lawyer is heard saying he gave the money to a middleman who forwarded it to the judge.
Kunić, who served three months in the Igman section of the Sarajevo Penal and Correctional Facility, was upset and said on the tape the lawyer promised he would get only probation and no jail time.
Smailagić acknowledged the conversation took place and that Kunić told him it was taped.
The judge named on the tape, Zenica Cantonal Court Judge Faik Spahić, was one of three who heard the case. Spahić told CIN that he received no money and that Smailagić never approached him.
The judge also said he might consider filing a criminal complaint against Smailagić, a former judge who used to work in the same courthouse until 2004.
On Thursday, CIN reporters played the tape to Smailagić in Zenica and asked him to respond. The lawyer said that Kunić was refusing to pay and that he had to resort to deception.
'It was hard to even get a dollar out of him' Smailagić said Thursday.
The attorney and Kunić's family agree on some things. After Kunić was arrested in 2005 on an assault charge, Smailagić arrived at the police station and was paid 800 KM on the spot to represent Kunić. Later they agreed on an additional 1,700 KM fee.
According to the Federation of Bosnia and Herzegovina (FBiH) Attorney Law, a lawyer's fee for one action – in this case the trip to the police station– cannot exceed the average monthly wage in the FBiH. That average in 2005 was between 541.97 and 582 KM.
Smailagić also was allowed to charge up to that limit for the subsequent court hearing and the appeal which reduced his sentence.
Under the law, lawyers are free to negotiate payments above the limit, but the agreement must be put into writing. According to Kunić's family, no written agreement was ever made.
Smailagić said he never gave any money to the judge or talked to him about the case. He acknowledged the men knew each other from Smailagić's more than six years as a Zenica Cantonal Court judge.
Kunić was sentenced to six months in prison, a term a three-judge panel that included Spahić then cut to three months. But that didn't satisfy him, according to the tape.
'Adil, the money has to be returned' Kunić can be heard saying on the tape. 'You promised that you were going to, uh … get me probation and you promised to get this done for 5,000 KM.'
The attorney countered that the money has been given to a go-between and could not be returned. He then added that Kunić had nothing to complain about.
'All in all…ask around… You have not fared bad in the final instance' Smailagić is heard saying. 'I wish that everything had gone the way I had imagined it to, but as it turned out, it didn't.'
At the end of the conversation, Kunić revealed that their talk had been tape recorded.
Smailagić said in an interview for CIN the 5,000 KM represents the value of his work.
'Why didn't he come to me and tell me 'you took too much from me'? I would have returned it all to him' Smailagić said.
Then he questioned why anyone still cared.
'If he's dead, I don't know why you are now digging' the lawyer said.
The digging may not be over.
'I never took this in my life' the judge said, adding he will confer with his fellow judges about the incident.
'Whether we are going to submit a charge against Adil or not…that's our call' he said, noting it may be difficult to prove Kunić made the tape. 'This is an odd situation. I wish he were alive. Everything would have been different.'