Twenty years ago Jozo Blažević was severely injured in a furnace explosion in the Elektrobosna plant in Jajce. Blažević was taken to a Banja Luka hospital for more than one month, where the skin on the left side of his body was painstakingly replaced. Elektrobosna managers paid for all the medical expenses, gave him seven months of wages, visited him "more than my wife" and sent him to recuperate in the mineral water baths of Igalo on the Montenegrin coast.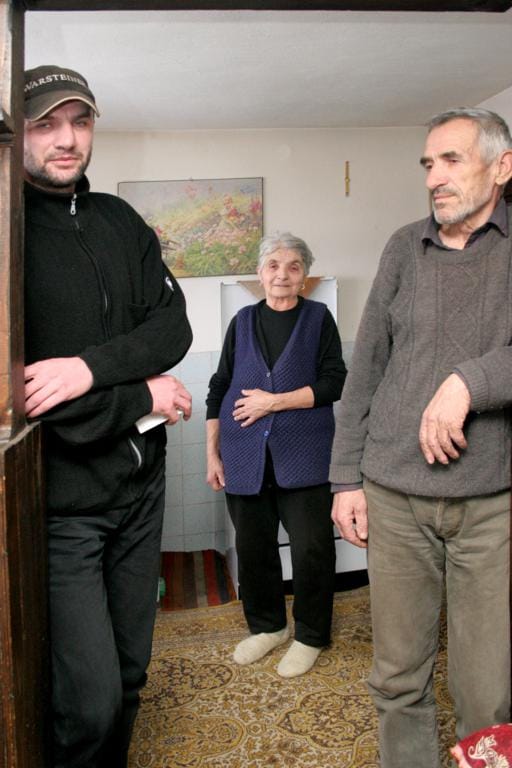 But when hot metal burned his son's arms at the same plant 17 years later, Ivica Blažević not only didn't get his father's vacation, but he had to pay his own medical bills.
For years, Elektrobosna-N has not paid its mandatory health insurance and pension contributions even though they deducted the money from employee paychecks, workers say. Some employees only found out when they needed urgent medical care after being badly burned, scarred, had their limbs severed or were diagnosed with serious illnesses.
Meanwhile, financial police say that millions of KM has disappeared. They are investigating 11 current and former officials for mismanagement, forgery and financial manipulation.
Elektrobosna-N owed the Canton Health Fund 1.4 million KM as of January, according to data from the Srednjebosanski Canton Health Fund. It also owes 3646 KM to Jajce General Hospital for care during last year alone, according to the hospital.
According to the FBiH Law on Health Insurance, all companies must pay insurance or face fines up to 2000 KM. Most state companies meet their obligation, although many private firms do not.
In Jajce, health and the Elektrobosna plant are intimately tied. It is a large employer that once took care of many of the town's people. It is also a major polluter and a dangerous industry that has left scars on many local people.
The plant produces silicon metals, a much sought after product used in the electronics, defense and tool industries. Before the war, Elektrobosna had a great reputation for taking care of its own. However, starting in 1995, mismanagement and corruption have driven the company into bankruptcy. Shareholders, companies and one bank are now fighting over what is left.
The problems started when the board of directors brought in a British company called New East Ltd to invest in the company. New East, formed only days before its selection by the board, joined its money with the assets of Elektrobosna to form a subsidiary called Elektrobosna N (EB-N). New East supposedly invested 21 million KM and eventually obtained 60 percent of the subsidiary. However, financial police say only 4 million KM was "invested" and even that probably came from sales of silicon metals. That subsidiary is now bankrupt and may be auctioned off, taking with it all the assets of the original Elektrobosna.
Among the 11 people financial police named most responsible for the troubles at EB-N are former director Zlatan Ištvanić, and shareholders Zvonko Matijaš and Milorad Škrbić.
Meanwhile, the workers and their families are suffering directly from the problems.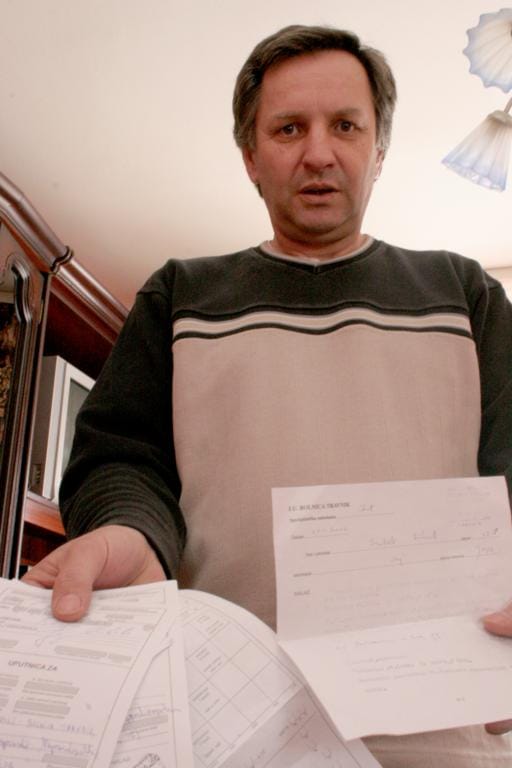 Saša Tepić, former head of production at the factory, said that most of the health, social and pension benefits have not been paid for the last four or five years. He said the company was also not paying compensation money for worker injuries, a source of worker frustration. This is one of the issues that led to strikes in 2005 followed by the firing of some employees.
Tomislav Mihalj, the director for EB-N in 2004 and 2005, said he tried to reschedule the health care debt for the company.
"Because I wanted EB to work by law, I was a thorn in the eye of the ownership structure," he said. "Workers were dirt poor. Seven people got cancer. I gave workers money from my own pocket so they could take their children to the doctor and buy them medications."
Fikret Habib, an EB-N worker who suffered a heart attack at work, thought he was lucky because his health insurance was paid up when he became ill. But then payments stopped as Habib started his follow-up treatments.
"We had been working for years even though we knew that the money was not paid up," said Habib. The factory bulletin boards carried notices promising the money was coming, but often it didn't. Habib now pays for his regular check-ups with his cardiologist and 150 KM a month for his medication. Even the notice from his doctor seeking permission for sick leave for treatment costs Habib 10 KM.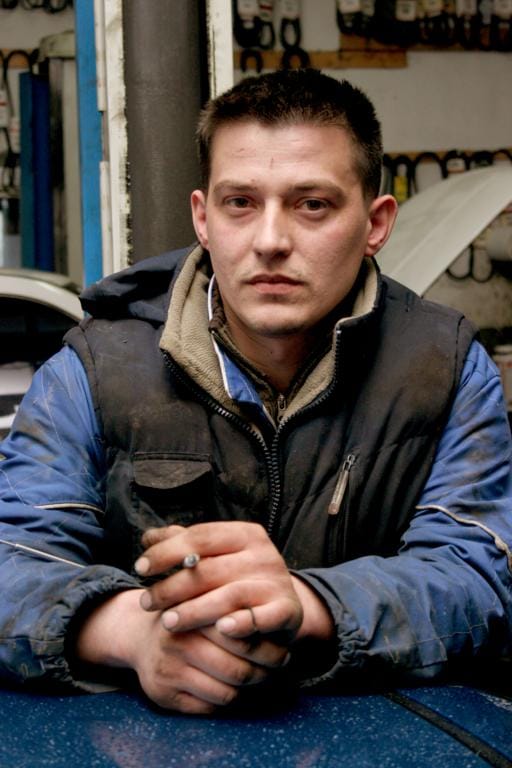 Filip Saraf, a former crane operator, didn't survive his illness. After he was diagnosed with cancer, Saraf left for treatment in Travnik, but he too didn't have insurance. In order to get the treatment started, Saraf's son Anto had to pay 500 KM. An operation and post-operative treatments amounted to 3000 KM, which was paid by Saraf's family.
After the operations, he began chemotherapy and radiation treatment, but by now the family's finances were exhausted. According to his son, EB-N made a promise to start paying for the therapy, beginning with the second cycle of treatment. After wrestling for a year with the disease, Filip Saraf died at age 45. The son said his father knew as he was dying that Elektrobosna management wasn't paying for the treatment, even though it was still taking money out of his paycheck for health care.
"He said that he was robbed," recalls Anto Saraf. The son took the hospital bills to the company offices, where he was told that there was no money. The debts are still outstanding.
Families Suffer, Too
When the doctors suspected that the swelling in 13-year-old Haris Mađo's chest was a tumor, his father Dževad, a longtime employee, had no money and no insurance.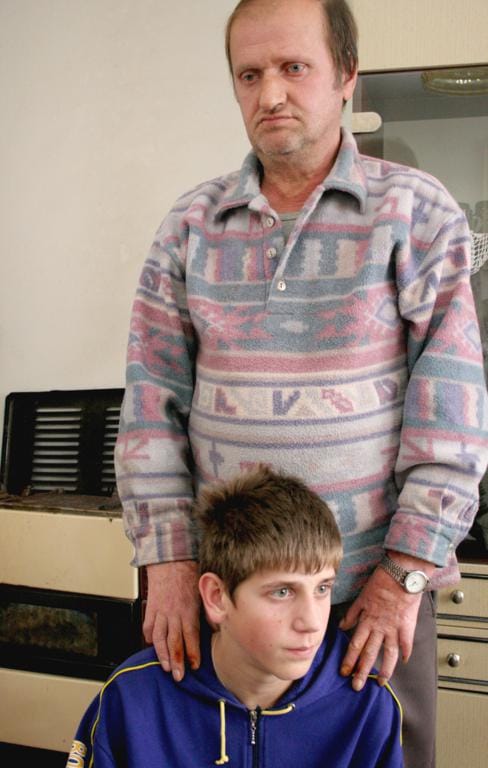 Other EB-N employees scraped together 500 KM to help send him to Sarajevo for surgery. Now Mađo cannot even pay for a bus ticket to Sarajevo for his son's regular check-up, and his son still needs another operation soon.
Mađo remembers when things were different. In 1973, a furnace explosion burned him so badly that his internal organs were exposed. Immediately after the incident, he was transferred to the Military Medical Academy in Belgrade, at that time one of the best hospitals in the former Yugoslavia. The injury left him badly scarred and partially handicapped.
Mađo said he received a multi-million dinar settlement from EB.
"I didn"t go straight back to work, and every day somebody from EB came to my house to visit me," Mađo remembers.
But when he recently caught pneumonia, he had to borrow 368 KM to pay for the treatment. EB-N's management didn't give him money which he says he has honestly earned.
"I would take my bills for health treatment to Elektrobosna-N. I gave them to the secretary. I was always told, through her, that there was no money to help me," said a disappointed Mađo. Today, he's making ends meet with a help of "good colleagues and neighbors."
EB-N's workers who have been going through similar problems have developed solidarity. Tepić said money for the treatment of colleagues and their family members came from the workers. "If somebody asked money from the management, the secretary would tell them to go to the unions and ask money from them," Tepić said.
Doctors from Jajce also try to help when workers can't foot the bill.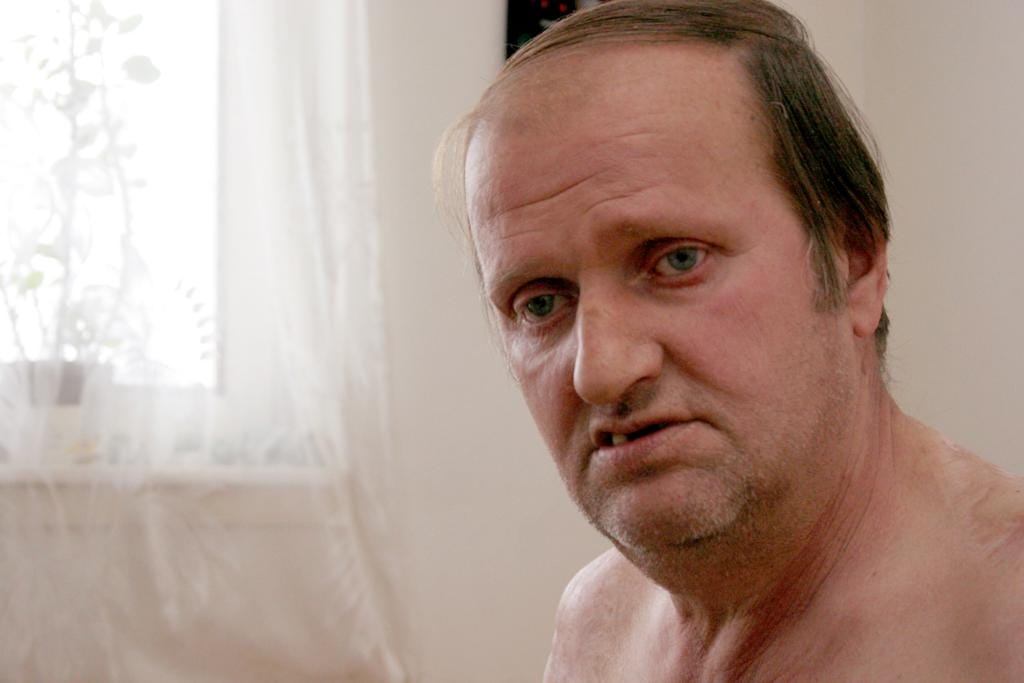 "Here in the General Hospital, we don't charge for the treatment of children, and we're also trying to accommodate the needs of adults as well. We act as if they were insured. This is why we're losing money all the time," said Dragan Matijević, the hospital's director.
A similar situation exists at the Jajce Clinic. "No one turns away those who are urgent cases. Everybody is accommodated. This is why our institution is going under. We're like a humanitarian agency. Every year our debts grow bigger and bigger," said Ivo Barišić, director of the local clinic.
When patients do not have an emergency, treatment is charged according to a price list of services. As a result, many uninsured workers avoid going to the hospital.
Worker Anger
Workers and union officials had many complaints about the new management. They protested that unsafe conditions were not being fixed. On health care, union officials say company managers failed to give to the union the 1 percent deducted from salaries for health care and benefits. The company agreed to pay 11,000 KM to the union for the deductions, but so far the company has only paid 3,788 KM.
After years of broken promises, the workers decided to strike. The first in a series of strikes started March 15, 2005 and lasted until mid-April. Management soon after fired about 150 workers. An agreement was reached, but when the company couldn"t pay health insurance, partly because there was no mechanism set up to pay back the 1.4 million KM company debt to the Canton Health Fund, a new strike was announced for August 1. After EB-N management sued the union, in August municipal court judge Katica Soldo ruled the strike was illegal. This verdict was confirmed by the cantonal court in Novi Travnik.
When CIN asked about problems for workers without health insurance, Mirjana Vukoja, appointed acting director at the factory two weeks ago, said: "Believe me when I say I don"t know anything. I have no insight into that, and I have no one to talk to about it. You know what the situation is like here. I don"t even have the right to ask about it. I don"t believe that I could get such information. Honestly, I haven"t even tried."
Meanwhile, life is harder for the workers now that EB-N has stopped production.
"I"m living from hand-to-mouth. We don"t have any alternative income. Management of EB-N has failed me," Mađo said.