Since 1997, Vahid Hećo, minister of energy, mining and industry of the Federation Bosnia and Herzegovina (FBiH), has taken on various legislative and executive posts, all paid by taxpayer money.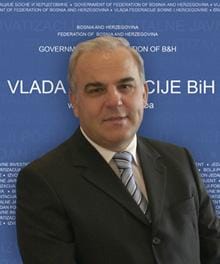 Since 2002, reporters for the Center for Investigative Reporting in Sarajevo (CIN) have found, the firm that Hećo and his wife own, Gas&Metal, has ignored two court rulings by a cantonal court to pay almost 68.000 KM in payments and penalties to Visoko-based Bosnagraf. That debt has helped undermine the troubled company, workers and management say. Ignoring court orders is illegal in BiH.
Hećo, aksed to comment on any aspect of the cases, refused.
Starting in 1999, Hećo's company, Gas&Metal, fell behind on lease payments to Bosnagraf, which is partly state-owned and beset by strikes and two failed privatizations. It eventually laid off 32 of its workers.
Hećo, who owns more than 90 percent of the company, and his wife Sabina, who took over as the company's director in 2003, have so far neglected or refused to pay the money the court ordered– one verdict for almost 30.000 KM in 2002 and the other for more than 11.000 in 2004. The unpaid interest on these sums pushes the total higher.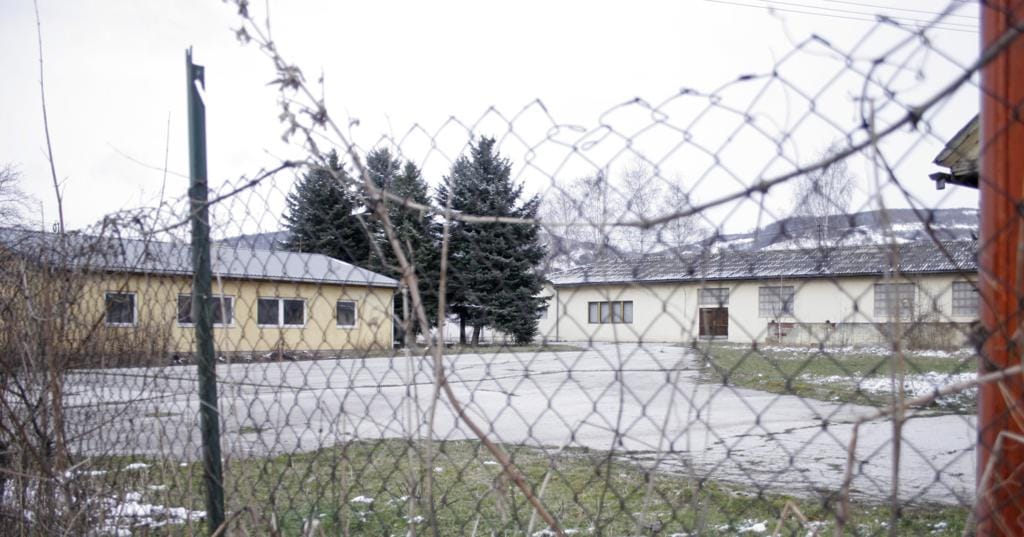 Bosnagraf evicted Gas&Metal, after which Hećo's company moved some of its equipment onto a piece of land it does not own, putting up a new gate and effectively blocking access to the entire parcel. That resulted in a third verdict, an order that Gas&Metal vacate the land used by Eko Panda, another Visoko company, where Hećo's company had stored some trailers, vehicles, equipment and other supplies.
More than nine years after his company stopped its lease payments, the debt remains unpaid to Bosnagraf, and the equipment that Gas&Metal left on Eko Panda's grounds remain untouched, stored behind a gate locked by Hećo's company. The equipment is being offered for sale—for cheap― by the Municipal Court in Visoko.
The string of events began simply enough with the founding of Gas&Metal by the Hećos in 1995.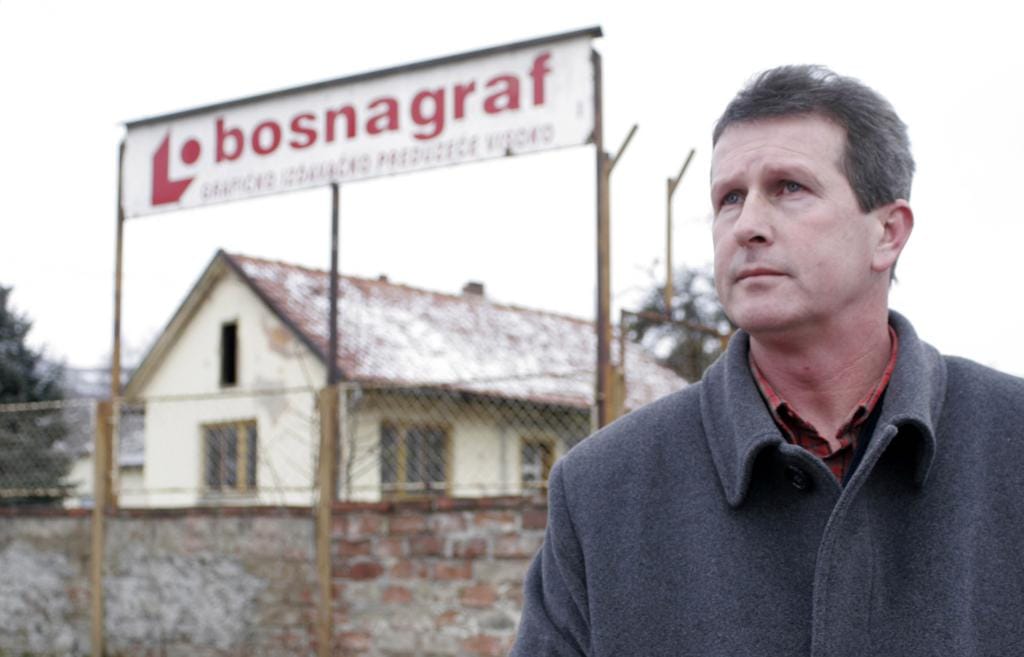 In October 1996, Hećo, then Gas&Metal's owner and director, signed a contract to lease a warehouse from Bosnagraf. The lease was for 600 KM a month, plus 60 KM in taxes.
Gas&Metal paid its rent until May 1999, according to the suit by Bosnagraf. Ferid Sokolović, who at the time was president of Bosnagraf's governing board, told a CIN reporter that he talked to Hećo about settling the overdue account.
Sokolović said in an interview: 'I can say that Hećo was ready to accept the agreement. The agreement was supposed to be honored through certain work. It was about a fence and the debt should have been paid through services rendered and building material.'
A Failed Agreement
That agreement fell through and Bosnagraf sued on August 25, 2000. Gas&Metal contested the suit in the Municipal court of Visoko, but the court ruled against it. Despite the ruling, Hećo continued to use the space without making any payments.
At the beginning of 2003, Hećo was named prime minister of Zenica-Doboj Canton and stepped down as director. His wife took over. The debt had continued to mount. In April 2004 Bosnagraf sued again, this time before the Municipal court of Zenica for 11,220 KM, the unpaid lease amount for August 2002 to December 2003.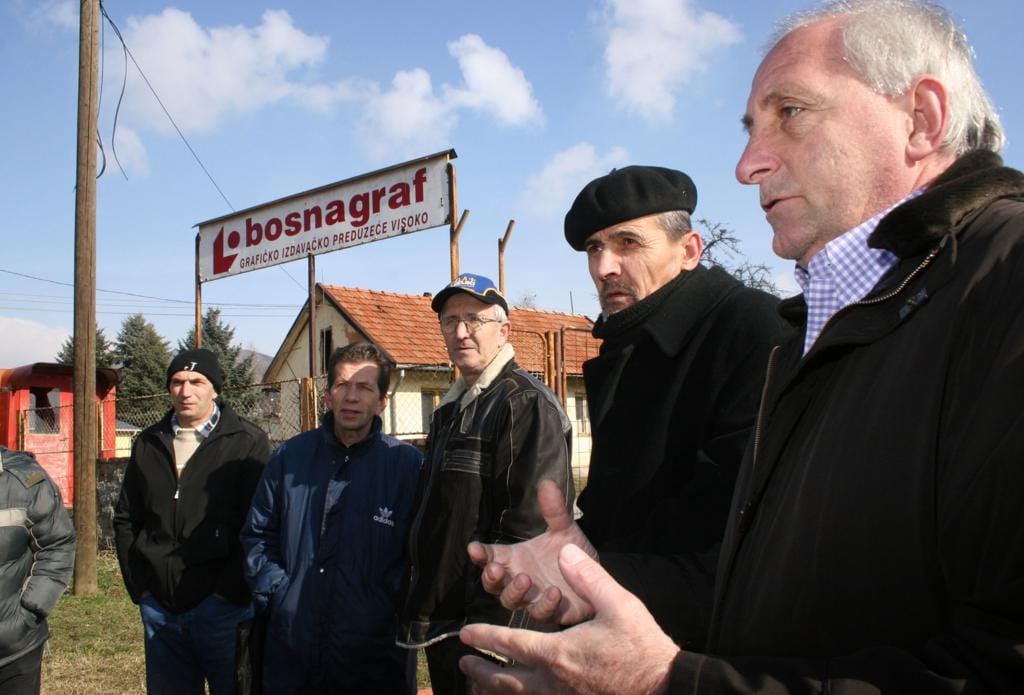 Gas&Metal appealed the Zenica ruling against it in Cantonal court and filed a review request with the FBiH Supreme Court. They lost, however, and the verdict became binding in 2006.
The total amount of debt has reached more than 41.000 KM, plus nearly 27.000 KM of default interest. Gas&Metal has not complied with the court order to pay and has avoided blocks put on any accounts by opening new accounts, moving its money through several banks.
Meanwhile, Bosnagraf had other problems. After two failed privatizations, workers went on strike in 2005, partly because back wages had not been paid. After the Municipal court ruled that Bosnagraf's strike was illegal, the workers appealed, but the Cantonal court in Zenica turned down the appeal. The union called for a review by the Supreme Court of FBiH, but it was also turned down on February 13, 2007. Thirty-two workers were served termination notices by director Seid Rezaković, although workers and their union are challenging them.
Rezaković said the money from Gas&Metal might resolve the workers' issues.
'These funds would mean a lot, especially now, to settle the obligations that Bosnagraf has toward pension funds, tax administration, etc.' he said.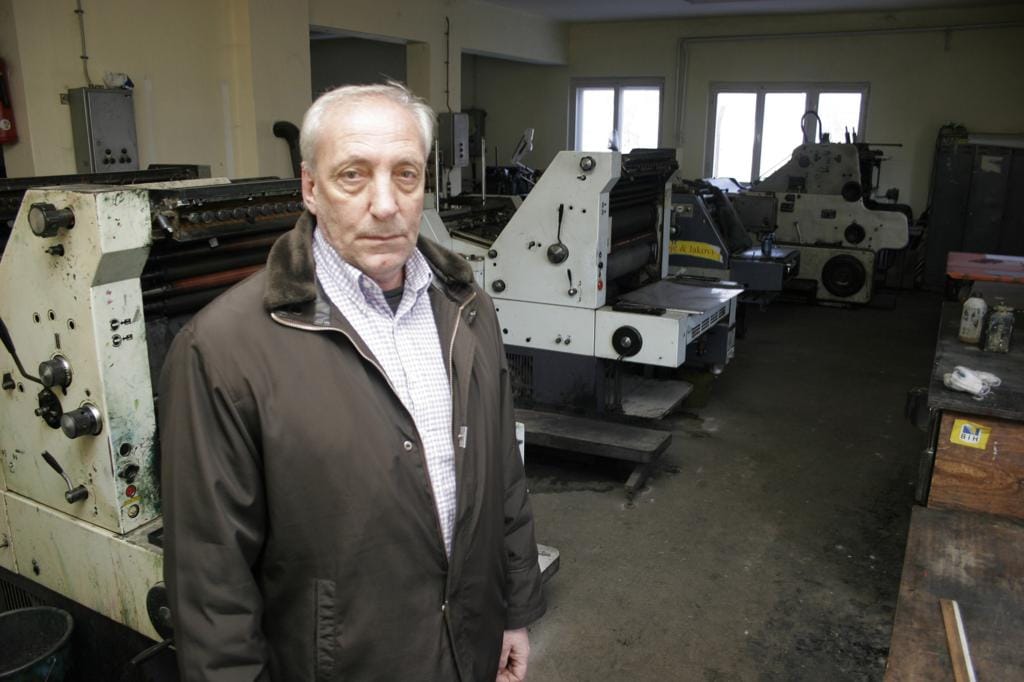 Izet Zejlinović, a laid-off worker from Bosnagraf, says this company could renew production with the
The workers said they have only one goal: to restart production.
Ramiz Smajić, president of Bosnagraf's union board says: 'We could start the production with that money. We need little.'
Izet Zejnilović – another Bosnagraf worker – agrees: 'With those funds we could easily rejuvenate the company, buy a second-hand or almost a new machine, and start living and working as normal people.'
A Case of Trespassing
After Gas&Metal was evicted from Bosnagraf premises in 2003, court records show that Gas&Metal employees, on December 20 of that year, forced their way onto property that had been used by a company that was privatized seven months earlier by Eko Panda, another Visoko-based company.
According to court papers contained in a final ruling by the Municipal court in Visoko, Gas&Metal employees and Sabina Hećo 'broke an iron gate, cutting a padlock at the gate and entered onto the property. They placed five steel containers on that property, as well as equipment, vehicles and material and then erected a new iron gate with a new lock.'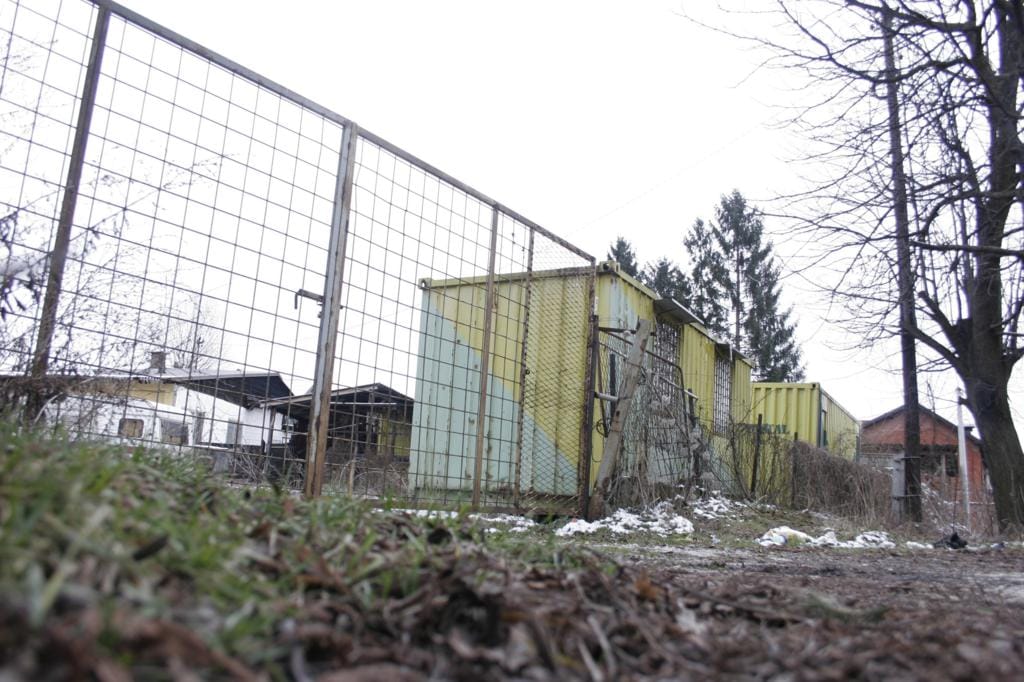 During the hearing that resulted in that court's ruling, a Gas&Metal representative said his company entered the land based on the decision on the allocation of construction land that was undersigned by the Municipal council of Visoko, whose president was then Džemal Silajdžić, a member of the Party for BiH political party. Hećo is the president of the Party for BiH's Visoko chapter.
However, Panda had already privatized the pre-existing company and had the right to use the land.
Gas&Metal sued in Cantonal court in Zenica over the allocation of the plot but lost. It was directed to remove its equipment. That was in 2005. Three years later, the trailers are still there, snow-covered and locked in.
Hećo's Political Positions
Apart from serving as the current minister of energy, mining and industry of FBiH, Vahid Hećo has been the chairman of the Municipal council of Visoko, premier of Zenica-Doboj canton, legislator in the Assembly of Zenica-Doboj Canton, and a delegate in the House of Peoples in the Parliament of FBiH, where he served as a vice-president of the House of Peoples in the Parliament of FBiH.
At the last election in 2006 he was elected to the House of Representatives of the Parliamentary Assembly of BiH. On March 30, 2007, he was appointed FBiH minister of energy, mining and industry in the new cabinet of FBiH.