In 2018, the family of the Center Municipality Head Nedžad Ajnadžić, became richer for a two-bedroom apartment in Sarajevo. Ajnadžić's wife received it as a gift from her mother mere months after the purchase.
Even though the law mandates that he has to report all of his property to the Sarajevo Cantonal Government, Ajnadžić failed to comply. Reporters from the Center for Investigative Reporting in Sarajevo (CIN) uncovered that Ajnadžić also didn't report 44,000 square meters of land and forest which he and his wife own at the Nišići Plateau, Rogatica and Pale.
Cantonal officials are obliged to report all of their property, income and gifts, as well as the property of their close kin, to the Cantonal government. These records are vetted by the Cantonal Government's watchdog whose officials may initiate criminal proceedings against any office holder who fails to declare some of their assets. The anti-corruption body is the first institution in Bosnia and Herzegovina (BiH) to verify if the reported information is true. Yet, the Head of the Center Municipality does not recognize the watchdog's authority.
"Give me a break with the Cantonal Government," Ajnadžić told CIN reporters. "They are not relevant at all."
He is not the only official who failed to declare all of his property. The Heads of Old Town, Trnovo, New Sarajevo and Ilidža municipalities, as well as the Mayor of the City of Sarajevo have not been transparent about all condos, garages and land that they and their family members own. CIN reporters have tracked down a total of 13 undeclared properties.
Ajnadžić's Entrepreneurial Mother-in-law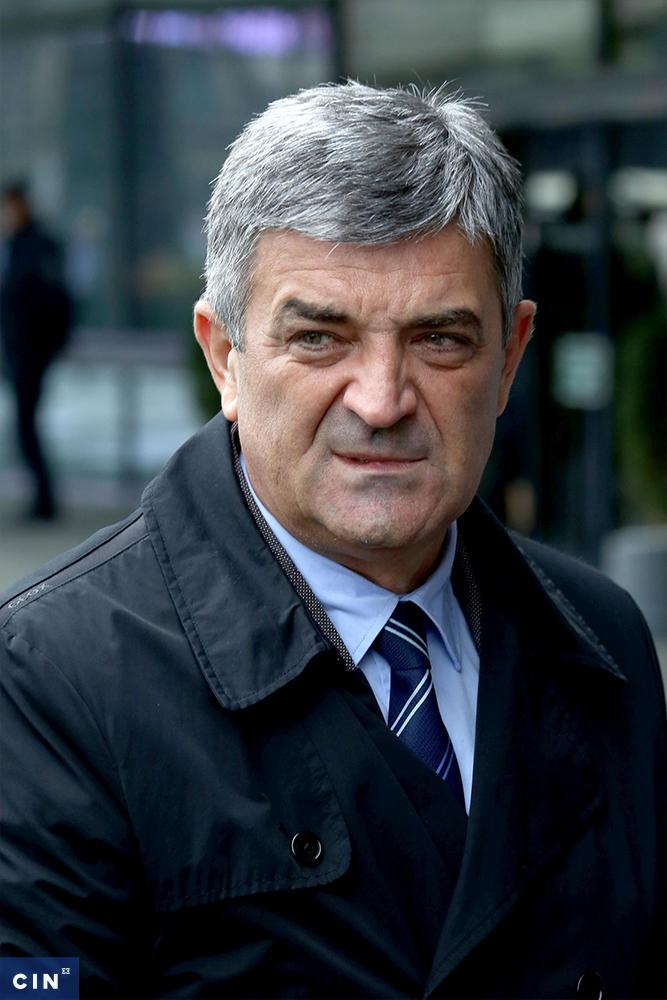 84-year old Rasema Kadrić bought a two-room apartment in the Sarajevo neighbourhood Šip for 128,500 KM from "BooC", a firm owned by veterans' organizations from the Center Municipality. Four months after the purchase, the mother gave the condo to her daughter Sada Ajnadžić, the wife of the Head of Center Municipality. Ajnadžić is a member of the Party of Democratic Action (SDA). He is also a former general of the RBiH Army and a former minister for veterans affairs in Sarajevo Canton.
Ajnadžić first told CIN reporters that he had no clue how his mother-in-law bought the apartment. Then he recalled that his wife co-financed the purchase. He didn't want to say if she took out a loan for this. "Don't you ask me about that, just write down what I'm telling you," said Ajnadžić.
In mid-2019, Ajnadžić submitted his official property declaration to the Cantonal Government where it included a condo in the Center Municipality; a house in the Old Town Municipality; an office in Vogošća and a weekend house at the Nišići Plateau. He estimated their value in the amount of 690,000 KM.
He kept mum about the Šip condo. Also, he didn't declare nearly 19,000 square meters of land and forest at the Nišići Plateau, the striking highland landscape some 40 kilometers away from Sarajevo. He bought these estates in 1998 and 2009. Ajnadžić told CIN that the area in question was three times less in size.
"Well, I don't know why I didn't declare it. I thought that I declared everything," said Ajnadžić.
As well, some land that the family inherited was excluded from Ajnadžić's asset declaration. In 2010, his wife Sada came to own land in Pale, while he and his brother inherited, before the war, their father's land in Rogatica. Ajnadžić said that it encompasses around 25,000 square meters of land.
As an elected head of municipality, he had an obligation to report to the Cantonal Government his assets and revenues, as well as his parents', his wife's and their childrens'. As of last year, all officials in Sarajevo Canton have an obligation to submit asset declarations. In the spring of 2019, the Cantonal government enacted the Law on Asset Declaration of Public Office Holders in Sarajevo Canton. The Law stipulates that the prime minister, ministers, lawmakers in the assembly, municipal councilors, heads of municipalities and the mayor, as well as managers, members of Boards of Directors and their deputies have to submit this information to the government's Bureau for Fight Against Corruption and Quality Management of Sarajevo Canton.
"I became the head of the municipality before there was the Bureau. What have I got to do with it," said Ajnadžić. Then he added that he declared all his property to the Central Election Commission (CEC). "I like the state more than the canton."
However, CIN reporters found that he didn't declare all his assets with the State Commission either. Since 2016 when he was elected the head of the municipality, he twice submitted incomplete asset declarations.
All elected officials must submit their asset declarations to the CEC , but this institution doesn't verify if the records are accurate. Regardless of what they had declared to the CEC, the Cantonal officials have an obligation to report all their and their family's property to the Cantonal Government. The Government's Bureau is tasked with verifying the accuracy of information officials submitted to the Canton, not to the state. It will start the first verification this year.
"If during one of its checks the Bureau establishes that someone has failed to declare some of its property…the Bureau must report this and file a criminal complaint with the relevant Prosecutor's Office," says Lejla Brčić, the Cantonal Minister of Justice and Administration.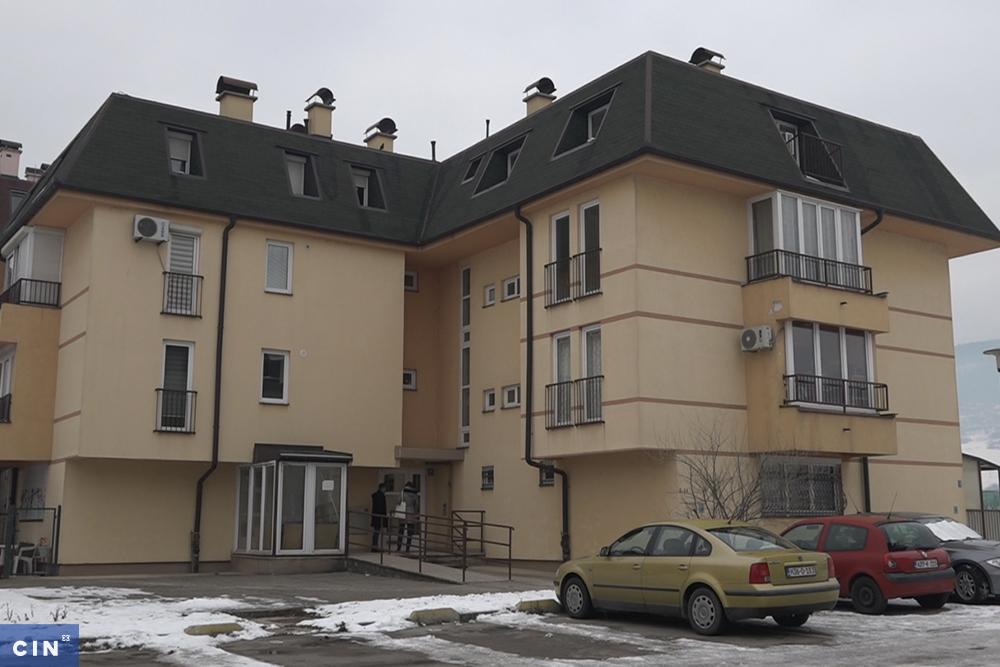 Hidden Properties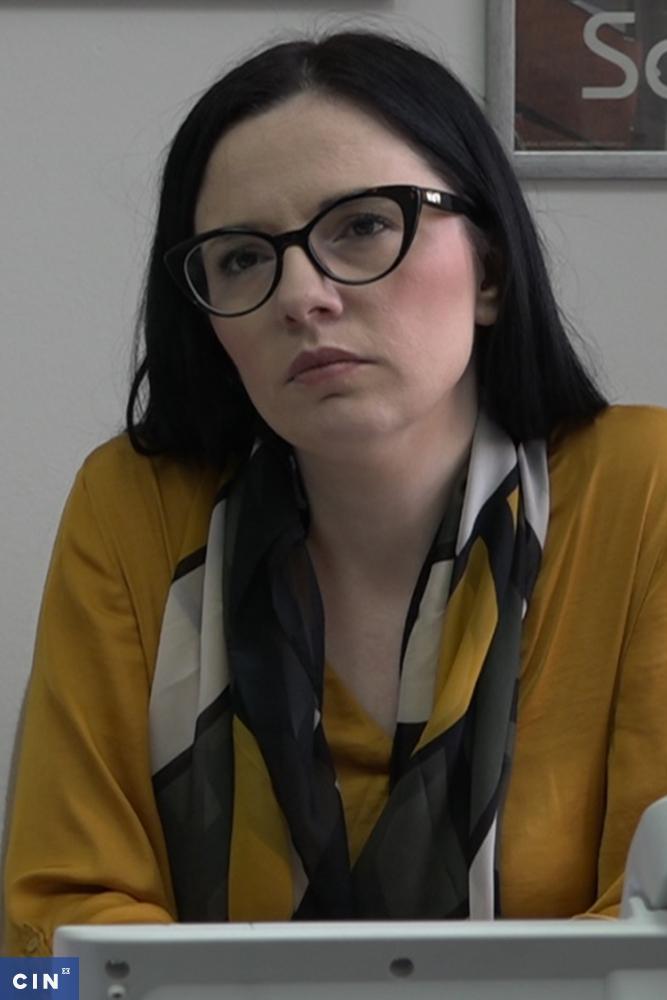 Apart from the head of the Center Municipality, another five leaders have failed to declare all of their property.
The Head of the Old Town municipality, Ibrahim Hadžibajrić, who is also president of the political party, the Independent Bosnia and Herzegovina List, didn't declare that he owned a garage not far from Baščaršija, the city's historic center. Hadžibajrić has owned this garage since 2012 when he received it as a gift from his mother.
"Frankly, I never gave this a thought, as if that garage is something (substantial)," said Hadžibajrić.
Unlike him, the Heads of Ilidža, Trnovo and New Sarajevo Municipalities, all high-ranking SDA members, failed to declare their children's properties with the Cantonal Government.
The Head of Ilidža Municipality, Senaid Memić, declared assets worth over one million KM. However, he didn't mention in his asset declaration that his son Bilal owned 14,700 square meters of land and a condo. During 2015 and 2016, Bilal bought four plots of land in the suburb of Hrasnica, and in 2018, he bought a six-room condo in Dobrinja neighbourhood. He paid 48,400 KM for those 98 square meters.
The Head of Trnovo municipality Ibro Berilo also didn't declare that his son Mirzet owns a double-room condo in Ilidža, while the head of the New Sarajevo municipality Nedžad Koldžo failed to declare that his daughter Nizama and her husband own a condo.
Sarajevo Mayor Abdulah Skaka (SDA) failed to report that his wife Amra owns a house, a condo and co-owns a shop and land.
None of them wanted to provide comments to CIN reporters on this matter.
Tool for Prevention of Corruption
After the 2018 elections, one of the first steps of the new Cantonal government was to pass legislation to verify property of Cantonal officials. This is the first such law adopted in BiH.
"When entering politics, especially in the executive, and often in legislative bodies too, some of the appointed officials see their property holdings suddenly multiply," says Sarajevo Cantonal Prime Minister Edin Forto.
After the Law was adopted, the Bureau has collected records about assets, revenue and gifts for around 900 appointed persons and their kin. A special software will monitor the property value during their term. All records are publically available on the Government's web site.
The officials are obliged to submit their asset declarations every year with the Bureau. In case they fail to do this, they may be fined up to 20,000 KM.