When he was appointed head of the Zenica division of BH Telecom in 2016, representative Mirza Ganić had already been a Party for Democratic Action (SDA) legislator in the Federation of Bosnia and Herzegovina (FBIH) Parliament for two years. According to the FBiH Law on Conflict of Interest, these offices may be incompatible.
BH Telecom management and Ganić deny that a division's director is a company officer likely to find himself in a conflict of interest, but those well-versed in decision-making related to conflict of interest are not so sure.
However, there is no one in the FBiH tasked with establishing conflict of interest to look into the matter. The previous line-up of the FBiH Parliament, which included Ganić, did not review needed changes to the law that would include setting up of a commission.
It has been six years since setting up a commission was first discussed.
In the new term his former boss in BH Telecom and a party colleague, Mirsad Zaimović, might be deciding with a re-elected Ganić if that item reaches the agenda.
Director is not a Big Deal
Following the 2018 General Elections, Zaimović won a term in the FBiH Parliament. He resigned as the director general of the public company BH Telecom, because that office was incompatible with his work in the Parliament.
His colleague Ganić had no such qualms. Zaimović had recommended him for the division's director. According to BH Telecom's regulations, the company's management appoints heads of divisions, on the proposal of the director general. They stay in office during the management's term.
For two years now, Ganić has been both an MP and division's director, that is, a company officer in Zenica's BH Telecom, which might be against the Law on Conflict of Interest in the FBiH Government Departments.
He said that he had tried to find out if he was in a conflict, but no agency could answer him. He consulted with his fellow MP, Kasim Mulalić, the head of Bihać Post Office, who told him that he had a decision by the Central Election Commission (CIK) which stated that he was not in a conflict of interest.
CIK used to evaluate conflict of interest situations. In its decision it deals only with the case of the head of Mostar Post Office, not with Mulalić. The decision states only that a person is not in a conflict of interest "if it is not an officer in a publicly owned company." However, no one reviewed the competencies of the head of Post Office. CIK representatives did not want to discuss conflict of interest.
According to the Law, membership on a board of directors or supervisory board; company's assembly; or being in management as well as an officer in a publicly owned company are incompatible with the mandate of elected office holders, appointed officials or advisors. A company officer represents and leads a company.
According to BH Telecom's work regulations, divisions' directors may represent the company within limits set by director general's power of attorney. Zaimović and Ganić deny that divisions' directors exercise authority that might lead them to conflict of interest.
Zaimović said that in earlier times, every division had competencies and authority that resembled those of the HQ. However, in 2016, the company had refashioned itself and heads of divisions lost many of their competencies.
"They had their own bookkeeping, human resources, they had everything, supply department and so on," said Zaimović. "We have now centralized all of that and their competencies do not come even close to what were once."
However, description of duties and competencies of the division heads is the same as in work regulations from 2008 and 2017. It includes bookkeeping, human resources, and limited public procurement.
Ganić said that the misfortune of his office is that he's called "a director" which makes it sound like he's "a big deal".
"I consider this to be a typical boss office because the competencies of director are very limited," he said.
Nevertheless, the candidate for director of a division must have five years of experience, while general and executive directors are required to have only three years' experience. In an earlier interview with CIN reporters, a former member of BH Telecom's management, Alma Čolo, said that this was due to the responsibility divisions' directors' shoulder.
"We're talking about miniature companies. They have financial affairs and legal ones and human resources. Their scope of activities is much wider than the work cut out for executive directors," said Čolo. "Because we are a collective body…and we all have individual skills and individual work experience, while he, a single, regional director in Zenica, Bihać, Travnik, Mostar, has to decide about all those rights as a whole." said Čolo.
CIN reporters talked with former members of the Commission for Oversight of Conflict of Interest in the state Parliament, and they too were of the opinion that this situation could've been viewed in terms of a potential conflict of interest.
"As I understand it, any competencies in a publicly owned company are in a conflict of interest with performing other public duties," said Jasmin Emrić, the commission's former president.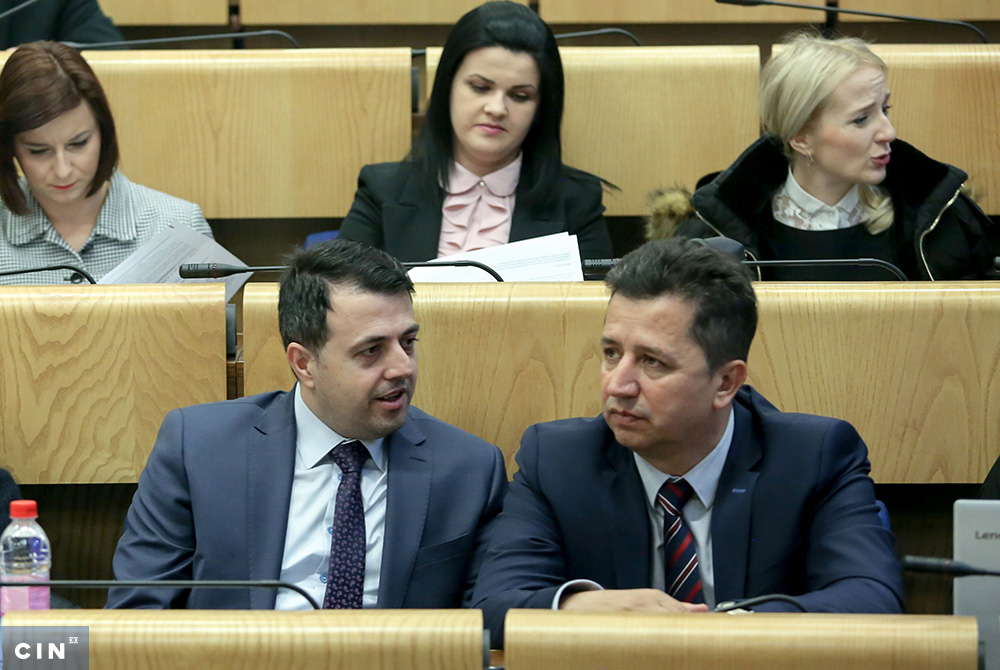 Connecting the Dots
Adis Halilović, a former SDA legislator in Bosnia-Podrinje Canton's Assembly found himself in a similar situation earlier when he was appointed director of the Goražde division of BH Telecom in 2016.
Halilović held both offices until the end of April 2016, when Suad Došlo, the MP from the Social-Democratic Party of BiH (SDP BiH) asked if Halilović was in a conflict of interest.
Nearly a month later he received an answer from director general Zaimović. However, Zaimović did not say whether Telecom's rules allowed Halilović to be a legislator and a division's director simultaneously.
Nevertheless, Halilović resigned from the Assembly.
"Frankly, more on ethical grounds than because of the law on conflict of interest," he told CIN.
Ganić has never done that. He joined the Parliament at the end of 2014. Two years later, from the position of head of sales at Zenica division of BH Telecom, he was appointed director.
Ganić has been 10 years in Telecom, and even longer in politics. He told CIN reporters that he's been an SDA member "since birth". Nowadays, he's a president of SDA's Municipal Board in Visoko, while he was a municipal counselor and a legislator in the cantonal Assembly in two terms.
Asked whether the party helped him move up the career ladder, Ganić replied that he did every job responsibly, correctly and professionally. "The dots connected," said Ganić. "As I would put it: a chance, Allah's decision, and lo and behold my toil and work have been recognized."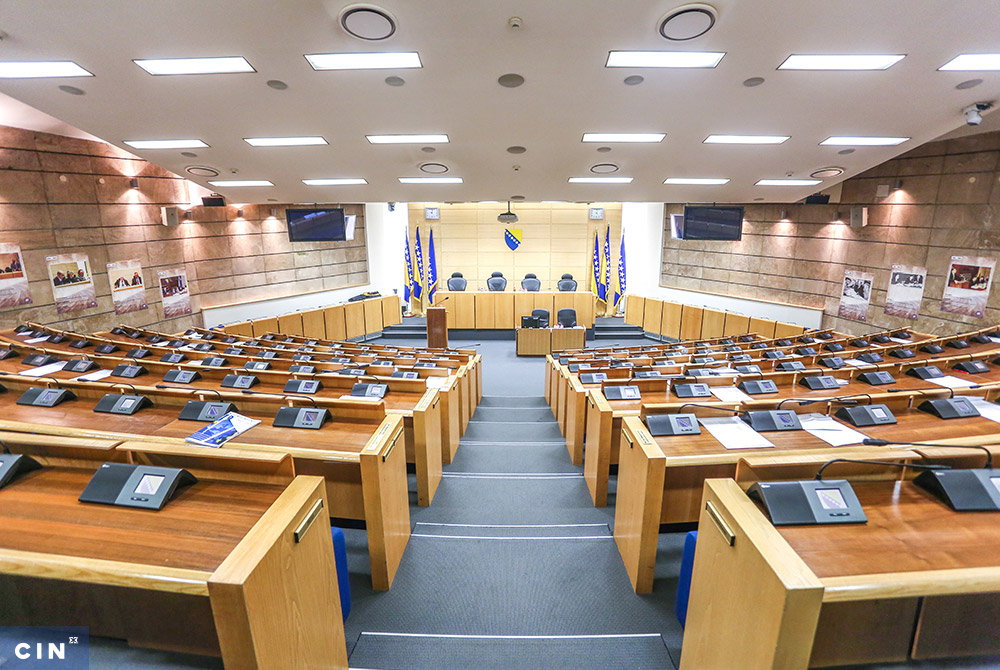 Legislators as Masters of their Fate
Until 2013, CIK had a mandate to establish a conflict of interest and had passed numerous sanctions, including at least three office holders who held incompatible offices in BH Telecom. CIK refused to furnish CIN with more information about these decisions.
That year, the state law on conflict of interest was amended and the competencies were transferred to special commissions. The FBiH commission was never set up.
"My hands are tied – mine and all those people who are pursuing this and want to continue pursuing it," says Došlo. "That law, for better or worse, was good. CIK was in charge and everyone was afraid…"
Meanwhile, the case of Alma Delizaimović, an SDA representative in the Bosnia-Podrinje Cantonal Assembly also raises questions. Her husband Haris is a member of the BH Telecom's Supervisory Board. No one is deliberating her case either.
According to the law, close relatives are also prohibited from public offices that are incompatible with the roles of elected officials. Despite two back to back terms in the Assembly, Delizaimović has yet to read the Law on Conflict of Interest.
"I have really not paid attention to that, believe me," she said.
Even though nearly four years ago, the FBiH government sent draft amendments to the law before the Parliament, it was not discussed during the previous term, when Ganić sat on the legislative bench as well.
"What I figured out from news reports and what I asked around was that currently there was no competent (body)," said Ganić. "Some parliamentary commission is supposed to be appointed with competencies to deal with that."
In the coming period, Ganić and Zaimović, among others might be deciding the fate of the bill. Those two are SDA's candidates from Zenica Doboj Canton. In the last elections, they have won by far the most votes and joined the FBiH Parliament.