A majority of parents in Bosnia and Herzegovina (BiH) favor religion education in public schools, but their support drops on the issue of teaching religion in kindergarten, according to a poll commissioned by the Center for Investigative Reporting in Sarajevo (CIN).
The results of a random poll by an independent polling organization were sought in light of an ongoing dispute in Sarajevo among parents, professionals and officials about offering classes—only in Islam― to kindergartners and paying part of the cost from the Canton of Sarajevo's budget.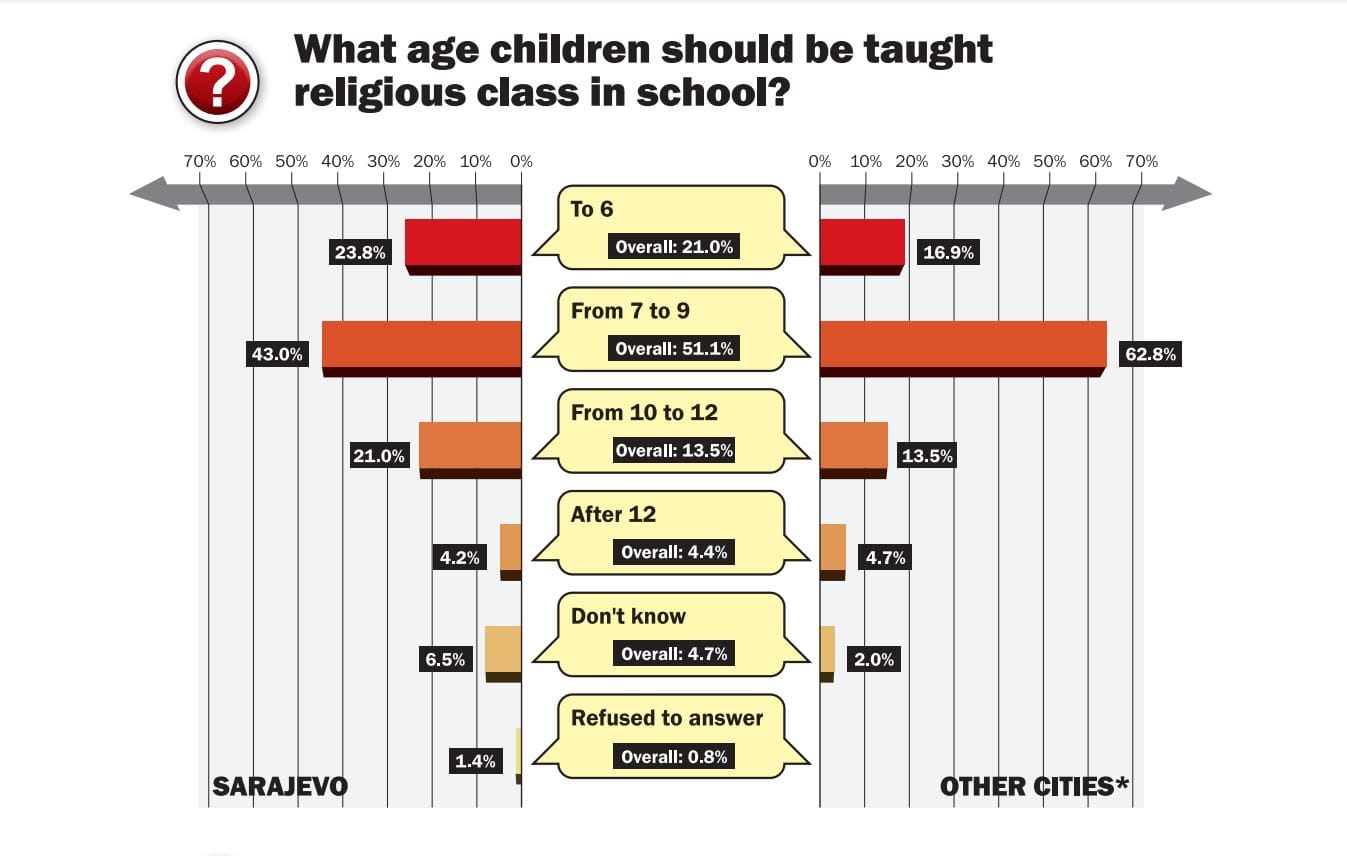 Offering instruction in one religion was not favored by most poll respondents, who said all religions should be taught equally. And two out of three said parents should have an active role in religious classes.
In the kindergartens, a 'silent' survey among only a portion of parents was conducted in January 2008. This survey and the introduction of the classes by the director of Children of Sarajevo – which manages the canton's 24 public kindergartens – prompted protests from parents. It has served as a lightning rod for parents upset about an array of issues concerning kindergartens. They say they are shut out of the decision making process, help pay for amenities and even for fresh fruit, in addition to the 140 KM monthly kindergarten fees, all while being told they should not question the authorities.
Classes Highlight Other Complaints
The classes began, parents say, at the order of Arzija Mahmutović, the director of Children of Sarajevo, who attracted strong criticism from many parents for what they describe as an arrogant manner and unwillingness to be open with them about her agenda. According to the parents and one education official, she conducted a survey of parents which found that 35 percent requested religious instruction in Islam and that she felt bound to offer it. Neither that survey, not a second that parents said was conducted, has been made public.
Mahmutović would not comment to CIN reporters. Her secretary at Children of Sarajevo said only that Mahmutović would not talk to the media and that a written denial of an interview would not come from her office. According to parents, they have been treated in a similar fashion when they have inquired about any issues, including ones other than religious instruction. The only measure of how many children are enrolled in the religion classes, then, comes from the parents, who say that only a few children in any kindergarten are enrolled in the 30-minute weekly sessions. Even if actual participation is low, tensions over the issue remain high.
Mahmutović's decision on kindergarten religious instruction has been backed by the minister of education and science, Safet Kešo.
Kešo dodged interviews for two weeks, offering excuses through his office that ranged from being too busy to illness.
The latest public dimension of the dispute between the parents and the ministry came last week, at a meeting of the Sarajevo Canton commission for human rights and freedoms, when the commission, responding to a letter from parents, asked Keso's office to submit the Children of Sarajevo's financial reports and other documents related to its operation.
The parent complain that the Ministry has published a notice for the reelection of the executive board's members without first creating a commission composed of all interested parties (including parents) as the Ministry is required to by law.
Some Parents Voice Satisfaction
Not all parents are complaining, however, and some send their children to the religious classes. At the Slavuj kindergarten, several parents who had picked up their children on a Thursday affirmed that their children were in kindergarten and all expressed satisfaction with the classes. Most declined to give their names. One said, 'What is it to you journalists….everyone can decide for their child if they want to attend or not.'
At the Višnjik kindergarten the next morning, Muhamed Tabaković said he was very satisfied since his child began religious instruction because his daughter seems to be thinking more and asks a lot of questions. 'I think that this is the point' he said, 'and I believe that because of religious classes my child will learn how to think in that spirit and not about drugs and coffee shops.'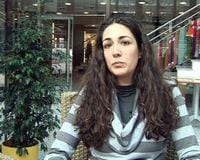 But to the protesting parents, kindergarten religious instruction is just one of the issues they have with the way kindergartens are operated. Vesna Hadžikarić-Mahmutović (no relation to the director) said parents have tried in a number of cases to get answers about the way the kindergartens are conducted, including the institution of lessons on Islam. She said that when her child was old enough to participate in the lessons at Leptirić public kindergarten, she had to ask to be included in the second survey. 'I was told' she said, 'that there was no questionnaire for me.' She said a teacher 'told me I had no right to ask such questions and interfere.' She was eventually allowed to voice her opposition in the survey.
Parents who oppose the instruction said they believe it was offered only to those expected to approve.
Hadžikarić-Mahmutović, one of an informal opposition group of mostly Leptirić parents, said that she and other parents looked into the law on preschool education. She said the law classifies religion as one of seven special programs to be offered to children. However, the survey was offered, said parents, only on religion.
Extra Costs for Parents
Another Leptirić mother, Vesna Vlašić-Jusupović, asked, 'Why would this subject, which had been financed by religious communities until this year, be paid by taxpayers?'
'We gave additional money for a carpet," she said, "for a DVD player; we regularly bring wet napkins, diapers, sheets, we buy fruit.' She said parents also pay for specialized programs in addition to the usual kindergarten fee, but were never asked if they would prefer religion or a specialized program such as dancing. 'This is not right. You are limiting people to religious education exclusively; you are forcing them to decide on only that one program.'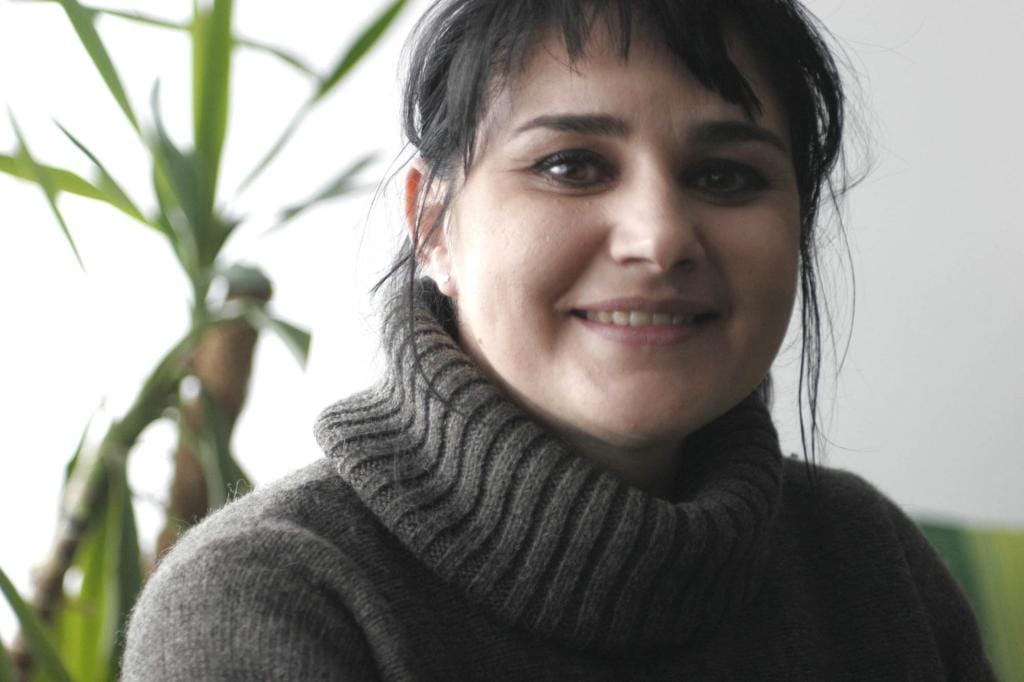 Sanja Žigić Vučak, whose child goes to the Slavuj kindergarten, was harsher. 'This is a textbook case of segregation. It's horrible.' She said: 'My Anja is four and to her fairytales and religion and reality are one and the same.'
She said another issue is that the children who go to the Islam instruction are given candy. 'And, again I have a problem to explain why she cannot go there and get candy," she said. "I have all three ethnic groups represented in my family. I was here during the war. I'm still here after the war, but now I've started thinking about leaving.'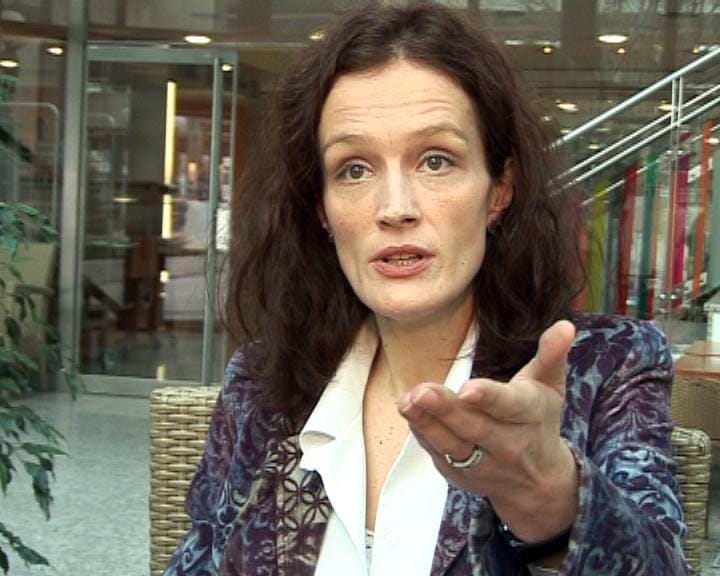 Another parent, Helena Mandić, whose daughter also attends Leptirić kindergarten, said she heard that the poll was only of Muslims, 'which I find very curious as to how they decided who to ask…' CIN was not able to determine how the school poll was conducted because kindergarten authorities have not released that information.
Mandić said parents have bought fruit, which the kindergarten does not supply, various educational materials and financed some minor repairs. 'Then, all of a sudden, they introduce religion classes which are financed from the budget starting this year…I'm curious what the priority is when it comes to finances. Do we want our children to eat healthy….or to raise them in a religious spirit?'
Hadžikarić-Mahmutović said a 'transparent poll needs to be conducted among all parents at the beginning of each academic year. The poll should place all possible programs…and allow parents to choose…this is not a matter of our preferences as a group, it is about transparency, about being able to choose and handling this issue in a systematic way.'
Santa Claus Dispute
Another complaint from parents was that Mahmutović banned from kindergartens any celebrations focusing on the New Year and Santa Claus, at about the time Canton Sarajevo began paying some of the cost for Islam instruction.
Irma Arnautovic-Vukičević, whose child goes to the Mašnica kindergarten, said parents 'have given up our demands for Santa Claus in the kindergarten because we didn't want to hurt our teachers.'
Sretko Žmukić, an adviser in the Sarajevo Canton Ministry of Education and Science, agreed to an interview with CIN reporters. 'I must say that about 35 percent of students or children in preschool facilities have opted to take this class' he said. He said the schools had the obligation to offer instruction in all religions but that only Muslim parents expressed interest. However, he said, 'based on my 37 years of experience in education of young people' it would be best if religious instruction took place at religious institutions 'because the network of religious facilities is so intricate.'
Other Religious Groups Weigh In
Officials of other religions either were not interested in religious instruction at that age, or felt that it was impractical, given the small number of children of their faiths in public kindergartens.
Don Ante Pavlović, a member of the BiH Bishopric Conference's commission for religious upbringing in public schools, said the Catholic Church has religious instruction in kindergartens operated by the church. 'We haven't introduced a systematic religious program in preschool public institutions. We are not yet ready and we're working on it at the moment.'
Monsignor Petar Jukić, the head of the Catholic catechism office, said the church had been contacted by the Children of Sarajevo and that there is no doubt that the church would like to introduce religious instructions in the kindergartens, but there are difficulties in gathering all the children in one place. 'We cannot ask all children to gather one day in one kindergarten where we would present religious education' he said.
The Metropolitan of the Orthodox Church in Sarajevo declined comment, but sent a statement that read, in part, 'preschool children do not need religious instruction in preschool establishments, because children of that age benefit sufficiently from religious upbringing in the family…' The statement, signed by Metropolitan Nikolaj of Dabro-Bosnia said, however, that it was necessary to extend religious classes that are currently taught in elementary schools from once to twice a week.
The president of the Sarajevo Jewish Community, Boris Kozemjakin, said the Jewish community also had few children in kindergarten. But, he said, 'I think it is not fair to taxpayers, whose children have no opportunity to attend religious classes of their own faith … our money, not just that of taxpaying Jews but also of other religious communities, is spent on financing…religious education for children of the Muslim faith.'
The simmering resentment of parents of all religions led CIN to try to understand the situation and to explain all sides of the issue.
That led to the CIN poll, to test Mahmutović's contention that a majority of parents polled asked for the instruction.
Some Selected Poll Results
The CIN-commissioned poll, which posed questions to 500 parents of children between the ages of three and twelve, found 66 percent of the parents in BiH and 63.6 percent in Sarajevo supported some religious education in schools, even though only 8.3 percent said they themselves had religious instruction as children. However, support dropped off markedly for instruction up to age six (21 percent).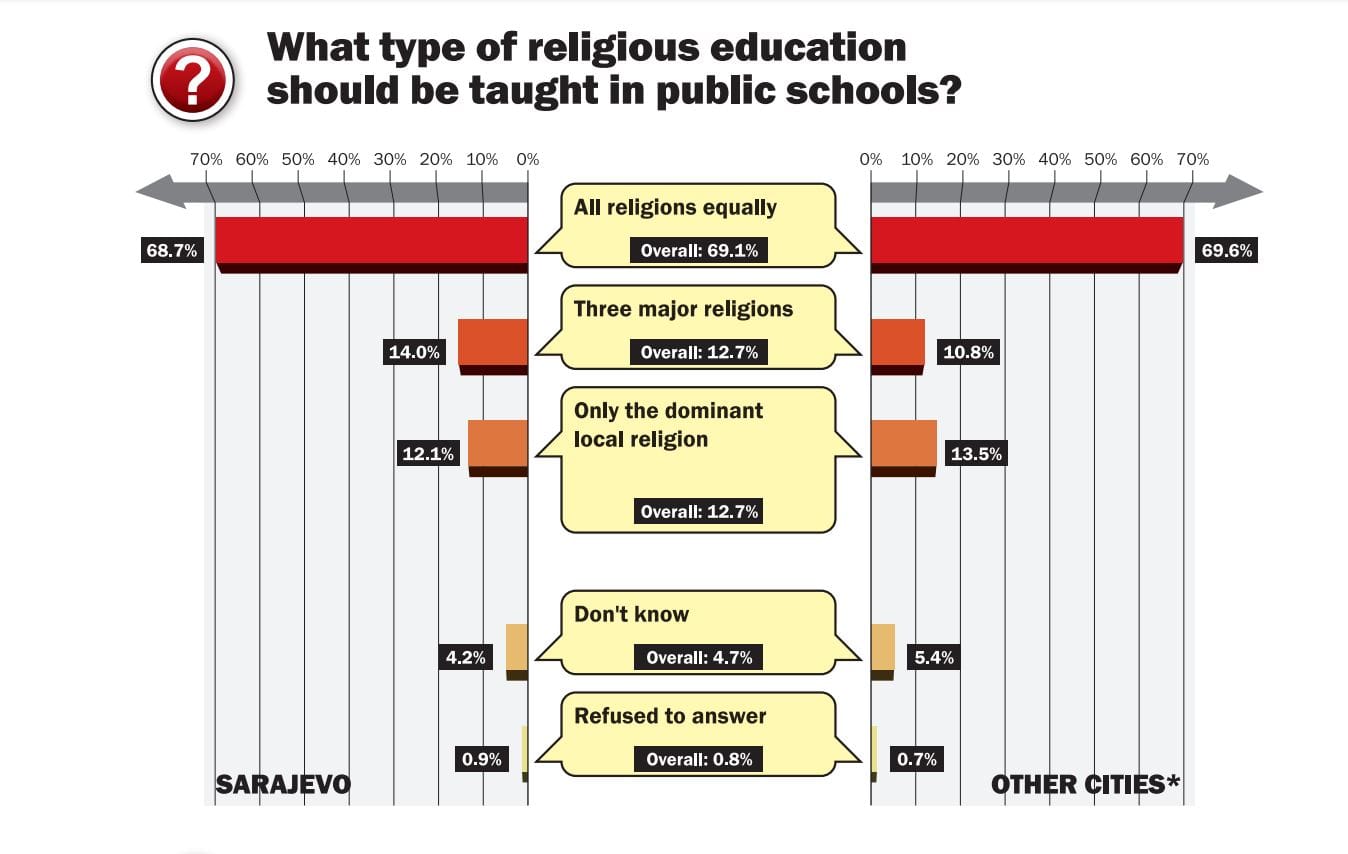 Some of these figures are easily explained. Most of the parents in the sample grew up when religion was not an option in public schools. At present, religious instruction is familiar to parents of public school children, although before the Sarajevo kindergartens began holding classes it had not been offered until the first grade in the Federation of BiH and the second grade in Republika Srpska.
What is difficult to explain, according to researchers, is the response of those who said they generally favored religious instruction at ages older than kindergarten but supported the Sarajevo decision, more markedly outside Sarajevo than in the canton itself. Introduction of religion in kindergartens was supported by 36.4 percent parents in Sarajevo, and 45.3 percent of parents in eight other BiH cities.
The CIN poll showed an overwhelming majority were for strictly voluntary religious instruction.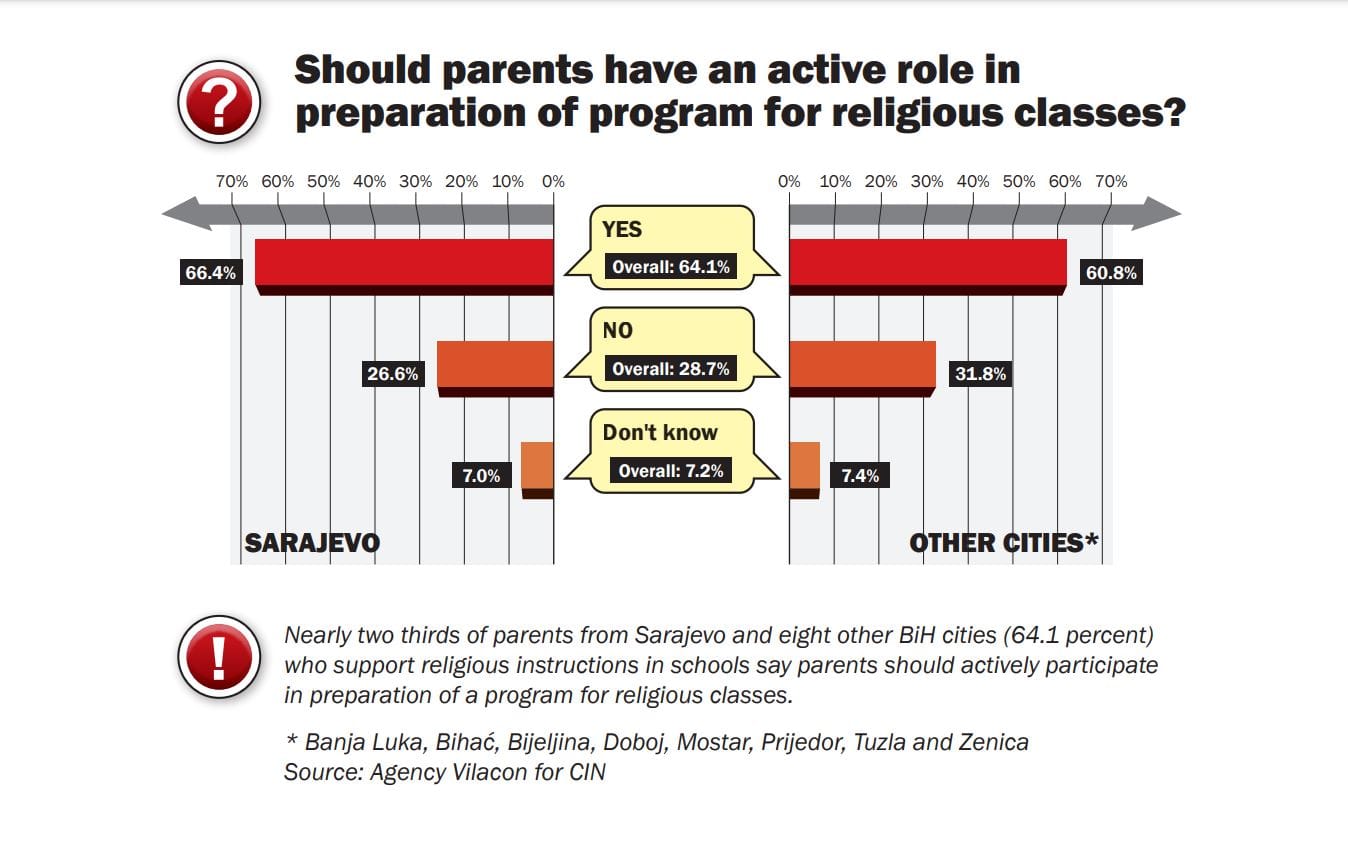 Mahmutović's decision was based, according to parents, on her interpretation of the BiH Law on Freedom of Religion. That law allows religious instruction, but many think Mahmutović has interpreted the law to require religious education at the request of parents. However, the law stipulates freedom of religion and Mahmutović has not, according to parents, offered any polling of parents of other religions and no classes in other religions are being taught.
Her interpretation is not shared by Ivo Komšić, an MA in the Sarajevo Canton's Assembly. He calls the classes unconstitutional. He said that the constitution forbids government bodies to interfere in the affairs of religion and that conversely religions should not interfere in the affairs of government bodies.
This is just one area of dispute.
Jasna Bajraktarević, a professor of psychology, a Serb married to a Muslim and the mother of two children in the Leptirić kindergarten, finds instruction at such an early age contrary to what she said her profession teaches about the ability of children younger than seven to understand abstract principles, including children like Anja Vučak.
Regarding religion, she said, 'If you have come to accept it by a decree, then it becomes formal, strict and artificial.' She said teaching religion too early can cause children to confuse fantasy and reality.
Her stance was echoed by Dževad Hodžić, an assistant professor at the School of Islamic Sciences, where he teaches philosophy, ethics and Islamic ethics and is the editor of Muallim, a Muslim education magazine.
Hodžić said, 'I generally think that preschool age is, so to say, inadequate for conducting religious classes. First, because I think that preschool children should primarily be allowed to play and grow and develop in an emotionally and psychologically relaxed atmosphere. On the other hand, even if it were justifiable, I'm afraid we do not have teachers that are adequately trained, educated and prepared.'
The Scene in Pale
Although reporters from CIN were not allowed to visit Sarajevo's public kindergartens, they were welcomed in Pale Primary School, where religious classes in both Islam and Orthodox Christianity are taught.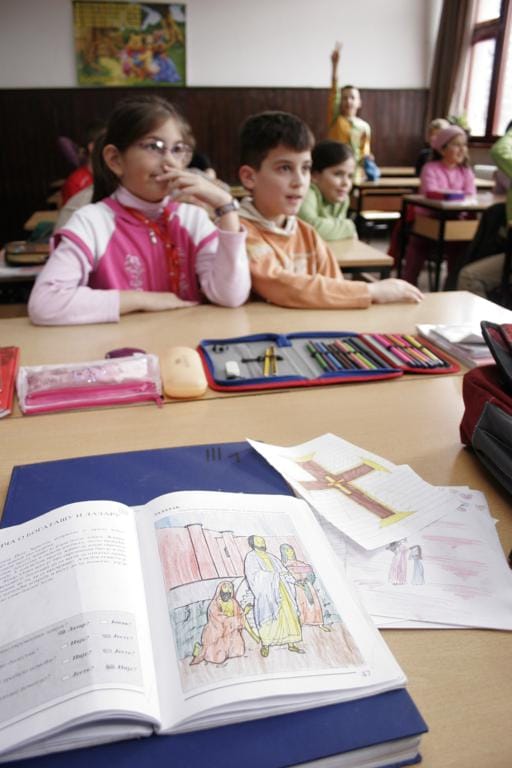 >
Željko Forca, the principal there, said, 'We are bound by law to allow the freedom of religion for members of all denominations.' Religious instructors, he said, whether they are staff members of the school or visiting instructors, such as Hajrudin Ćuprija of the Islamic Community, are paid by the schools, which also provide the necessary materials and classroom space.
Ćuprija, who teaches two students, one in the eighth grade and one in the ninth, said he teaches once a week and that instruction 'provides a comprehensive insight into religion, not just Islam but other religions as well. It teaches about tolerance, Allah, how one should behave in a proper manner, treat their neighbors, parents and also about the religion.'
Another religious instructor in the school, Aleksandra Srdanović, who teaches children from Orthodox Christian families, said, 'I disagree that it is too early to have religious instruction in kindergarten, since there is nothing bad about it.'
A Look at the Options
Asim Mujkić, a professor of ethics and philosophy at the School of Political Sciences in Sarajevo, said kindergartens should be off limits to religious education.
'The problem is that someone wants to take hold of a public institution and start dominating it in order to create, new, so to say, indoctrinated generations…I must say that the same mistake was made…with Marxism you know, some sort of indoctrination.'
He said that the worst aspect of the teaching is that 'such things can be highly traumatic and impact the further development of the child. A child at the earliest age, that is, a child whose process of socialization has just started is made to feel different, rejected….'
Bajraktarević, the psychology professor, put it this way: 'I simply see it as a case of absolute segregation and I don't want to have to explain to [my children] why they are divided in the class and what it is that makes some different from the others.'
Žmukić, the adviser in the ministry, said there is no other choice. He said he thinks that the Law on Freedom of Religion was not well drafted, but that the Canton must support the law.
And Komšić had this prediction about trying to iron out the issue in the Sarajevo Canton Assembly:
'I think that it would lead to a fiery discussion, but I'm not an optimist and I don't think that the Cantonal Assembly would come up with decisions which would be different from what can be seen on the ground. Because nationalistic parties are dominating, or have the majority in the Cantonal Assembly and they are championing this issue. The religious communities are behind nationalist parties in BiH and that stance has been around since the 90s when they were created. Nothing has significantly changed since then.'