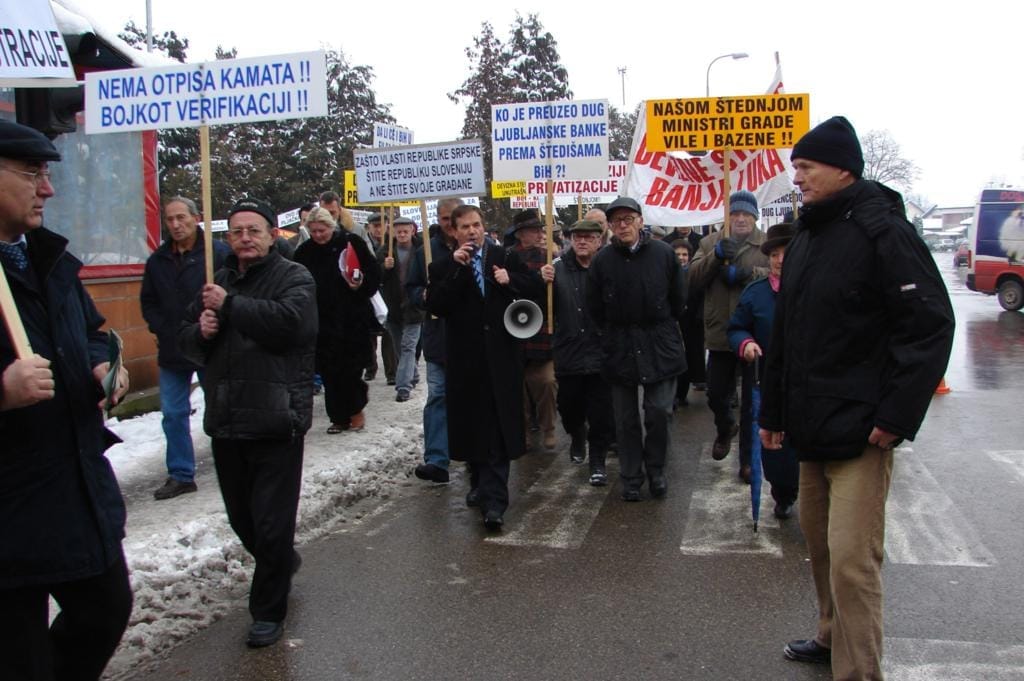 Mustafa Suljagić saved nearly 270,000 KM in 20 years of working across Europe as a mailman, construction worker and handyman. He has spent almost the same time trying to get back his money deposited with a BiH bank in a foreign currency account, the only stable savings vehicle available.
Now 73, Suljagić has been diagnosed with a brain tumor. 'If they hadn't taken away everything I had and I hadn't had all this stress, maybe I wouldn't have fallen ill' said Suljagić, whose appeal to win back his savings before the Human Rights Court in Strasbourg.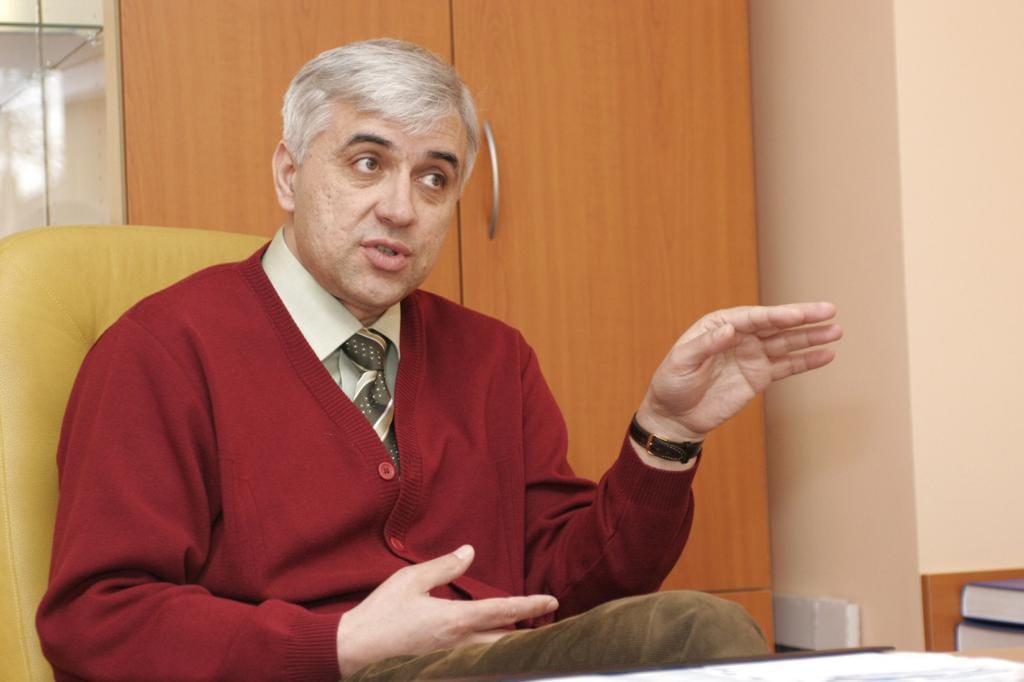 The hopes of many more depositors ride on his case. Like him they saved money and put it away in banks before the war and then never saw it again. Suljagić would like his savings to go toward apartments for his three children. He could use the money for medical bills too.
Frustrated by his inability to get at his savings, Suljagić wrote an appeal in 2002 and submitted it to the Strasbourg court demanding his hard-earned money back or at least some fair compensation for it. His son, in law school at the time, helped him.
He and his wife Vezira borrowed to send the kids to school and have mostly lived off the modest pension he receives from Slovenia where he worked as a mailman. He would say only that his pension was a humble one because he did not work there long.
When Strasbourg accepted his case three years ago, he chose Emir Suljagić, a distant cousin, to represent him. The court is now deciding whether Suljagić and other savers are victims or whether Bosnia and Herzegovina (BiH) has made reasonable enough efforts to compensate their loss.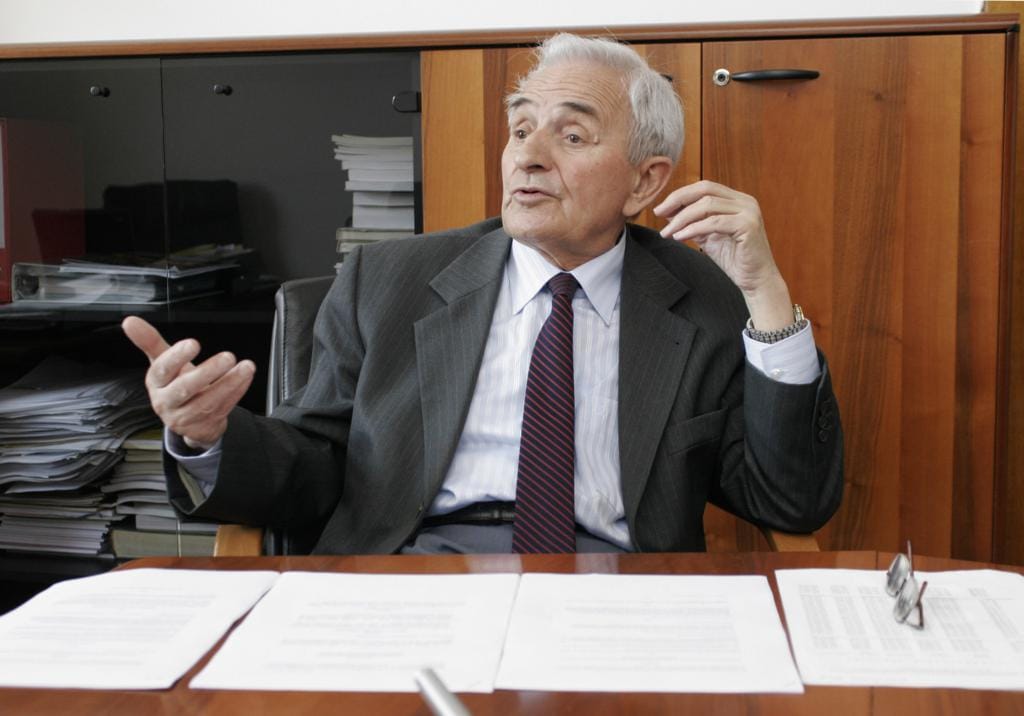 Jure Pelivan, a former top BiH government official and Central Bank official, scoffs at that idea.
'Saying the state made reasonable attempts is far from the truth' he said. 'The citizens here have been deceived, conned. They spent their lifetime's saving.' Some politicians, he said, 'even spoke openly in the state parliament that the depositors won't get anything and that their savings have been consumed by the war.'
The Association for the Recovery of Old Foreign Currency Savings in BiH has submitted 13,438 cases similar to Suljagić's – whose suit the Court likely will use as a model for solving the others.
The Banja Luka association's president, Svetozar Nišić, said they were astonished when the BiH Constitutional Court decided that a 2006 savings repayment law was in accordance with the BiH Constitution. 'This could pass at the Constitutional Court but it will not pass at the court in Strasbourg' he said.
The Contentious Law
The BiH Law stipulated that depositors be compensated partly in cash and for the bulk of their savings in bonds in annual installments by the end of 2016 at the latest. The annual interest rate stipulated by the law amounts to 0.5 percent for the period between January 1992 and when the law was passed in April 2006. From that time until the payments are made, the annual interest rate was set at 2.5 percent.
Suljagić noted before the Strasbourg court that the state places 'too big a burden on the depositors as opposed to the collective interest they purport to defend' because of that low interest rate. Croatia, for example, he said, paid off depositors' debt back in 1996 with cash at a 5 percent annual interest rate, regardless of whether they were Croatian citizens or not.
The BiH law also does not make provisions for exemptions like 'severely ill individuals who need cash for medical bills' he said.
Besides the fact that Mustafa Suljagić has no time to lose, he distrusts state bonds. He said he was already played once back in the 1960s when Yugoslavia sold him bonds that lost their value after a few years.
While the Federation of BiH has yet to start printing bonds, they have been around since 2008 in the other administrative half of the state the Republika Srpska (RS). They fetch 75 percent of their face value at the stock exchange, according to Strasbourg Court documents. Nišić said that most RS depositors are waiting for Strasbourg to rule before going for bonds.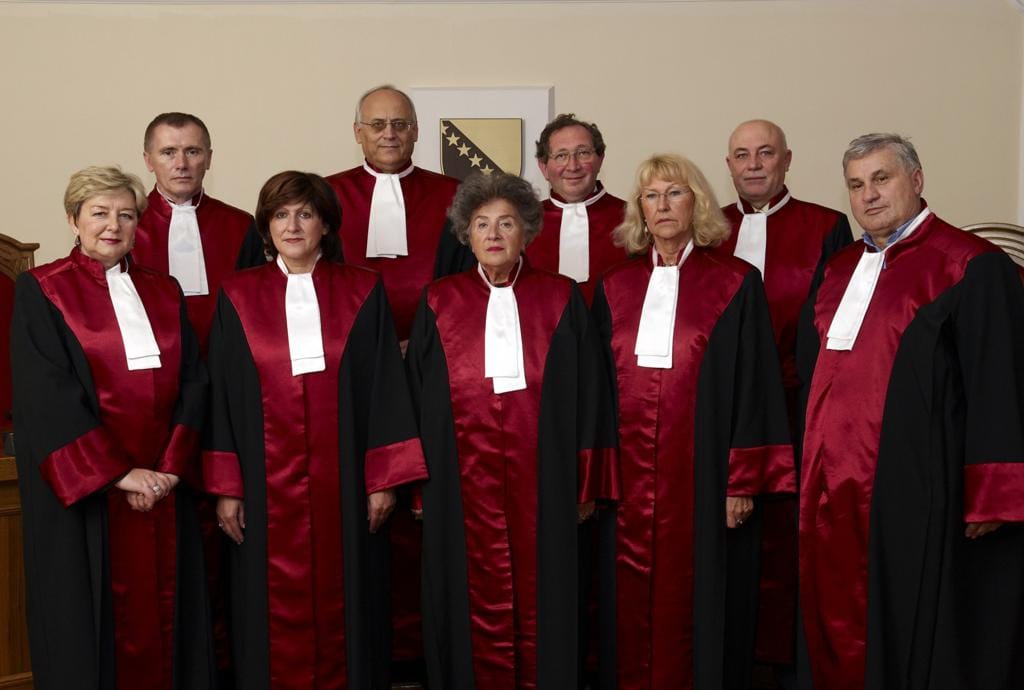 The BiH Constitutional Court concluded that the state interfered with savings account holder's right to property, but that this interference was justified, The court said that paying back cash for the full amount—estimated at about 2.5 billion KM – was too big a financial burden for the state.
The Strasbourg court will decide whether to uphold that finding. Nišić is convinced the burden would be manageable since savers would accept repayment in installments at a fair interest rate or even an arrangement such as credit to pay off utility bills and other obligations to the state.
Looking for justice in Strasbourg
BiH has not compensated savers for a long time and it has effectively denied them access to ordinary courts as well.
Amila Omersoftić, president of a Sarajevo group, the Association to Protect Foreign Currency Savors, decided to challenge the status quo and on behalf of depositor Azemina Ćumurija went to the BiH Constitutional Court. The crux of their case was that the judges' ruling on savings legislation should be disqualified.
But the effort was in vain. The Court last fall rejected the appeal and held firm to its assessment that the depositors' law is fair to savers and in accord with the Constitution.
Omersoftić and Ćumurija now are in the same position as all depositors seeking their lost nest eggs: waiting for a decision from the Strasbourg court about Suljagić.