Zlatko Lagumdžija, Bosnia and Herzegovina"s (BiH) minister of foreign affairs, and his wife, Amina, have increased their assets by one more property in downtown Sarajevo this year.
In May, they bought 193 square meters of office space in Skenderpaša Street and three enclosed parking spaces. They paid 536,000 KM. Land records show Amina Lagumdžija and her father Fahrudin Radonja, a retired electrical engineer, as owners.
The total value of the Lagumdžijas assets is more than 2 million KM currently. According to asset cards he filed for ministerial and parliamentarian posts, the couple has made more than half this money since 2002. That year he reported assets worth nearly 860,000 KM.
Upon taking office politicians—and their family members—are required to declare their income and property on an asset card the Central Electoral Commission keeps. According to BiH Electoral Law, the politicians are required to enter information, but there are no sanctions for putting down inaccurate data.
Even though he presented information on his assets and income in detail, Lagumdžija has failed to report some of property or its real value and origin over the past seven years.
For example, he did not report a flat in Sarajevo downtown that his wife bought for 145,000 KM in September 2006. Also, he reported inheriting an estate in the elite Sarajevo suburb of Poljine, even though he bought it together with his father-in-law. Lagumdžija did not also enter the accurate amount of how much he paid for construction of a summer house in Poljine and landscaping.
Reporters from the Center for Investigative Reporting in Sarajevo (CIN) have analyzed bills of sales, land documents, asset statements and other information about the minister and his family's revenue, including reported loans and credits. Lagumdžija provided additional explanation in several interviews for CIN.
An Inheritance for Sale
In 2002, Lagumdžija reported: an apartment on Ćemaluša Street – worth 280,000 KM; an apartment in Dubrovnik worth 200,000 KM; and a summer house in the Sarajevo suburb of Hotonj worth 40,000 KM, plus close to 340,000 KM in savings.
He wrote that he inherited the property in Dubrovnik and Hotonj from his parents. Land records show that he shares with his sister Sanja Hadžić ownership of the apartment and the summer house, but the minister told CIN he is the only owner following an arrangement. He reconstructed the Dubrovnik apartment last year by adding 30 square meters to the existing 40 in which he invested 90,000 KM from a bank loan, he said.
Lagumdžija got the ownership rights to a 149 square-meter apartment on Ćemaluša Street in 1999 from the Sarajevo School of Economy where is a professor. He said the school gave him an 80,000 KM grant to renovate the apartment and he then bought the property rights for 10,000 KM.
Three years later, Lagumdžija bought an apartment in Alipašina Street for 383,200 KM where he moved with his wife and children, while he went on to rent the apartment from the school. According to his asset cards, Lagumdžija receives 3,000 KM from the rent.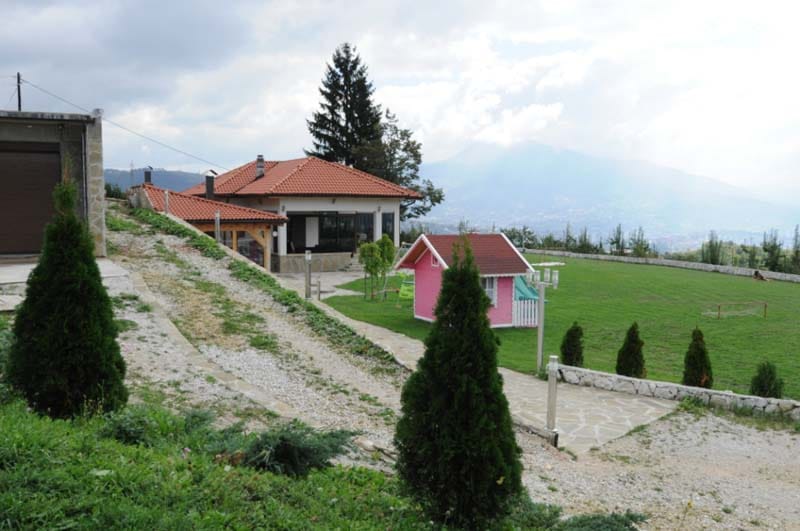 In 2003, he bought with his father-in-law 6,000 square meters of land and a decrepit building in Poljine for 90,000 KM, and put up a summer house for an additional investment, he hold CIN, of 240, 000 KM.
However, in two asset cards he stated that he had inherited the Poljine estate from his parents, while reckoning its value at 180,000 KM.
Lagumdžija explained that he reported the estate as inheritance because he bought it with 40,000 KM he got from sale of his inherited Hotonj weekend house.
He said that he had no obligation to report his property at Poljine, adding that asset cards are nonsense: "Complete nonsense. Someone fills out a flat, another (fills out) something else, yet another (fills out) nothing. At the moment I took a stab at that number."
Land documents at the Municipal Court in Sarajevo and the bills of sale show that he bought the apartment in the Alipašina Street and the Poljine estate, with his father-in-law who transferred his share to his daughter Amina in April 2009.
Lagumdžija explained that he received a 200,000 KM loan from his father-in-law in 2003. On the Poljine estate he spent 50,000 KM. He said that the remaining 150,000 KM was a down-payment for a loan with which they bought the Alipašina flat, and when it was paid off, the father-in-law transferred share to his daughter Amina.
An Unreported Apartment of his Wife
Lagumdžija told CIN that his wife's income is too small for any bigger investment. According to his asset cards and her firms' financial statements, she earned on average 600 KM a month between 2001 and 2009.
Amina Lagumdžija owns the firm Ars-Creativa, while with her sister Lamija Ćeremida shares ownership of M.P.M. Plus. The financial statements of both firms show that they dabble in marketing and that they have accumulated combined losses of almost 50,000 KM over the past three years.
Still, his wife bought a 145,000 KM apartment in 2006 that the minister failed to report on his 2010 and 2012 asset cards. The 56-square-meter apartment is located in Skenderija, in the same building as the business premises he bought this year.
Lagumdžija said that he did not report his wife's apartment because she took a loan of 90,000 KM from Ars-Creativa, and put it with 75,000 KM she got from a bank to buy the place. Since the loan has not been returned to Ars-Creativa, Lagumdžija said that he considers the apartment to be mortgaged to the firm until his wife has paid back the full amount. So far, she has paid back half.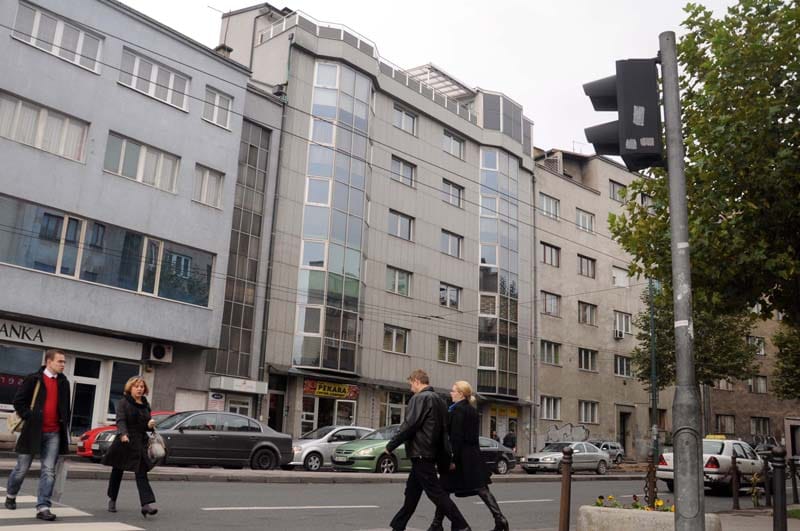 The property is registered in the land records under the personal ownership of Amina Lagumdžija, with no notification that the apartment was mortgaged.
In May 2012, Amina sold her apartment for 166,000 KM she used to buy business premises in the same building, said Lagumdžija. Those were registered in hers and her father's name. Lagumdžija helped with some money from the two loans worth 266,000 KM he took out for this purpose. Lagumdžija said that his father-in-law was going to return him the money for those loans and move to Skenderpaša Street after selling the apartment where he has been living.
Renovation of the business premises into two flats has been ongoing. One has 100 square meters, and the other 70. Amina is the owner of a smaller apartment, worth 213,000 KM, and three parking lots in the enclosed building's yard.
Living on Tenure Income
Even though in the past 1 and a half years he has alternated between the offices of the foreign affairs minister and a member of the state parliament, the bulk of Lagumdžija's revenue comes from professorship, intellectual property fees and authorship rights, as well as from the renting apartments. During this time Lagumdžija took out seven bank loans totaling 779,000 KM. Of these, two worth 266,000 KM are yet to be paid.
He told CIN that his annual revenue jumped from 82,000 KM in 2001 to 173,000 KM in 2011.
During this time he has mainly worked as a tenured professor at the School of Economics and a visiting professor at the School of Electrotechnical Engineering in Sarajevo. He took a leave of absence between March 2001 and the end of 2002—during a stint as a foreign affairs minister—and again in March 2012 when he took the office of minister for the second time.
Meanwhile, he was a member of the state parliament, but has kept no income from this profession. He said that the monthly fee paid for attending Parliamentary sessions and the difference between a tenured salary and a salary as a member of parliament—totalling 80,000KM—he donates to charity.
According to a report from the BiH Finance Ministry, Lagumdžija has received around 4,900 KM a month during six months of 2012 as the minister of foreign affairs. Since 2004, he's been collecting 36,000 KM a year from renting the Ćemaluša apartment.
The biggest proportion of his income next to tenure is from wages earned as an independent contractor and intellectual property fees and consultancy fees at the School of Economy.
The management of the School of Economy refused CIN's request for the break down of Lagumdžija's additional income claiming that information was confidential.
The asset cards on the property of Lagumdžija and other Bosnian politicians can be found at the web page www.izaberi.ba.