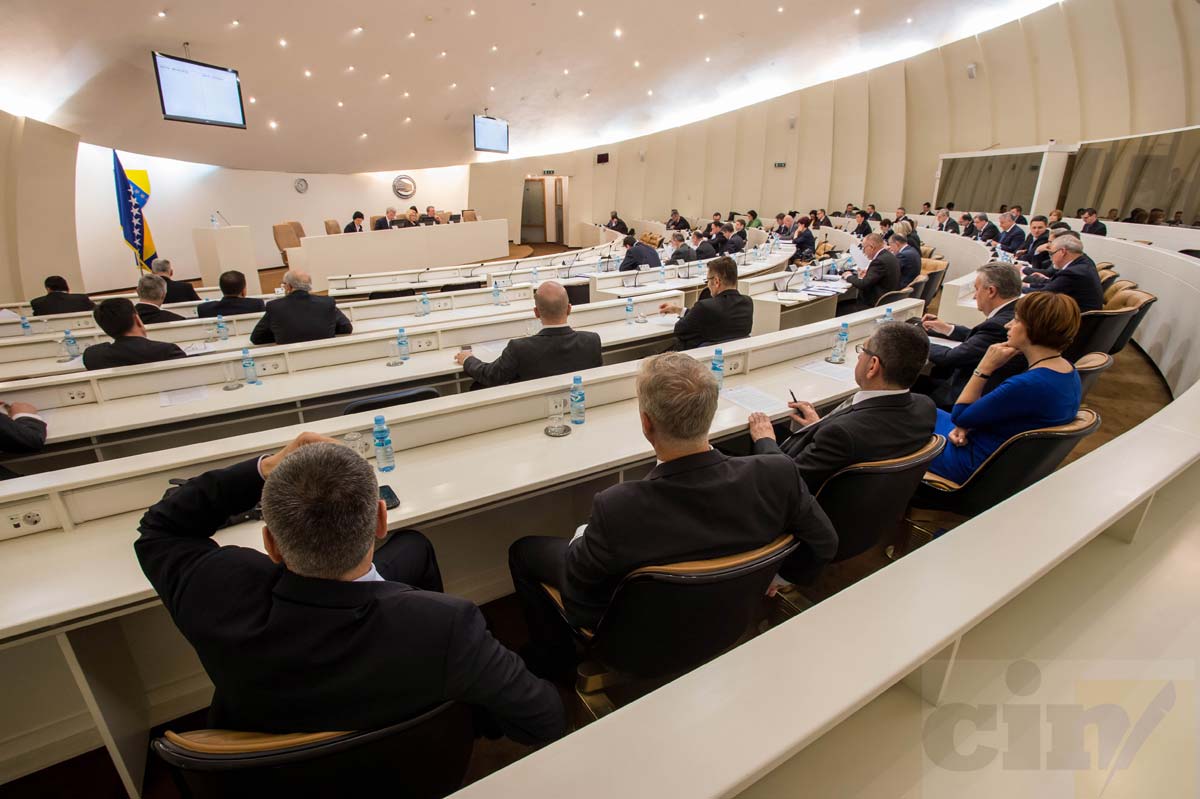 Some civil servants in Bosnia and Herzegovina (BiH) are granting favors to criminals. Some do it occasionally for cash and others are on the payroll to provide services according to 2014 Report on the State of Security in BiH.
The report reveals how some criminals bribe officeholders and legislators to be ahead of the game—to hide from prosecution in another country by taking advantage of dual citizenship, for example. Or hide or tamper with evidence or at least to secure a minimal sentence for themselves.
There are cases involving officers of law enforcement agencies colluding with criminals to extort money from persons who are to be the subjects of future investigations. In these cases, the identity of a corrupt official is known only to the person who is directly collaborating with him.
According to the records collected by The Center for Investigative Reporting in Sarajevo (CIN), even when the identity of an officer suspected of abuse of office has been revealed, he or she will not duly get fired. The current laws about civil service allow for termination of labor contract only when a government employee is sentenced to six or more months in prison. The lesser sentence leaves them at work and some even get ahead in career.
Director of the non-governmental organization "The Center for Security Studies" Denis Hadžović said that the problem is that the current laws and agencies' rulebooks allow the officers under the investigation to continue working. "They are precisely using this possibility to do their job unhindered when the investigation takes too long." He said that those employees are only called before disciplinary tribunals.
Forty-one member of the Indirect Taxation Authority in BiH has been arrested in the past four police operations on suspicions of abuse of office.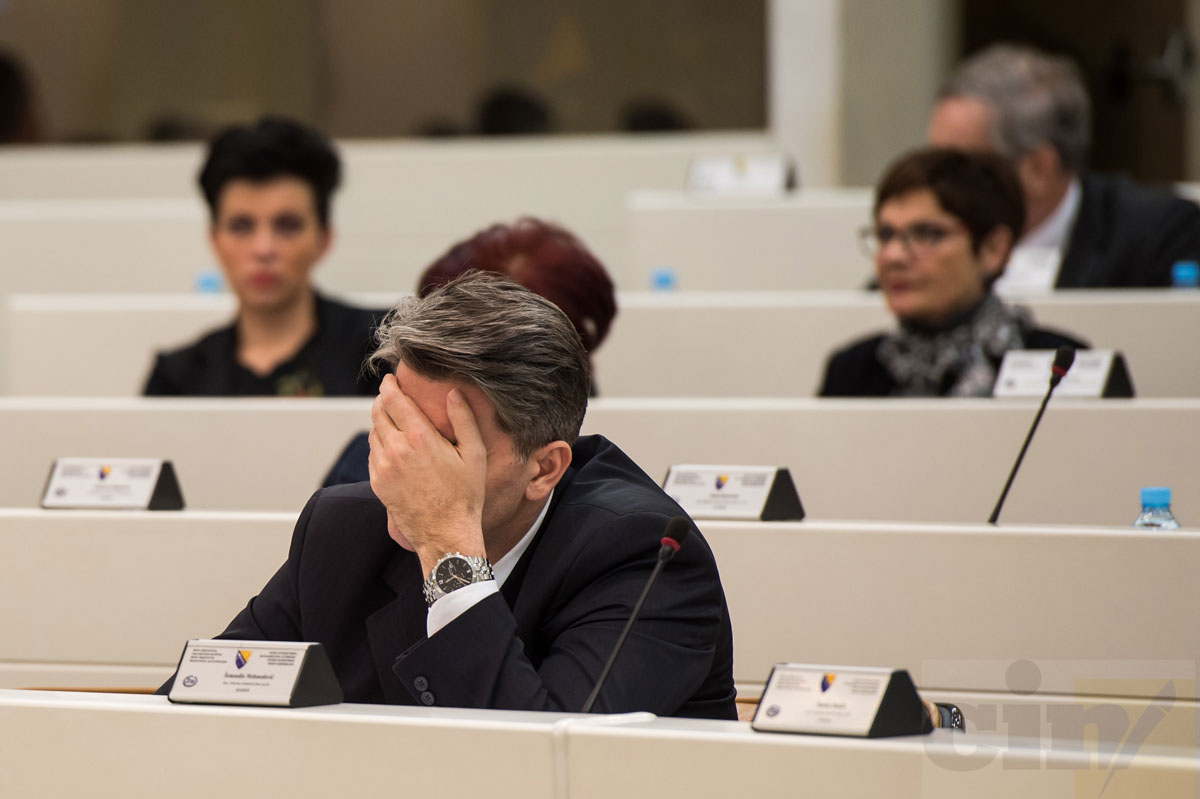 Šemsudin Mehmedović, an MP in the BiH Parliament, says that the origin of assets politicians' assets needs to be investigated. (Photo: CIN)
The Authority officials wrote to CIN that their employees who were in custody or under some other restrictions have been suspended. However, having been released from custody or after lifting a restriction, the reasons for suspension would end and they would be returned to work. The Authority officials say that they asked the BiH Prosecutor's Office for evidence against their employees, but they were refused with an explanation that an investigation was ongoing.
The Authority officials say that after receiving a tip about alleged violations, the internal affairs department investigates it and if there's evidence launches disciplinary proceedings. During 2014, they had conducted 115 disciplinary proceedings for serious and light violations of official duty. This year the Authority conducted 28 disciplinary proceedings. Depending on the level of responsibility the following disciplinary measures can be handed out: a termination of contract; a fine; a written or an oral reprimand. So far, four officers have lost their jobs after their corruption acts have been proven in the court of law.
The Authority officials say that they passed an Integrity Plan at the end of last year in which they had identified high risk jurisdictions susceptible to bribery and established preventive measure to be taken in order to prevent or decrease corruption. All the Authority's employees are obliged to stick to the plan's guidelines.
Hadžović said that all government agencies need to adopt an integrity plan. He said that "hiring, promotion in the organization and public procurement" are hotspots for corruption in any agency.
The Report will be on the BiH Parliament's agenda at a session scheduled for August 27 of this year. MP Šemsudin Mehmedović who is also a member of the Joint Commission for BiH Defense and Security, said that politicians are also involved in organized crime. "Serious organized crime in principle goes along with political support of some political parties," said Mehmedović. He added that little is being done to address this.
The Report said that BiH still lacks efficient institutions, has highly corrupted state structure and bad socio-economic situation. This might prove to be a breeding ground for new criminal groups, as well as for strengthening and growth of the existing ones in the years to come. With their money and connections they might become an ever increasing strategic threat to the security of the country and its citizens.