The property of eight leaders of the most influential political parties in Bosnia and Herzegovina (BiH) is worth around 7.5 million KM.
The leader of the Alliance of Independent Social Democrats (SNSD) Milorad Dodik and his wife Snježana own the most valuable property of all, worth nearly 3 million KM. Of the seven Željko Komšić of Democratic Front Party (DF), owns the least: 200,000 KM worth of a house and a summer house his wife Sabina owns with her brother.
These are some of the findings of a 9-month long investigation by the Center for Investigative Reporting in Sarajevo (CIN) that resulted in a database of "Politicians' Assets". The database features profiles of 160 politicians with data on their: real estate, savings, vehicles, income, loans, court proceedings, and other relevant information.
The records on property and financial obligations of leaders of the eight most influential parties are visualized separately. These are: Mladen Bosić (Serb Democratic Party – SDS), Dragan Čović (Croatian Democratic Union BiH – HDZ BiH), Milorad Dodik (SNSD), Bakir Izetbegović (vice-president of the Party of Democratic Action – SDA), Željko Komšić (Democratic Front – DF), Zlatko Lagumdžija (Social Democratic Party in BiH – SDP BiH), Fahrudin Radončić(Alliance for Better Future – SBB) and Martin Raguž (Croatian Democratic Union 1990 – HDZ 1990).
All of them are the candidates for executive and legislative branch offices in the general elections taking place in BiH on Oct. 12. Hence, they submitted this year's asset cards with the Central Election Commission in BiH (CIK) in which they entered information about: income during the current year; real estate; savings; vehicles; loans and other income or obligations. CIN reporters looked into this year's cards as well, then copied their content and made it available to readers within the Politicians' Assets database.
Among the major party leaders only Zlatko Lagumdžija and Dragan Čović did not estimate the values of their property, that is, their companies and vehicles. The value of Lagumdžija's real property was established based on CIN's investigation from 2012 and bills of sale. The value of all Čović's property holdings is not known because neither the HDZ leader nor other party officers offered more information to CIN despite repeated requests and pleads.
After Dodik, Lagumdžija owns the most valuable properties together with his wife – two apartments, an estate and a summer house, with office space in Sarajevo and an apartment in Dubrovnik, totaling 1.8 million KM. SBB leader Fahrudin Radončić declared a house in Sarajevo and another house on an estate in Donja Vogošća to be worth 800,000 KM.
Bakir Izetbegović and his wife Sebije own property worth nearly 600,000 KM. However, he is the only party leader who omitted some property holdings, according to the CIN investigation. In a 2014 asset card, he did not report the assets in Poljine near Sarajevo. Together with Sebija he owns a half of 250,000 KM-worth of an estate, while the other half owns Ševkija Okerić, director of SERDA Development Agency.
Accordnig to a 2010 asset card, just one of Čović's house, the one in Mostar, is worth 500,000 KM. Also, the HDZ leader has another estate and a house in Široki Brijeg, while his wife Bernadica owns an office in Mostar. The leader of HDZ 1990 Martin Raguž owns property with his wife Marina worth 430,000 KM.
Mladen Bosić, together with his daughter and wife, has property holdings worth 275,000 KM in BiH and Serbia, while the assets of Komšić and his wife Sabina are worth 200,000 KM.
All eight leaders have received salaries from the budget during the past year, whether as deputies in legislative or as office holders in the executive bodies. SDS leader earned the biggest monthly salary of (6,497 KM) in the BiH Parliament's House of Representatives. Čović earned monthly 5,835 KM in the BiH Parliament's House of Peoples, while Martin Raguž netted 4,772 KM in the same body. Izetbegović and Komšić earned 5,599 and 5,287 KM a month respectively in the BiH Presidency.
Fahrudin Radončić was the state minister of security until this March and during the last year he earned 4,866 KM a month. He told CIN reporters, he donated his salary to three police unions. The current head of BiH diplomacy Lagumdžija earns a ministerial salary of 4,782 KM.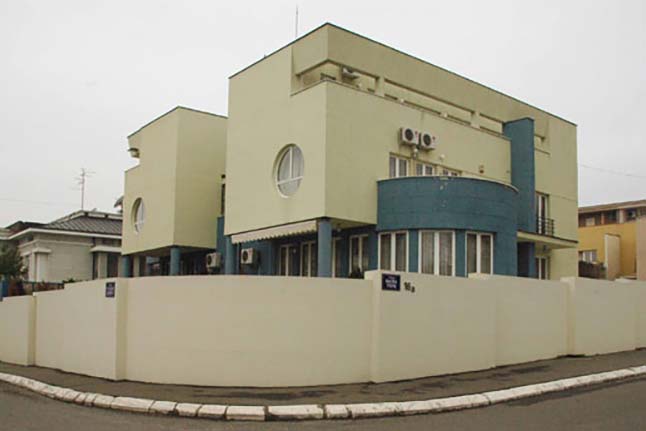 Dodik has the smallest salary of all – 3,932 KM.
During 2013, political party leaders have cost the budgets of BiH and RS slightly more than 40,000 KM a month.
Some of the leaders have additional high income derived from dividends, honorariums or rent. Dodik and his wife earned 245,000 KM from agriculture and renting a house in Belgrade, while Radončić received from his former wife 600,000 KM for the sale of Avaz's printing press out of 200 million KM that he had sold her the company for. Also, the SBB leader has more than 780,000 KM left in his bank accounts from dividends. SDP leader Lagumdžija has 665,000 KM in his account.
The combined savings of the eight leaders plus Radončić's income from dividends come to nearly1.6 million KM.
The most valuable car fleet belongs to the Dodiks. The SNSD leader declared in 2014 an 8-year-old car that he valued at 40,000 KM. His son Igor rides a car worth 50,000 KM, while his wife Snježana drives Peugeot 308 worth 25,000 KM.
According to his asset card Raguž's Citroen GS is worth 38,000 KM, while his wife Marina's Toyota Corolla Verso is worth 17,000 KM. The car of Bakir's wife Sebija, who is the manager of Sarajevo General Hospital Abdulah Nakaš is worth 50,000 KM, while Čović's wife Bernadica drives an Audi A3 worth 40,000 KM in 2010. Bosić's wife Ljiljana owns a Hyundai i30 worth 12,000 KM. Komšić, Lagumdžija and Radončić own no cars according to their asset declarations.
The biggest debtor among the party leaders is Dodik. He owns more than 1 million KM to Pavlović International Bank, while he did not report the due date in the asset card. His wife continues to pay back a 100,000 KM loan according to a 2010 asset card.
The Lagumdžijas owe 287,000 KM to banks, while HDZ leader Čović owes 150,000 KM. The Izetbegovićs have loans until 2016 and 2020 totaling around 100,000 KM. Komšić owes around 88,000 KM; Martin Raguž, 70,000 KM — and, the SBB's Radončić pays 4,000 KM in monthly alimony.