Bosnian politicians, mostly those in state and entity level governments and parliaments, continue to violate fundamental human rights secured by the country's constitution 13 years ago.
The Dayton Peace Agreement of 1995 established that the primary function of Bosnia and Herzegovina (BiH) Constitutional Court is to protect the constitution and human rights. But state and entity political institutions, as well as some cantons and municipalities, have simply ignored some of the Court's decisions.
The rulings of the Constitutional Court are final and binding, and ignoring them is a crime. But officials who run political and public institutions are not held accountable for their failure to obey and implement Constitutional Court rulings, while other judicial bodies lack the courage to prosecute them, wrote legal expert Erliha Bičakčić in her article, 'Non binding decisions' which was published in the internet magazine Pulse of Democracy in April 2007.
The BiH constitution from the Dayton Accords stipulates that rulings of the Constitutional Court are final and binding. A new criminal code enacted in 2003 made ignoring decisions of the Constitutional Court a crime, giving teeth to that provision.
According to the law, anyone who fails to implement a ruling of the court can face prosecution by the BiH Prosecutor's Office.
That office is supposed to order an investigation, yet while the court has reported 85 cases of non-implementation since 2003, not a single indictment has been filed.
An investigation was begun in 60 cases, but 21 have been dropped because the office found no evidence of criminality, said Jadranka Lokmić-Misirača, deputy chief prosecutor. In 25 other cases, prosecutors are still determining whether there is a legal basis for an investigation, she said.
Boris Grubešić, spokesperson for the BiH Prosecutor's Office, said that overbroad decisions leave prosecutors without the specifics needed to file an indictment.
Lokmić-Misirača blamed the inaction on various political bodies, saying they made criminal investigations difficult.
'The prime minister is politically responsible for the actions of the Council of Ministers but political responsibility is not the same as criminal responsibility. We need to prove and document that a person refused to implement or stopped implementation of Constitutional Court rulings. It is very hard to indict anyone' Lokmić-Misirača said.
She dismissed complaints about the prosecutor's office inaction and said, 'I don't know what would be the right mechanism for solving that problem but criminal prosecution is definitely not the right way.'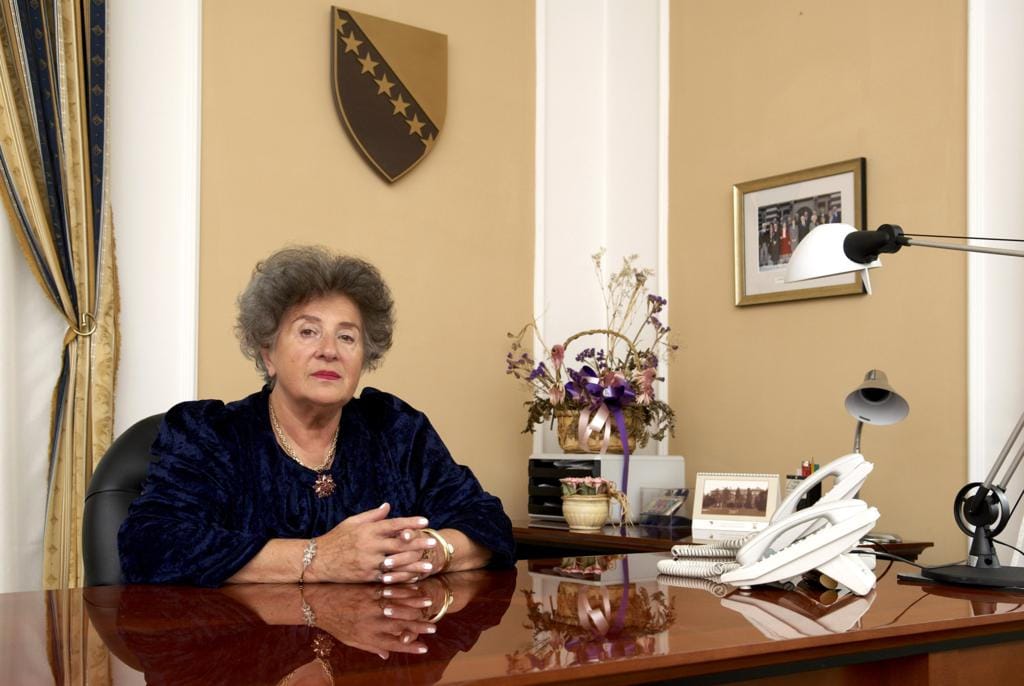 The recently retired former president of the Constitutional Court, Hatidža Hadžiosmanović-Mahić, rejected the idea that prosecutors were confused, and said that prosecutors never asked for any additional explanations or help with interpreting the court's decisions while she was on it. But during her time as the court's president, she did not initiate any discussions with the prosecutor's office. Her explanation: 'Why would I? I did my part of the job and they should do theirs.'
Lokmić-Misirača said that prosecutors discussed this issue with entity parliament members twice, and that Nedim Ademović represented the Constitutional Court in those meetings. She explained that investigations take a long time, because only five prosecutors are working on Constitutional Court cases and each one has an average of about 350 cases.
Ademović, a legal adviser at the Constitutional Court, agreed that determining the person responsible is not simple, but said that does not pardon the prosecutor's office, which should be better prepared and do its job.
This blame game leaves court orders unenforced and those responsible unpunished. What that means is that those who are found guilty of violating citizens' rights, such as appointed officials and the government agencies that they run, only rarely face legal consequences.
That means, wrote legal expert Erliha Bičakčić in her article, that there is an 'absence of efficient judiciary that will not stop for fear of prosecuting the highest political and public officials in Bosnia and Herzegovina.'
Fighting the Justice System
Just how rarely officials face legal consequences for violating the constitution–and how frustrating the process of even winning a conviction is– can be seen in the case of Dževad Haznadar.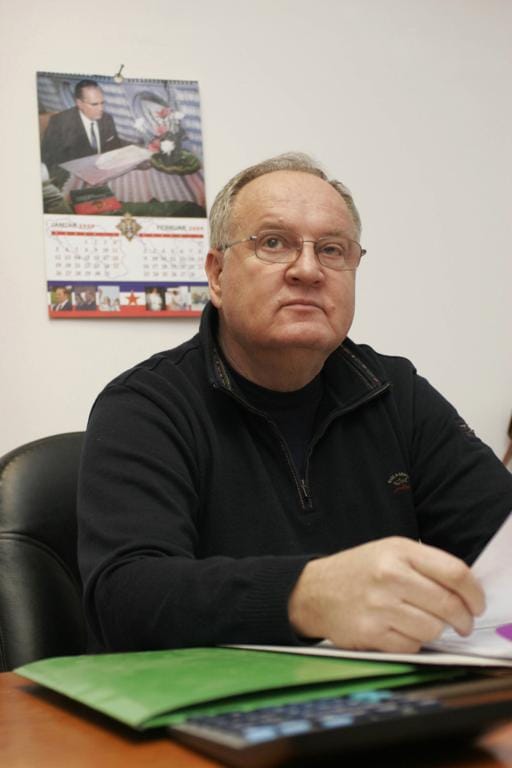 Haznadar, like many other non-Serbs who lived in the region, was forced to flee from Laktaši near Banja Luka after the war broke out in the early nineties. A businessman, he later faced a long legal battle after his former friend and a client tried to take over the building that Haznadar had built before the war.
During the process, the Basic, District and Supreme Courts of RS, all based in Banja Luka, decided to allow registration of Haznadar's building to his company Domet, which owed money to his former friend. That would allow his former friend to confiscate the building as a compensation for a debt he claimed the Domet company owed his company HIGAT.
In 2003, Constitutional Court BiH decided that all three lower courts of Republika Srpska (RS) violated Haznadar's right to a fair hearing by not allowing him to present evidence of his ownership of the building. The Constitutional Court ordered a new trial.
That decision should have temporarily prevented the transfer of Haznadar's property to the HIGAT owner, but RS administration ignored the decision. Haznadar filed a criminal charge against the director of the RS Administration for Geodetic, Property and Legal Issues, Tihomir Gligorić, and one of his branch office employees, Stamenka Kozomara, for obstructing the implementation of the Constitutional Court order.
After a trial in the Court of BiH they were convicted, and Gligorić was sentenced to 10 months in jail and Kozomara to six months in jail, but both were granted two years probation. That meant they wouldn't have to serve time unless they committed some other criminal act within the following two years.
The two, however, appealed to the Constitutional Court, whose orders they had disobeyed. Eventually Gligorić was found not guilty, because the action he was accused of took place before the new criminal code took effect in March 2003, when ignoring a court decision was not a crime.
Kozomara ended up being the only one convicted, although she was only put on probation and never served time.
So Haznadar and his lawyer did what the BiH Prosecutor's Office had failed to do for six years.
But it is not over yet.
'My property is not yet safe', Haznadar said in a recent interview. In repeated trials in three courts in RS the rulings again went against him, so Haznadar has once again appealed to the Constitutional Court.
His lawyer, Zoran Butorac, said that this time they want the Constitutional Court to make the decision final, because a third trial would be senseless.
The state needs a better way to assure its citizens that Constitutional Court decisions will be enforced, but a more efficient mechanism for implementing Constitutional Court decisions has yet to be established, Bičakčić wrote.
Ignoring Judicial Authority
According to the Prosecutor's Office of BiH, in the past six years 85 rulings of the BiH Constitutional Court have not been enforced within the deadline set by the Court, including three rulings on the appeals of more than 475 families who lost track of family members during the war.
Those three rulings determined that the human rights of families of missing persons had been violated by several state institutions.
In one of them, the Constitutional Court ordered the BiH Council of Ministers, the two entities and the district of Brčko governments to enforce the Law on Missing Persons.
This law was intended to protect the rights of missing persons' families and to establish the government's obligations toward those families, but was largely ignored.
The Constitutional Court also ordered authorities to give information to families on any missing members and to provide resources to the Institute for Missing Persons, Fund for Providing Assistance to the Families of Missing Persons of BiH and the Central Registry of Missing Persons of BiH.
The Fund would provide financial aid to the families of missing persons, while the Institute would find and provide entity records on missing persons and help families understand what happened to those missing.
Although the time limit for compliance was set by the Court at six months, years have gone by. The institute has been partially established, but the families involved are still waiting for the central database and the welfare fund.
Munira Subašić, president of the Association of Mothers from Srebrenica and Žepa Families, the complainants, said that they have requested the database since 1996 to prevent politicians from misusing and manipulating the numbers of victims in their election debates.
During the war, she lost her husband and several relatives. But it is the loss of her son, Nermin, 17, who was taken by the RS Army in July 1995 that she said is her greatest grief. According to the Institute, he is among 11,000 missing persons in BiH.
'Every mother, regardless of her name or whether she is Serb, Croat, Jew, Roma or Albanian, we all carry the same burden of a missing child' said Subašić.
In this case, said Faris Vehabović, judge of the Constitutional Court of Federation of BiH (FBiH), there was no ambiguity. The Court clearly stated whose rights were violated, which institutions were responsible and what steps the authorities should take, he said.
Prosecutors, however, have yet to act.
Vehabović describes this as an 'essential problem of rule of law' and asked, 'How must a citizen feel when nothing is happening even after getting a Court decision in his favor? And what message does it send to those who should be held responsible?'
Vehabović said, 'The Law clearly says that ignoring the Court's decision is a criminal act and who needs to act against whom.'
The underlying problem, said Ademović, a legal advisor of the BiH Constitutional Court, is that BiH must become a more functional state because that way it will better follow the rule of law. 'Many aspects of governance don't function as they should' he said.
Unconstitutional Name – Županija
Probably one of the most well-known rulings of the BiH Constitutional Court that has been regularly ignored by government officials is that of the unconstitutionality of the title of governor and the term 'županija.' As far back as 2001, the BiH Constitutional Court upheld the FBiH Constitutional Court's decision, saying that the proper term for an administrative unit and its top official — according to the Constitution – were president and canton. The same decision pronounced as unconstitutional the terms 'županija' and 'governor' — which have been preferred in the cantons with a Croat majority.
These terms are still often used by the media, as well as in the official correspondence of cantons with a Croat majority. Lokmić-Misirača said she could not be precise as to the status of this case and why there have been no criminal complaints.