Alcoholic drinks, processed meet, sweets and exercise supplements are some of the items that government agencies and public companies have been procuring in the past years.
These records were published in the government newspaper that ordinary citizens of Bosnia and Herzegovina (BiH) do not normally read.
Wishing to increase transparency in public procurement, the Center for Investigative Reporting in Sarajevo (CIN) has created a database of public procurement notices that the Official Gazette of BiH published in 204 issues over the past four years.
The database is now available to citizens at https://cin.ba/javnenabavke/ and contains 39,178 contracts on the procurement of goods, services and works that the institutions and public companies have made with companies. The combined value of those contracts is at least 6.2 billion KM. The exact sum is bigger, because in some cases the value of contracts is not disclosed. Plus, according to the Law, not all procurement ought to be published in the Gazette.
Not All Procurement is Public
When public companies and government institutions procure items and services they need, their goal should be to get the best value for the public money they are spending. To help insure that this happens, a state Law on Public Procurement was adopted 10 years ago. It, along with by-laws, spelled out a process for public buying of goods and services.
The process includes planning and market analysis; selecting criteria for rating bidders; selecting a public procurement procedure; collecting and rating of bids; and the awarding of bids and complaining.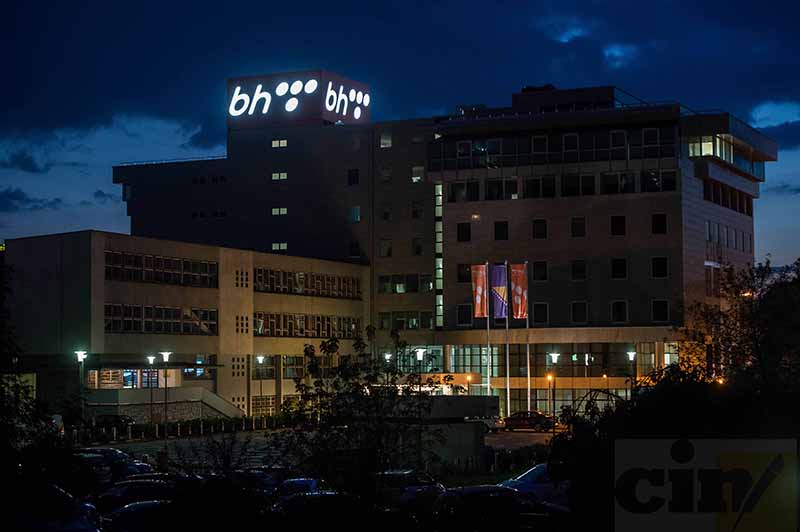 According to the records collected by Open Society Fund, which has monitored the public procurement, many of institutions do not come up with annual procurement plans.
"This means that all procurement is done ad hoc without the previous market analysis and preparing of a proper specification. This makes it more prone to abuse," says the Fund's Mervan Miraščija.
The law defines various ways of conducting public procurement: an open procedure; a restricted procedure; a competitive request for quotations; a negotiated procedure and a direct agreement depending on the contract value, the object of public procurement and market supply.
Đinita Fočo, director of the Public Procurement Agency in BiH, said that the institutions should avoid making agreements without publishing a notice as much as possible, because such procurements draw suspicion. "You can make the most ideal contract …but suspicion will remain as soon as this procedure has been used," said Fočo.
According to the agency's records, government institutions and public companies spend up to 3.5 billion KM a year on public procurement. However, not all notices get published. For example, contracts concluded through an open procedure are published in the BiH Official Gazette, while publishing is not mandatory when some of the other methods are used, such as a competitive request or a direct agreement.
While entering records into the database, CIN reporters noticed that even when contracts get published, the government institutions often do not include the contract's worth. This often happens, for example, in contracts for the transport of timber, where the institutions record the agreed price of transport per cubic meter, but without stating the quantity of cubic meters. Or, when publishing a notice about cleaning government cars, the price per a car is revealed, but not the number of cars being washed.
In the past four years, 828 government agencies and public companies procured goods, services or public work. Most money has been spent in the energy sector for mine-related procurement or that conducted by the power utility companies. Three publicly owned power utility companies and all their connected firms have spent nearly 2.1 billion KM — one third of the total amount recorded in CIN's database. The money was chiefly spent on mining mechanization, fuel and electrical energy, but some of it went for alcohol, processed meet and sweets.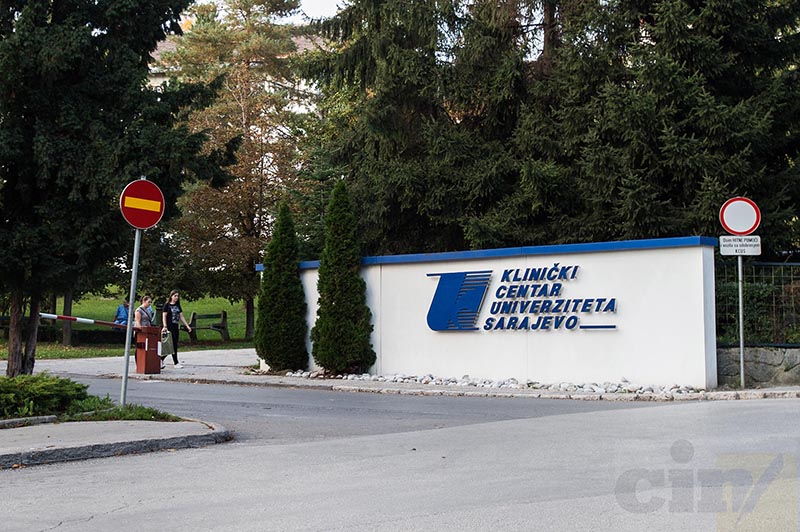 In 2011 and 2012, Ugljevik-based Mine and Power Plant JSC signed two contracts for procurement of alcohol worth 63,440 KM combined. Banovići mine concluded contracts greater than 1.28 million KM for procurement of sausages and other processed meet and sweets in the past four years.
The single biggest contract for which there is a notice in in the past four years comes from energy sector. In 2011, a Mostar-based Elektroprivreda Hrvatske Zajednice Herceg Bosna bought electricity worth nearly 157 million KM from the consortium of a Banja Luka-based Rudnap LLC and Rudnap Group Beograd JSC.
After the energy sector, most money was spent in public health. Drugs, medical equipment, and materials have cost taxpayers more than 1 billion KM. The Clinical Center of Sarajevo University alone has spent at least 153.5 million KM.
Federation of BiH (FBiH) Ministry of Justice spent 28,200 KM on vitamins and minerals and another 168,834.40 KM on fitness supplement keratin for a Zenica prison.
Sarajevo Firms Have Made the Most Money
The law allows for use of negotiated procedure in cases when institutions have to get something urgently, when they can only purchase something needed from one dealer, or when two open procedures have closed with no winning bidders. The procedure does not call for publishing of bidding notices.
In the past four years, at least 1.16 billion KM has been spent through negotiated procedures. This method is used mostly by the power utility companies, health care providers and telecom companies such as BH Telecom and Eronet.
The power utilities have spent 439 million KM in this way on items or services such as truck tires, fuel and transport of workers. Telekom operators have spent 187 million KM including on cell phones from favored manufacturers and on advertisement by cultural and sport organizations. Public health providers have spent nearly 260 million KM in this way.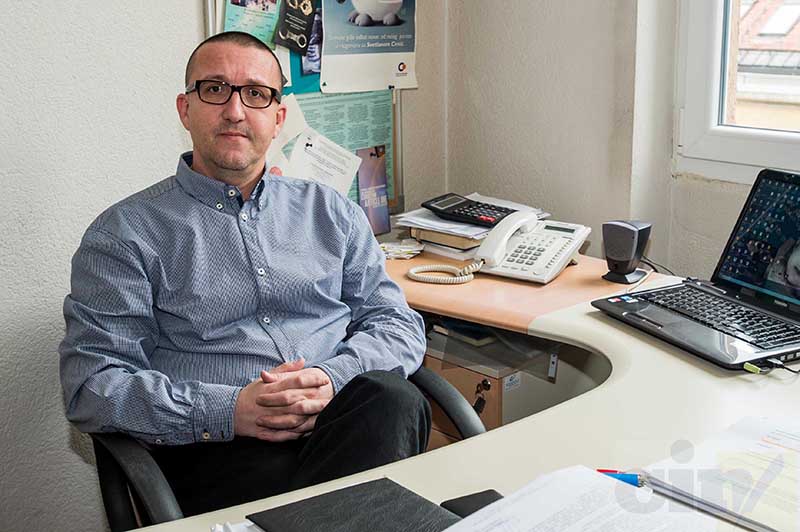 In a survey conducted by the Center for Social Research, Analitika, 81.6 percent of 511 respondents from companies that take part in public procurement said that negotiated procedure is ripe for misuse. Also, 71 percent of respondents thinks that the institutions misuse emergency circumstances in order to justify the use of emergency and negotiated procedures. The goal of survey was to identify obstacles for equal participation of companies in public procurement.
In the past four years, 5,230 companies sold goods, services or did public works for the institutions and public companies according to the Gazette.
Most money in public procurement – around 1.4 billion KM – is received by Sarajevo-based firms, alone or in consortiums with other firms. Firms from Banja Luka earned more than 1 billion KM, while Mostar-based firms received contracts worth 534 million KM.
Records that CIN reporters collected show that politicians or their family' firms also get public procurement contracts. Among these are firms owned by the former officeholders, such as FBiH Agriculture, Waterworks and Forestry Minister Jerko Ivanković Lijanović; a Republika Srpska (RS) legislator, Đorđe Kojić, and a legislator with Tuzla Canton assembly, Šefik Begić.
Firms in the full or partial ownership of politicians have won 295 contracts worth more than 103.8 million KM to supply vehicles, fuel, medicine, hotel accommodation, construction and forestry works.
According to Analitika's survey, around 80 percent of entrepreneurs consider political connections to be the only way to survive on the BiH market, while 55 percent of them thinks that, under certain circumstances, working private and political connections to win public procurement tenders might be acceptable.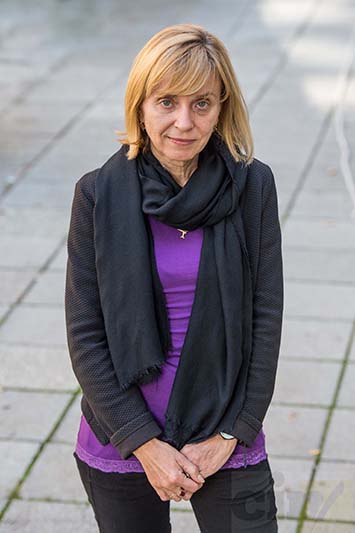 The respondents point at a number of fallacies and problems in all phases of public procurement: from preparation of tender documents, through collecting and ranking quotes down to meeting the terms of contracts. More than 83 percent of respondents warned that institutions tailor bidding paperwork to favor certain companies.
Aleksandar Draganić from the Open Society Fund says that procurement of vehicles is a good example. When government officials prefer more expensive cars such as VW Passats, Audis and the like "the millimeters of the axles length or the specifics of engine displacement are used as criteria, even though they are representative of a specific car."
Around 66 percent of 2,500 of polled entrepreneurs agree fully or partially that public procurement contracts often cannot be won without greasing the palms of those doing the contracting.
"It takes two for corruption, bribery, abuse of office," says Fočo of Public Procurement Agency.
She said that all government agencies and public companies are legally obligated to reject a supplier who offers a bribe or tries to influence the procedure and the outcome of procurement, and also to report that supplier to the Procurement Agency.
"We have received no reports to date," said Fočo, who has been the Agency's manager since 2005.
An entrepreneur wanting to complain about procurement paperwork or procedures or about a procurement commission's decision can lodge it with the Procurement Review Body. Depending on the contract's worth, the complaint process could cost a company between 500 and 25,000 KM in earlier days. According to the new law that went into effect last autumn, costs cannot exceed 10,000 KM.
Parties to tenders can appeal the body's decision to the Court of BiH.
The new law also upped fines for institutions that violate the law to 15,000 KM and for managers of those institutions to 3,000 KM. On the other hand, the bidders stand to be fined up to 10,000 KM and their officers up to 2,000 KM if they make a false statement in their application.
The Procurement Agency and Complaint Review Body are tasked with lodging misdemeanor complaints with courts when they notice violations.