Foreign drivers speed through Bosnia-Herzegovina (BiH) causing accidents, racking up fines they do not have to pay, and mocking police officers who try to make them follow the law. Inside cars carrying diplomatic plates, they ignore orders to stop or they respond with mocking gestures and dismissive waves, according to police records and interviews with frustrated officers.
Over the past three and a half years (Republika Srpska (RS) officials supplied records for only seven months from November 2008 to June 2009), drivers with these special plates have been cited for at least1,770 infractions, from speeding to hit-and-run to killing someone while driving drunk. But BiH courts have dismissed every case because of diplomatic immunity laws. At least 120,000 KM in fines have not been collected.
The actual number of infractions and crimes is much higher, according to police officials who say that officers often don't bother writing parking and speeding tickets if they know the driver's status.
Disrespect and Arrogance
In 2008, 374 diplomatic plates were registered nationwide.
The Vienna Convention on Diplomatic Relations that went into effect in 1964 states that anyone with diplomatic immunity cannot be arrested or prosecuted in the country they reside in and that they should be treated with due respect.
The Center for Investigative Reporting in Sarajevo (CIN) sought to find every accident, citation and arrest in each municipality in the country involving diplomatic plates between 2006 and June, 2009. Because of disparities in the way departments record violations, it is difficult to determine the exact number of incidents.
And many officers said they shy away from pulling over diplomatic plates, fearing a backlash that could cost them their jobs.
Overall, the records and interviews reveal a system in which officers feel overwhelmed and drivers do whatever they please.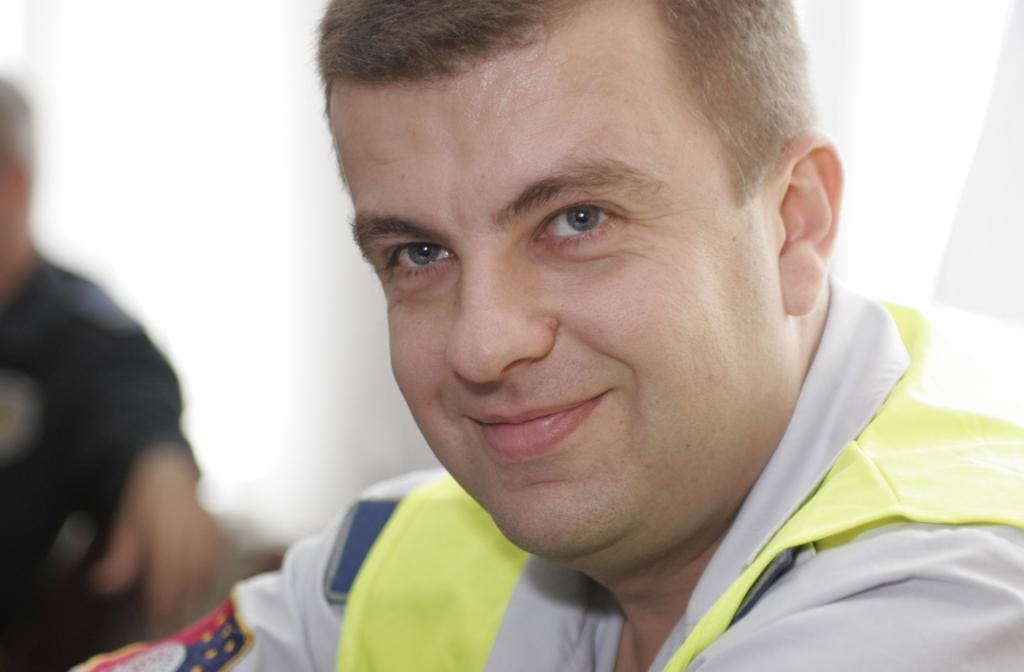 Irhad Bašić, a traffic policeman from Sarajevo Canton, tried in vain to flag down a European Military Force (EUFOR) driver clocked speeding earlier this year.
'During the flagging (waving a hand-held stop sign) he didn't want to stop but instead flicked his lights. Flipped his lights and moved on' said Bašić, recalling an incident in Hadžići in the village of Raštelica.
Such encounters are not unusual.
RS police recorded 13 cases from November 2008 to June in which drivers with diplomatic plates ordered to stop kept on going without slowing down. Similar numbers are logged by city police departments nationwide.
The BiH Foreign Affairs Ministry told CIN that locals also abuse diplomatic plates. Local employees of embassies who don't have immunity themselves but drive cars with the protected plates routinely refuse to identify themselves to State Investigation and Protection Agency officers who try to stop them for offenses.
The Damage Done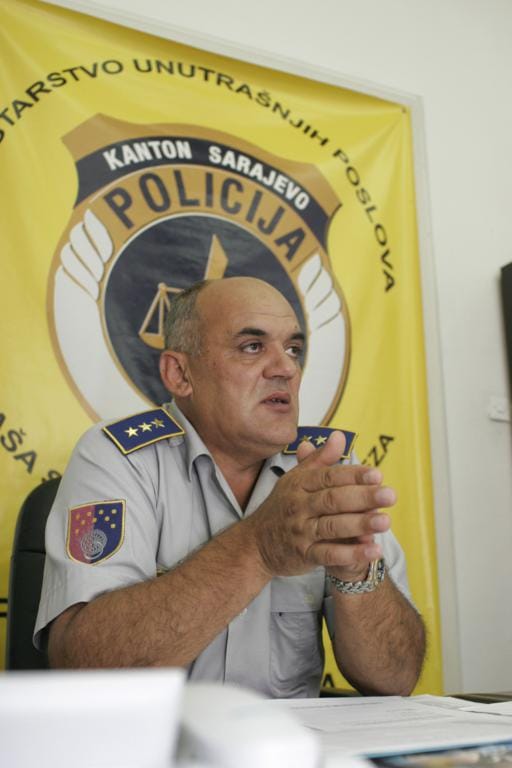 Taxpayers get hurt when money that should come in from fines and tickets is not collected, but some citizens can suffer more. In Tuzla alone, at least 19 drivers with diplomatic immunity committed violations in rental or private cars. When police write a ticket on a rented car, then the car rental company may eventually have to foot the bill.
Some departments try to stop cars and keep detailed records, while others resignedly shrug their shoulders and let the drivers pass without even attempting to pull them over. For example, police officers in Livno Canton do not stop cars with diplomatic plates at all and do not record their traffic violations.
'They think they are untouchable with those number plates' says Željko Klisura, a traffic inspector in Sarajevo Canton. Most violations occurred in Sarajevo, Tuzla and Zenica, according to records.
Police said the vast majority of violations they see – ticketed and not — involve speeding and traffic accidents.
BiH police departments have logged 1,209 speeding violations to the tune of at least 60,450 KM in unpaid tickets. Drivers with diplomatic plates have also been involved in 326 traffic accidents, including some that brought death and serious injury. At least 14 times drivers left the scene of an accident without waiting for police or trying to help the victims they had just struck.
EUFOR drivers were responsible for the most instances of traffic violations in BiH — 472 cases. A EUFOR spokesman said they had no comment on that statistic. EUFOR's mission statement in BiH, printed on its web site reads in part, 'to provide a military presence in order to contribute to the safe and secure environment…'
'They've done a lot of things that they shouldn't have' says Nevres Šiljegović, a traffic inspector for Tuzla Canton.
Šiljegović also said officers fear ticketing diplomats because they don't want the hassle involved. He said some drivers with immunity berate officers, although relations have gotten better in recent years.
'You were not supposed to react, we were not allowed to react, because simply, that was the time when they could have had you fired overnight, based on nothing' Šiljegović said.
CIN could find no instance of an officer being fired for issuing tickets, but officers fear powerful diplomats anyway. Based on that alone, Tuzla police officers essentially stopped flagging these vehicles, said Šiljegović.
The police started avoiding those situations, except when it was a question of a concrete situation; that's when the police were called on to react, he said.
During the last three and a half years police in BiH registered only 96 cases of improper parking. Police said it seems a small number since improperly parked diplomatic cars — and all kinds of cars — can be seen daily on the sidewalks and green spaces of BiH cities.
Besim Huseinagić, a traffic inspector in the Zenica-Doboj Canton Ministry of the Interior, says 70 percent of all accidents involve speeding whether diplomats are involved or not.
Deadly Case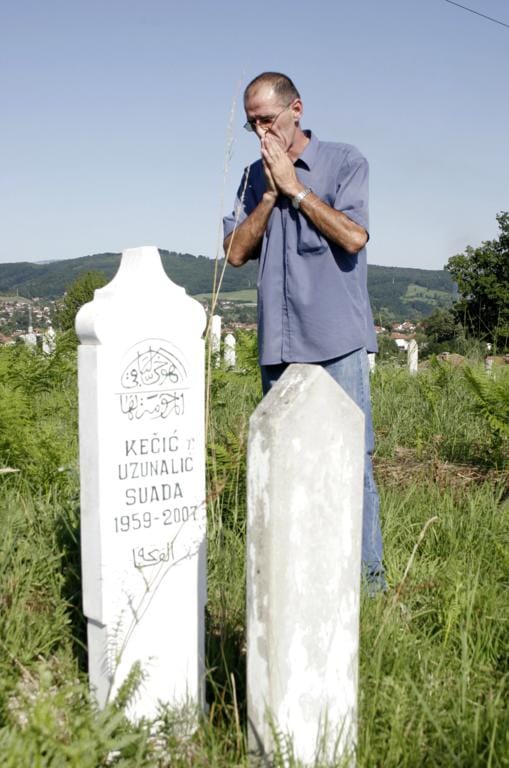 Two years ago, Gokmen Aksun, a Turkish Embassy attaché was driving120/kmh in a 40/kmh zone as he tried passing a long line of cars near Visoko. The registration on his BMW had been expired for 10 months, something he lied about to police. His insurance also was expired.
As he continued passing cars, he struck a scooter driven by 22-year-old Dženeta Mušinbegović, who was heading home. Then he bounded onto a sidewalk, hitting Suada Kečić as she stood in front of a concrete wall. Witness Adib Delibašić said he watched the woman fly off the scooter like an arrow and skid marks were visible for 30 meters. Kečić died and Mušinbegović was severely injured.
Enes Kečić learned of his wife's death two hours after the crash and remains angry that Aksun has gone unpunished for so long. He believes police let Aksun go too quickly because of the influence of the Turkish embassy.
'This can only mean one thing, like he's saying, 'I'm powerful and I can do whatever I want,' Kečić said. 'There must be some law, justice. I am still upset with this and I always will be.'
Prosecutors in his home country have since indicted Aksun on charges related to the accident.