At the end of 2020, Vedad Arslanagić sold a house in the U.S. state of Georgia for approximately four million BAM. He had previously built this property on a plot of almost nine acres in the suburbia of Atlanta, the capital of the state of Georgia, as revealed by CIN reporters.
When Arslanagić purchased this plot for 1.05 million BAM in 2014, American real estate agencies described it as a perfect location for construction in an upscale area.
Younger and wealthier in terms of assets in the U.S., Vedad Arslanagić, the son of the former director of pharmaceutical factory Bosnalijek, Edin Arslanagić, had two more houses in America besides these properties.
A year after buying the land, Vedad Arslanagić also purchased a 523-square-meter house in the neighborhood for nearly three million BAM. This two-story house with five bedrooms and as many bathrooms became Vedad's new home in America.
He moved into this house from Smyrna, near Atlanta, where he owned a villa with a pool in 2001, which he sold in February 2016 for nearly 1.2 million BAM.
He mostly bought and invested in properties during or after numerous misconducts at Bosnalijek, which led the Sarajevo Canton Prosecutor's Office to bring charges against his father Edin, and older brother Amar, the former director of foreign marketing and sales at the company, as well as five other former executives at Bosnalijek and individuals at the end of 2015.
 They were accused of engaging in fictitious transactions, embezzling money from the company, and many other abuses from 2005 to 2012. According to the Prosecutor's Office, they caused damages of nearly 26 million marks to the company.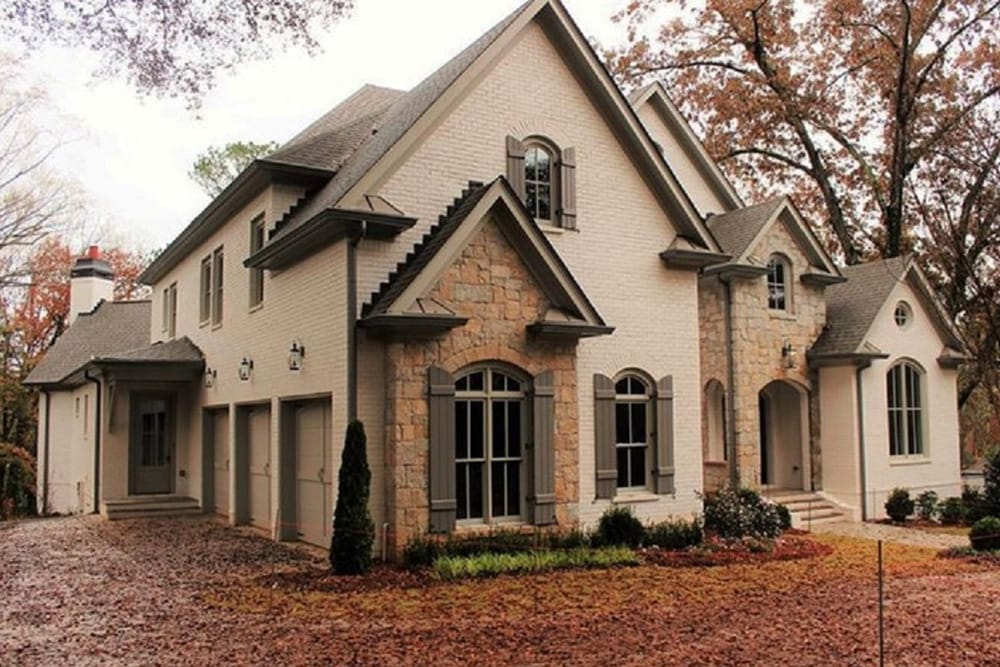 The Arslanagićs accumulated a wealth of 13 million BAM
Over these seven years, Vedad and Amar Arslanagić also acquired six luxury properties in Bosnia and Herzegovina, as well as a café and pastry shop in the downtown of Sarajevo, costing them slightly over 3.75 million BAM. In addition, they also acquired luxury vehicles: Lexus, Porsche Cayenne GTS, two Audi A6 cars, and a Mercedes 350 CDI SUV valued at several hundred thousand BAM.
At the same time, the two of them, father Edin and Amar's wife Meliha, had total earnings of 2.7 million BAM in Bosnia and Herzegovina.
According to the information collected by CIN, the total value of properties, savings, and shares held by the Arslanagićs in Bosnia and Herzegovina and the United States from 1999 to today exceeds 13 million BAM.
After being convicted, Amar Arslanagić fled
In 2015, Amar Arslanagić was sentenced to one year in prison for embezzling Bosnalijek's'funds during his official trips worldwide. He converted the prison sentence into a fine of BAM 36,000 and was also required to compensate the company for BAM 71,500 in damages.
Having faced new charges for misconduct at Bosnalijek, Amar Arslanagić fled to the USA with his family. In mid-2020, after four years of trial, the Prosecutor's Office temporarily dropped the charges against Amar Arslanagić to allow the trial to proceed.
The court has blocked most of their assets in Bosnia and Herzegovina, but the assets in the USA remain inaccessible to the Bosnian-Herzegovinian judiciary – both Vedad's million-worth properties and Amar's house in Georgia, which was bought in 2008 for 630,000 BAM.
According to prosecutor Sead Kreštalica, the Sarajevo Canton Prosecutor's Office attempted to gather information about these assets through some foreign agencies but received no response.
During the trial, the Prosecutor's Office tried to prove that the Arslanagićs did not have sufficient income to justify their investments in real estate and vehicles.
Although Vedad Arslanagić was not charged with his father and brother, documents regarding the transactions of the pharmaceutical factory Bosnalijek indicate that he also benefited from suspicious activities at the company.
Between 2009 and 2012, he reported an income of BAM 18,000. According to the data from the Tax Administration of the Federation of Bosnia and Herzegovina, he had not been employed in Bosnia and Herzegovina before that. The Prosecutor's claim that Arslanagić junior did not have sufficient income to justify his million-worth investments in properties was challenged by Vedad, who submitted certificates showing that he earned 1.5 million US dollars in the USA from 2010 to 2013. The Prosecutor's Office disputes these data, asserting that they were not officially provided by the US tax authorities.
He earned and reported a modest income in BiH as the director of the 'AZ' company, which managed the Bombon café in the central part of Sarajevo, a business he bought from a relative for BAM 600,000. After an investigation into embezzlement at Bosnalijek, Vedad Arslanagić transferred ownership of this company to Gordana Balić, the wife of Jasmin Balić, a former driver for his father Edin Arslanagić, in July 2012.
While under Vedad's ownership, this café supplied large quantities of cakes to the Brštanica company, which ran the restaurant for Bosnalijek workers and organized receptions for events at the Sarajevo pharmaceutical factory. Over four years, AZ earned 318,000 BAM from this business.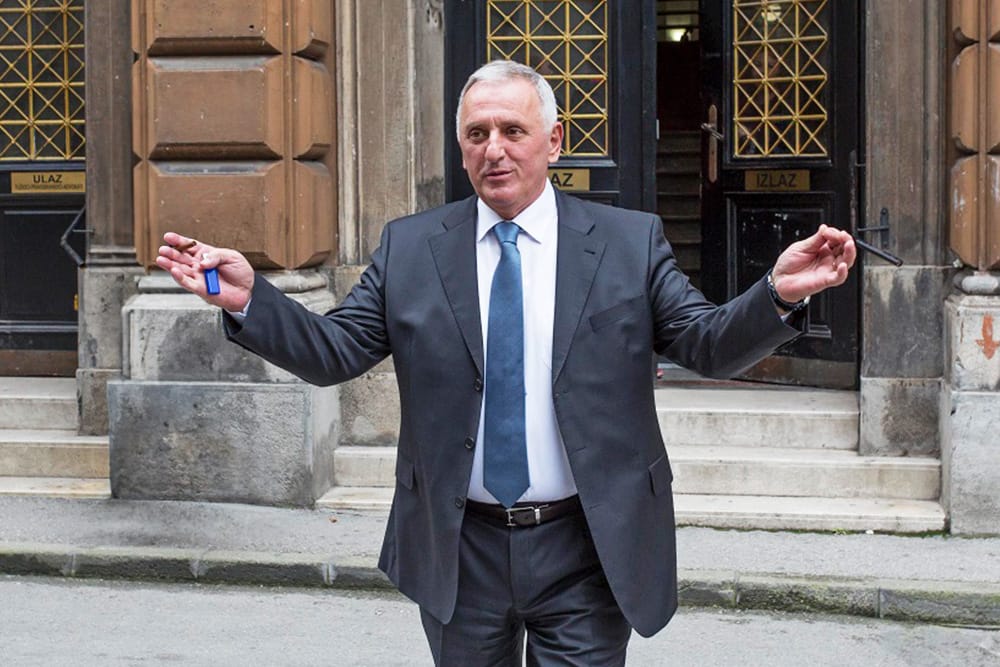 Bombon, cakes, and a Lexus
Furthermore, in late July 2008, Bosnalijek deposited one million marks to Brštanica company at the behest of Edin Arslanagić, justifying it as a partial repayment of a loan that never existed. The following month, the company transferred the same amount to Vedad Arslanagić's account as a commission-based loan agreement concluded with the director's younger son. The loan was granted for a period of nine years without interest, and Brštanica company requested no guarantees for repayment.
Edin Arslanagić mainly repaid the loan using his own money and funds that Vedad sent him through his private company from the USA. However, only two-thirds of the borrowed money was returned, and Brštanica forgave Vedad nearly 240,000 BAM in debt at the end of November 2011.
Arslanagić Jr. also assisted in other operations for embezzling funds from Bosnalijek, as stated in the prosecution documents. Thus, in 2008, the Sarajevo company decided to purchase a luxury Lexus vehicle and approached the private company Lama in Sarajevo, which had been a supplier to Brštanica company for years.
Although Lama did not have a vehicle for sale, they found one with Vedad Arslanagić. They signed an agreement under which Arslanagić sold his car to them for 142,500 BAM, and Lama immediately resold it to Bosnalijek for 195,500 BAM.
According to the investigation findings, Vedad Arslanagić used the money thus earned to partly finance the construction of a 602-square-meter villa with a pool not far from Baščaršija in Sarajevo. He bought the land with a dilapidated house for 370,000 BAM in 2007 and then built a villa on the same spot for 1.5 million BAM. In 2013, he leased this prestigious property to the Swedish Embassy for 11,000 BAM per month. After the asset forfeiture, the property was entrusted to the care of the FBiH Seized Property Management Agency. According to the Prosecutor's Office, they collected BAM 639,000 from the lease until June of last year.