Nedeljko Čubrilović, president of Democratic Alliance (DEMOS) and Minister of Transport and Communications in the RS Government owns a 30-square meter apartment in Belgrade, which he failed to declare in the asset declaration.
The apartment is located in a quiet part of the Voždovac settlement, not far from the Marakana football stadium, in a modern residential building the construction of which began in 2019. The Belgrade Real Estate Cadastre Service did not answer the inquiry of the CIN reporters about when the Čubrilović couple became owners of the apartment. According to the land registry extract, the couple was registered as the owners of this apartment already in July 2021.
Following the expiry of his term in the RS National Assembly (NSRS) in November 2022, Čubrilović submitted to the BiH Central Election Commission an asset declaration indicating therein the property, income, savings, and other valuables he and his immediate family member own.
According to the asset declaration, he owns an apartment in BiH worth half a million BAM. It is a 123-square-meter apartment in Banja Luka. CIN reporters found that this apartment was bought by the RS Road Directorate in 1998 for nearly 222 thousand BAM and was given to Čubrilović to use. At the time, he was director of the Directorate, and after five years of use, he bought it for 18 thousand BAM.
He also declared an apartment in Budva, on the Montenegrin coast, which he purchased in 1997. He estimated it at 120,000 BAM.
In a conversation with CIN reporters, Čubrilović gave indistinct explanations about the undeclared property in Belgrade. He claimed he did not know that he was a co-owner nor did he know the location of the apartment. All he knew, as he said, was that it was a 30-sqm apartment his wife has inherited.
"It's been some inheritance from, I don't know whom from (…) We bore no costs related to that.  It's a family thing", he said vaguely, without finishing the sentences.
When asked again why he failed to declare the apartment, he answered: "I didn't know! Can you hear what I'm saying? I did not know!", after which he hung up.
His wife Miloja couldn't remember when she inherited this property either. She said the apartment was empty and need to be renovated.
According to data from the Real Estate Price Register of the Republic Geodetic Institute in Serbia, the price of a 35-square-meter property in this part of Belgrade in March 2023 was about 160,000 BAM.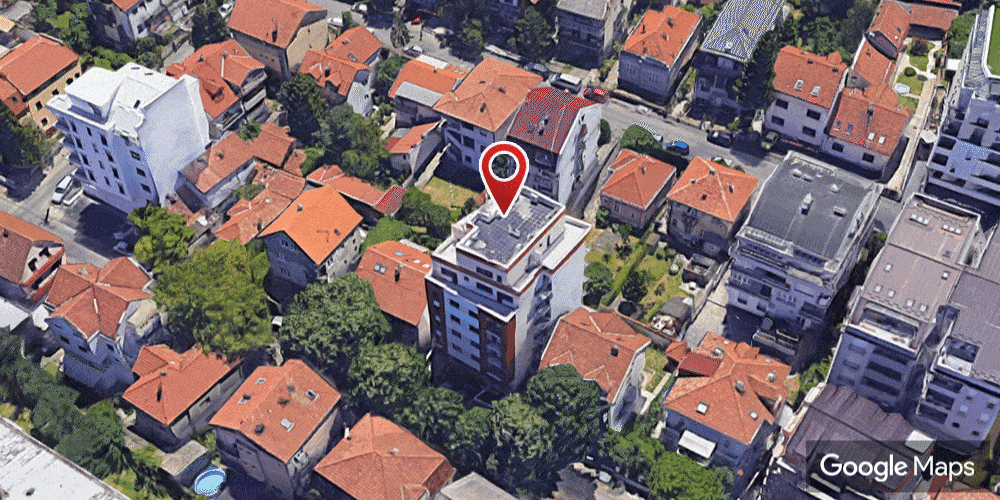 Čubrilović started his political career in 2006 when he was appointed Minister of Transport and Communications in the RS Government. He held this office for two terms, until 2014 when he was elected a member of the RS National Assembly. He renewed his mandate in the 2018 elections. He was also elected Speaker of the Entity parliament twice in a row.
After failing to win a new parliamentary mandate in the 2022 general elections, he was appointed Minister of Transport and Communications in the RS Government for the third time.
From 2000 to 2018, Čubrilović was a member of the Democratic People's Alliance, from which he was expelled in 2018.  Shortly after that, he founded a new party – DEMOS, of which he is the president.
The Election Law of Bosnia and Herzegovina requires that all elected officials declare all assets, income, and expenses the value of which exceeds 5,000 BAM.  In addition to their own, they also have to declare the assets of their immediate family members. In practice, politicians often avoid complying with this obligation as there is no sanction for submitting incomplete asset declarations. They are required to submit to the Central Election Commission of Bosnia and Herzegovina (CIK BIH) an asset declaration report, the content of which no one checks, within a certain deadline.
Čubrilović's son Đuro Čubrilović was not completely honest in his asset declaration report either. After winning a four-year councilor term in the Banja Luka City Assembly in the 2020 local elections, as a representative of his father's party, DEMOS, he failed to declare two business premises that he owns in this city.
In the asset declaration he submitted to Central Election Commission in early 2021, he declared a 78-square-meter apartment worth 150,000 BAM and a 150-square-meter office space worth 350,000 BAM. He also declared a car worth 50,000 BAM.
According to the land records, he owns three business premises in Banja Luka of 18, 71, and 170 square meters. He bought the first business premise in 2006, the second in 2016, and the third in 2015.
Đuro Čubrilović did not want to talk about the details of his property, claiming that he had declared everything in his asset declaration, after which he ended the conversation.