Deputy in the House of Representatives of the Parliamentary Assembly of Bosnia and Herzegovina (BiH) and member of the Alliance of Independent Social Democrats (SNSD), Dragan Bogdanić, twice had the opportunity to declare a house in Belgrade in the asset declaration form, but he did not do so.
According to the BiH Election Law, each candidate is required to declare the total income and source of income from the previous year, and the value of the property that exceeds BAM 5,000: houses, apartments, land, businesses, business premises, and vehicles. Each candidate shall declare savings, the money they have in bank accounts, the value of shares, bonds, as well as debts. In addition to their assets, politicians are also required to indicate in the asset declaration form they submit to the CEC the assets of the members of their immediate family whom they have a legal obligation to sustain.
For years, he hid a house in Borča, a quiet settlement ten kilometers from the center of the Serbian capital. He failed to declare this property in 2014 when he was elected a member of the National Assembly of the Republika Srpska, and again in 2018 when he was elected a state MP. In the last asset declaration form, which he submitted in December 2018, he failed to mention that his wife has a garage in Teslić.
However, there'll be no blowback on him because no sanction is envisaged for incomplete or false declaration of assets.
In the 2018 asset declaration form, Bogdanić estimated the value of his property at nearly one million BAM. He declared a 100 sq.m. business office in Teslić worth BAM 300,000, and a 700 sq.m. plot of land he estimated to be worth BAM 7,000. In the 2018 asset declaration form, Bogdanić also stated that he owned shares worth BAM 677,000. He is among the ten biggest shareholders of the company Zdravstveno turistički centar [Health Tourist Center] "Banja Vrućica" in Teslić.
CIN journalists had twice previously asked Bogdanić about the property in Borča. Although confronted with the documents, he persisted in his claim: "I'm certain, I have nothing in Serbia [titled] to my name."
This time he did not respond to calls and messages from journalists.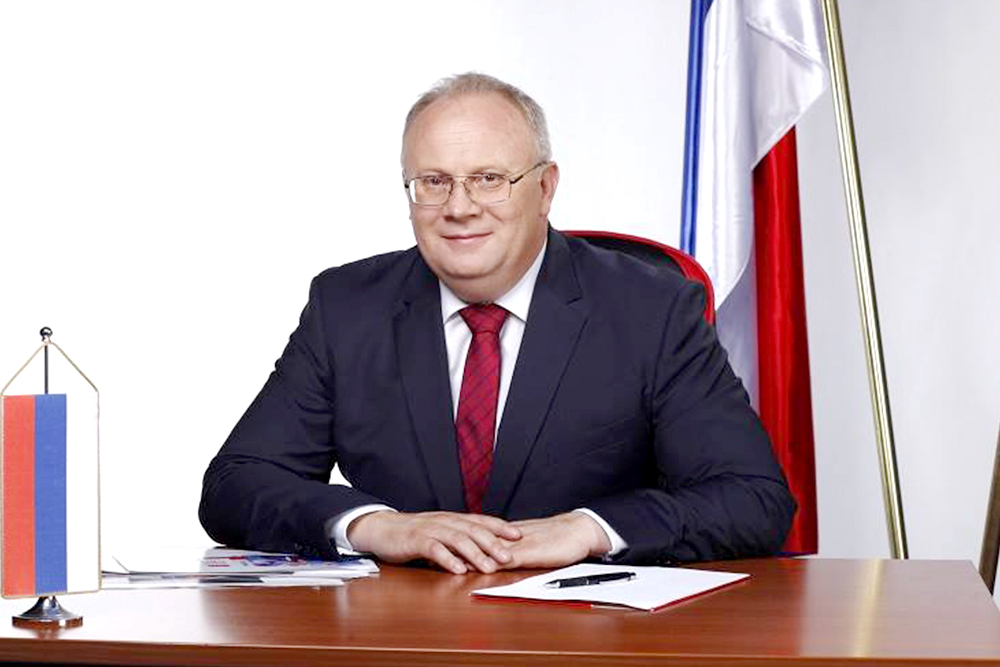 Illegal building
Bogdanić came to Belgrade as a cardiology subspecialist. In 2007, he bought a 257 sq.m. plot of land in Borča for about BAM 3,000 (125,000 dinars). Later, a house was built on this plot, but without the necessary permits, which is why it has never been registered in the Land Register.
Illegally built houses in this Belgrade suburbia are not uncommon.  In the late 1990s, people were buying land cheaply and building houses without construction permits.
CIN journalists found Bogdanić' house in a long street in this quiet neighborhood. The one-story house made of orange bricks, without a facade, and with a landscaped yard is occupied by his relatives. His relative said that the house belonged to Bogdanić, but she could not remember when it was built. According to data from Google Maps dating from November 2013, the house already existed at that time. A neighbor, whom the journalists found there in October, recalled that the house was built by Bogdanić's father, Novak.
At the time when the plot was purchased, Bogdanić was not actively involved in politics. In 2007, he was the president of the Board of Directors of "Banja Vrućica" in Teslić, and three years later, he became the general director of this institution. Today, his wife Jelena holds that position.
Bogdanić's political career began in 2012 when he was elected an alderman in the Teslić Municipality Assembly. He stayed there for a short time because in 2013 he was appointed the Minister of Health and Social Protection of the Republika Srpska. He remained in that position until 2018. The same year, in the general elections, he won 22.262 votes and was elected deputy in the House of Representatives of the BiH Parliamentary Assembly.
From January 2019 – when he assumed the office of the state MP – until July of this year, he received a total of BAM 124,401 in salaries and allowances.
In the general elections this year, he ran again for the same position, but 8,129 votes were not enough to win the new term directly.
In the middle of this year, CIN wrote about presidents and high-ranking members of the largest parties in Bosnia and Herzegovina persistently ignoring the law and not declaring all of their property in the asset declaration forms. Apart from journalists, no institution in the country deals with this problem.