Bosnia and Herzegovina (BiH) has lost millions of KM because its police agencies rarely manage to collect debt for traffic infractions from foreign drivers.
The Center for Investigative Reporting (CIN) in Sarajevo has analyzed data from the police agencies across BiH and found that foreign drivers were cited 340,000 times resulting in 17.3 million KM worth of fines between 2009 and June 2012. Police was able to collect only about 3.2 million KM by sending demands for payments to drivers with a residence in BiH.
Drivers without local residence are untraceable once they leave the country because Bosnia has not joined the group of European countries that enforce penalties levied for speeding or other traffic offences.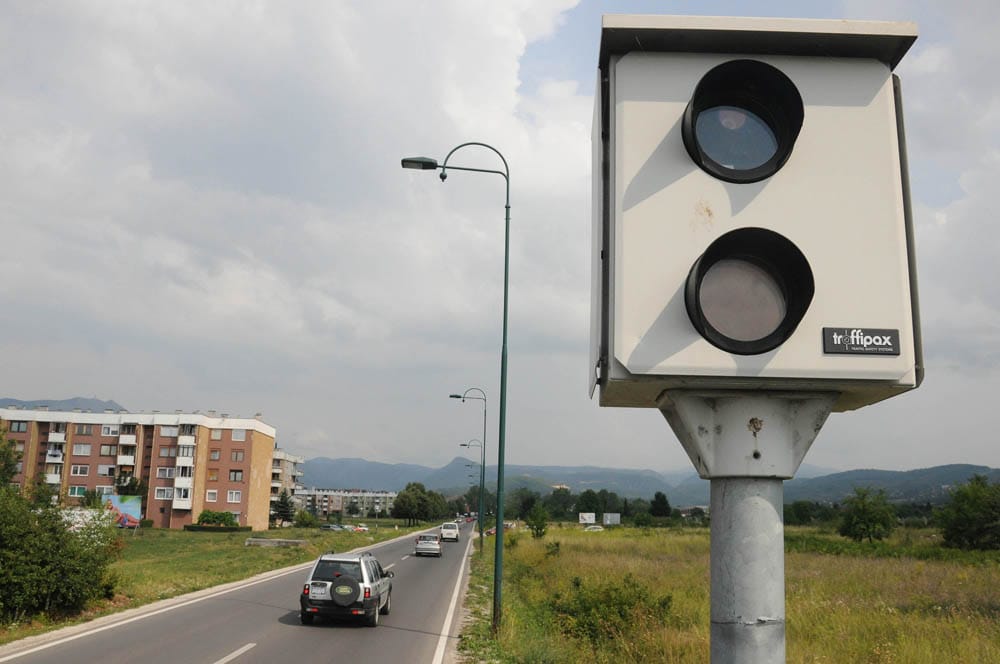 Most of the foreigners will not pay fines while they are still in the country. The border police does not make it harder for them to leave the country because it is usually not informed about the citations against foreign citizens.
The authorities have lost at least 8.3 million KM in fines for 2009 and 2010, because the statute of limitations on traffic tickets expires after a year. During this period the drivers paid just 1.7 million KM of the total sum. Ultimately the tally might be higher because the police agencies from two cantons and the District of Brčko have not replied to CIN's requests for infractions records.
Police records show that at least 64 percent of infractions are related to speeding offenses detected by fixed and mobile radars. The police agencies did not explain a type of infraction that accounts for over 32 percent of the total citations. The remainder is related to infractions such as failing to wear seat belts, drunken driving, ignoring red lights and stop signs, driving under influence, parking offences etc.
Nikola Sladoje, assistant to the BiH Justice Minister says that our country is not a signature party to special agreements which enforce penalties for traffic offenses.
Sladoje said that the existing bilateral agreements on legal assistance in criminal matters include misdemeanor offences. However, the costs of enforcement of foreign rulings on infractions are higher than the value of a citation and it makes no financial sense to pursue it, explained Sladoje.
Connecting Border with Traffic Police Officers
Police agencies' officials said that the problem could be tackled by setting up a database of infractions and alerting the BiH border police of the cars that needed to be pulled over until the fine has been paid.
Instead of waiting for the sluggish political system to do something about this issue, some local police agencies took the initiative to collect fines before the statute of limitations runs out. In this they were partially successful.
The Ministries of Internal Affairs of Central Bosnia Canton, Zenica Doboj Canton and Una Sana Canton have established a database in which they enter records of foreign vehicles with speeding tickets and other citations. Police officers on ground use special equipment to access the data base. If they pull over a car that was already in the database, they can order the drivers to pay on-the-spot for the infractions committed previously, or within a seven-day legal limit.
Police officials explain that fines are being charged from drivers who have residence in the country, while foreigners leave without paying fines.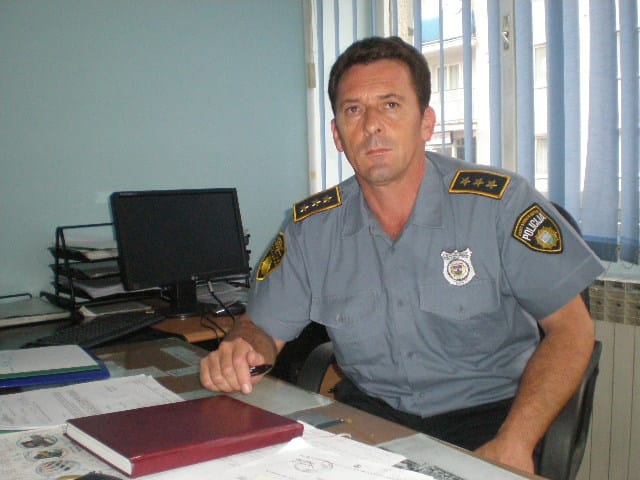 Zenica Doboj Cantonal police shared its database with the border police in the beginning of 2010, which led to drivers with citations being pulled over at the borders and some foreigners going back to pay their tickets according to the canton's police officials.
The Bihać Cantonal police also established a database of infractions with over 9,000 drivers whose combined infractions amounted to almost 500,000 KM. The database is available to all police HQ in this canton that collect debt from tickets.
Sulejman Tukar, Detective General of the Central Bosnia Police, said that traffic citation revenue has increased, but the biggest result is that the drivers are aware of the police actions and are more becoming more careful.
Ahmet Bašagić, the chief of the traffic police in Una Sana Canton, said that since last June the traffic and border police officers started using Personal Digital Assistants (PDAs). Bašagić explained that a police officer on the ground can access the internal ministry's server via his PDA to check if radar has a record of the pulled over car in its database of infractions.
Bašagić said that in 5.5 months since PDAs have been introduced around 6,000 tickets were given out to drivers of foreign cars. He said that these drivers are mainly Bosnian citizens with a temporary status abroad, but some were foreigners and fines could not be enforced.
The Efficient System of Payment Enforcement in the EU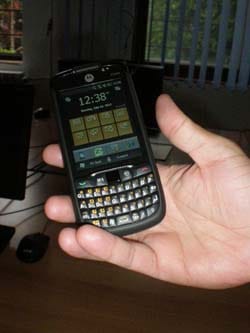 Bašagić explained that PDAs are used in the European Union's (EU) countries where there is a single database of infractions.
"If you are exiting Slovenia, and you have committed an infraction in Spain, the border police officer will pull you over and send you to the nearest bank to pay what you owe", said Bašagić.
Goran Šmitran, the head of the Traffic Security Department at the RS Police, said that the biggest problem in this entity is the enforcement of infractions which have been recorded with the stationary radar. He said that the RS police has had a hard time finding the identity of foreign drivers caught on stationary cameras. Without this piece of information it is impossible to fine a person.
In order to fully solve the issue of ticket payment enforcement, Šmitran said that all the police agencies in BiH have to sign bilateral agreements with different countries, as well as with the EU.
According to the Association for the Advancement of Traffic in the RS, the most frequent traffic infraction is speeding. The Association's president Milenko Jaćimović said that around 4,500 cars with foreign plates were caught by three stationary radars in Banja Luka in 2011. These will never be charged.
CIN published earlier a story on the infractions committed by drivers with diplomatic license plates. BiH courts have dismissed every case because of diplomatic immunity laws. At least 120,000 KM in fines had not been collected at the time.