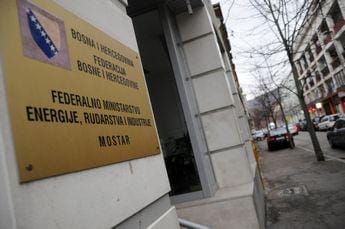 A year after the ministry Vahid Hećo headed awarded a 50,000 KM grant to a Kladanj firm Pool Trans, Hećo's wife Sabina got a half ownership stake in the firm.
The Federation of Bosnia and Herzegovina (FBiH) Ministry of Energy, Mining and Industry gave this grant in June 2010, requiring that the firm hire workers and refurbish its production halls. This was never done.
In mid-2011 owner Sulejman Kuluglić transferred ownership rights to his mother Remzija and to Sabina Hećo. At the same time, the firm changed its name to Bio Pool.
Bio Pool is one of five companies the Ministry sent warnings in advance of lawsuits at the end of February 2012 because they had neither accounted for grant spending nor returned the funds.
Warnings in advance of lawsuits also were sent to two Sarajevo firms—Eltra and Grom-BH—and to Gračanica-based Neutral and Olovo-based Glas Company.
These five firms received 460,000 KM in grants. The Center for Investigative Reporting in Sarajevo (CIN) found that the Ministry will have a hard time recovering those funds.
Eltra LLC received 80,000 KM, but has been in the liquidation since Sept. 14, 2011. Ministry officials said that they were unaware of the liquidation and that they received a confirmation that the warning was picked up by an unknown person at the address where Eltra was registered. The officials could not decipher the signature on the confirmation receipt. They also could not track down the firm Grom-BH and its owner.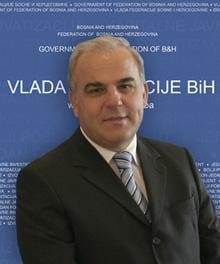 The Audit Office for the Institutions of the Federation of BiH warned the Ministry during Hećo's term that it should establish a system of continual oversight of grant spending. This was never done. Oversight only began with a new FBiH government and establishment of a commission in charge of it.
Zvonimir Pavlović, the president of the Commission for the Oversight of Grant Spending, said that a Zavidovići firm Passenger Transport received 100,000 KM in 2007 from the Ministry, even though it did not fall under its purview.
The firm is in the majority ownership of Besim and Ismet Begić, SDA members. The Begićs are better known as the owners of Almy Group out of Zenica that owns construction, transport and retail firms.
Only rare entrepreneurs made sure that taxpayer money is spent properly. Zarif Bećirević from Cazin voluntarily returned a grant once he realized that he was not able to spend the money according to the contract. His firm Elan Commerce received 50,000 KM in 2008.
That was not my money' said Bećirević.
Vahid Hećo refused to talk with CIN reporters.
Money for the members of governing parties
During Hećo's term the Ministry dispensed around 15 million KM in grants to private firms in FBiH and the district of Brčko. CIN reporters found that at least 4 million KM of that was awarded to firms whose owners or managers were members or donors to the governing parties in FBiH.
In all, 129 private firms received grants. At least 33 can be traced to members and donors of the Party for BiH, the Party of Democratic Action (SDA), the Croatian Democratic Union (HDZ), HDZ 1990 and the People's Party for Work and Betterment.
In 2010 the Ministry distributed 6 million KM to firms. All except one received less money than they asked for. The contracts among other things stipulate that the companies hire new workers, increase production and start exporting to foreign markets. Many grant recipients failed to meet their obligations.
In its grant application Bio Pool stated that it needed 300,000 KM and 20 more workers to start producing briquettes. It received 50,000 KM.
At the address of Starić 1 on which Bio Pool is incorporated, CIN reporters found the halls of a firm Kuluglija.
Mirza Kuluglić, the father of Sulejman who owned Bio Pool, said that Kuluglija was a family owned company specializing in wood products and that it owned the majority of the facilities.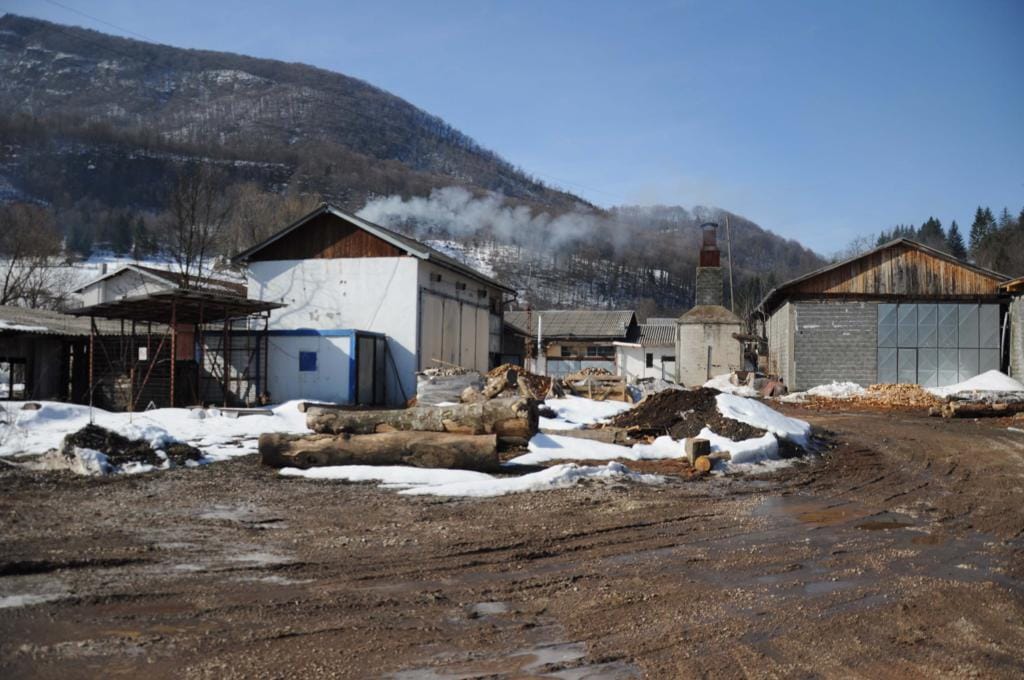 Kuluglić was a member of Kladanj Municipal Council who represented the Liberal Democratic Party. He said he invited Hećo to join the firm thinking that Hećo would bring in investors if he had a stake in the firm.
'He was not so powerful anymore, but I counted on his wide network of people' said Kuluglić.
He explained that they asked for a grant so that they could fix a roof that had caved in because of snow. Thus, they could leave a good impression on the potential investors. However, even though he had entrepreneurs from Turkey visiting him on Hećo's word, Kuluglić has not found a strategic partner. He has not started the project yet.
He said that Sabina Hećo was probably going to step aside soon. 'It didn't last long' he said.
A Gračanica Neutral owned by Besudin Hodžić also received 50,000 KM for purchase of machines and equipment for wood recycling in 2010.
Hodžić was a Party for BiH candidate in the 2008 elections for Gračanica Municipal Council. He did not win, but he was appointed to the Town's Board for International Cooperation.
In its grant application Neutral stated that it was going to hire 10 workers. However, in less than four months after receiving the grant, two out of three company accounts were frozen and one was killed. By the end of 2010 the firm had just one employee — Hodžić's wife.
Hodžić told CIN he never bought the machines because the NLB bank forfeited the grant money because of his defaulted private loans.
Management abroad, firm not at the address
Grom-BH received 100,000 KM grant in 2010 as a start-up in ecological heating. In his grant application Bajro Hušidić said that he was going to increase production and hire new workers.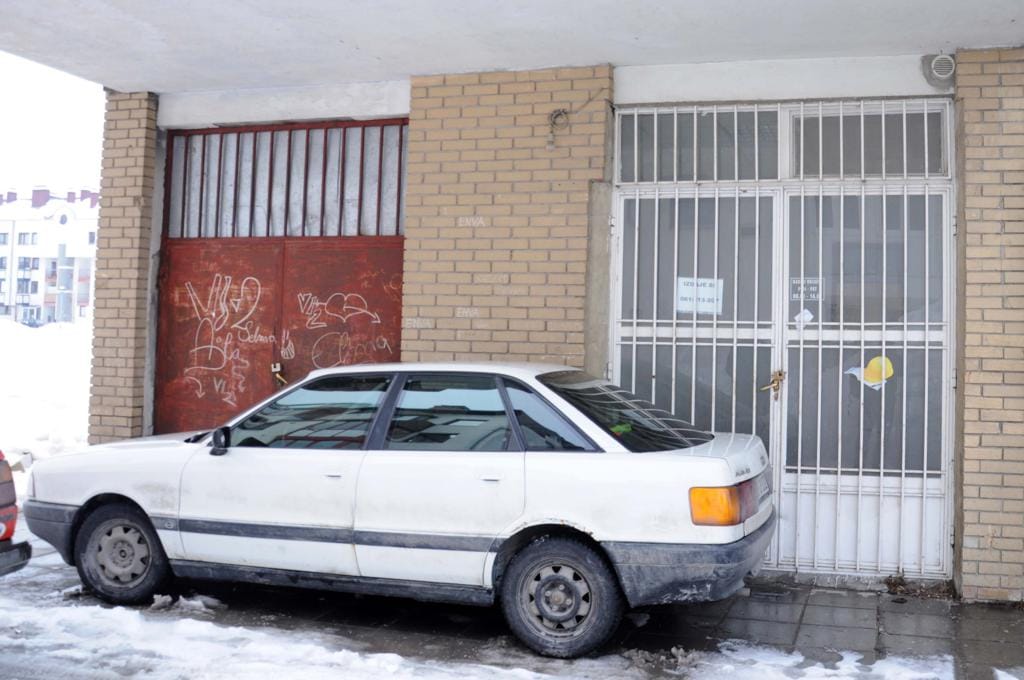 When CIN reporters reviewed the firm's paperwork filed with a Sarajevo court's company register they found that Grom-BH was incorporated for all kind of trading activities but not for production.
By Sept. 30, 2011, when the deadline for the final report on the grant spending was going to expire, Grom-BH provided no receipts, no evidence of money being spent or any proof of hiring. CIN tried to call Hušidić at the cell phone listed with the Ministry, but got instead an answering machine saying that the cell number was out of use.
At the address where the firm was incorporated at the suburb of Ilidža CIN found a 15-square-foot office with a "For Rent" sign on the door.
Pavlović, president of the oversight committee, said: 'They took money and disappeared.'
Hušidić's father Osman said that his son last got in touch with him in March last year to say he was going to Dubai. The parents of Jasna Smailović, the firm's director, say that she's left for Germany.
Nusmir Bjelić, whose firm Glas Company received 180,000 KM in 2010 to do finishing works on his facilities for wood processing and to purchase machines, said that he had sent the expense report to the Ministry. He did not know why the Ministry has not received it. He added that he had spent the bulk of the money according to the contract, and that he was planning to spend the remainder.
'If I was sued, I would not be able to work anymore (…) I would lose even those workers that I have' said Bjelić.
Grants to a newly established firm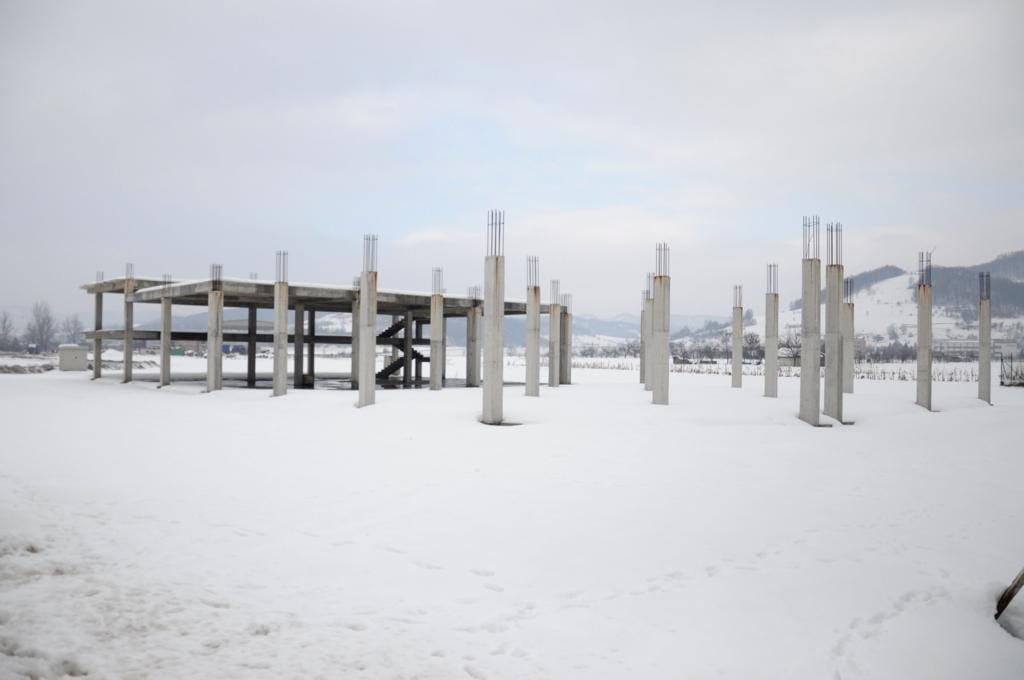 Visoko Premium Group received 280,000 KM in 2010. It was one of the biggest grants and one approved just two months after the firm was incorporated. In its grant application Premium Group promised to hire 30 workers, but instead, the Ministry received evidence of 10 hires. At the location where a facility is supposed to be in place there is only the concrete skeleton of a building.
Mepsud Mehmedagić Mane, a Visoko resident set up Premium Group. He later transferred his ownership stake to his son Namik. Neither wanted to talk to CIN reporters.