After her husband lost his job two years ago, Subha Mujčinović knew she had to do everything she could to help her family.
The only cash coming into the Visoko household since then has been the money Mujčinović earns selling fresh cheese on the street next to the Markale market in Sarajevo.
Every time the 37-year-old Mujčinović gets on the Sarajevo-bound train, she knows she will be violating the law by illegally selling food which has not been tested for bacteria. She knows she'll probably have problems with the police. But, she also knows that her family depends on her and so she will not give up her illegal trading.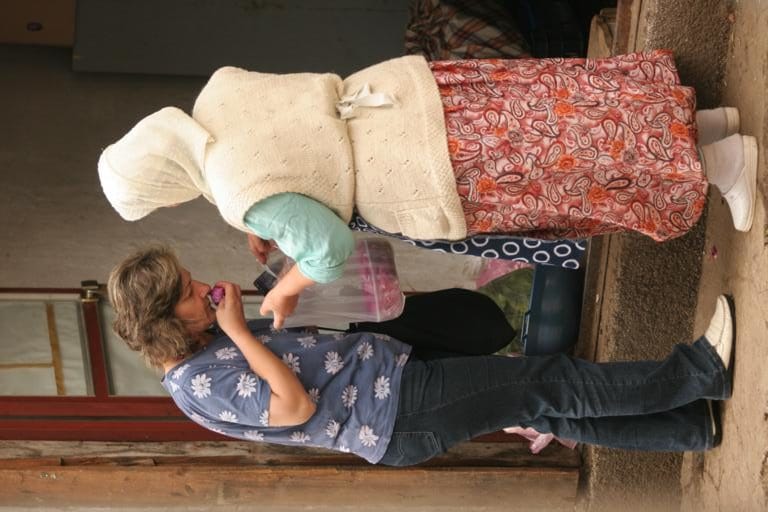 Vending in BiH has developed in the wake of post-war poverty, according to food inspectors and police officials. Citizens still remember four long years of not having enough to eat.
Nobody thought about bacteria when they counted themselves lucky to have pâté made of lentils and yeast, or burek made from foul-smelling canned meat not even cats wanted, or 30-year-old protein biscuits donated from U.S. military stores dating back to Vietnam.
A decade later, the foods people dreamed about during the war can be found in the any of the multiplying chains of supermarkets.
However, according to World Bank data, 50 percent of Bosnian citizens live beneath the poverty line. These people are still buying food on the streets because it is cheap.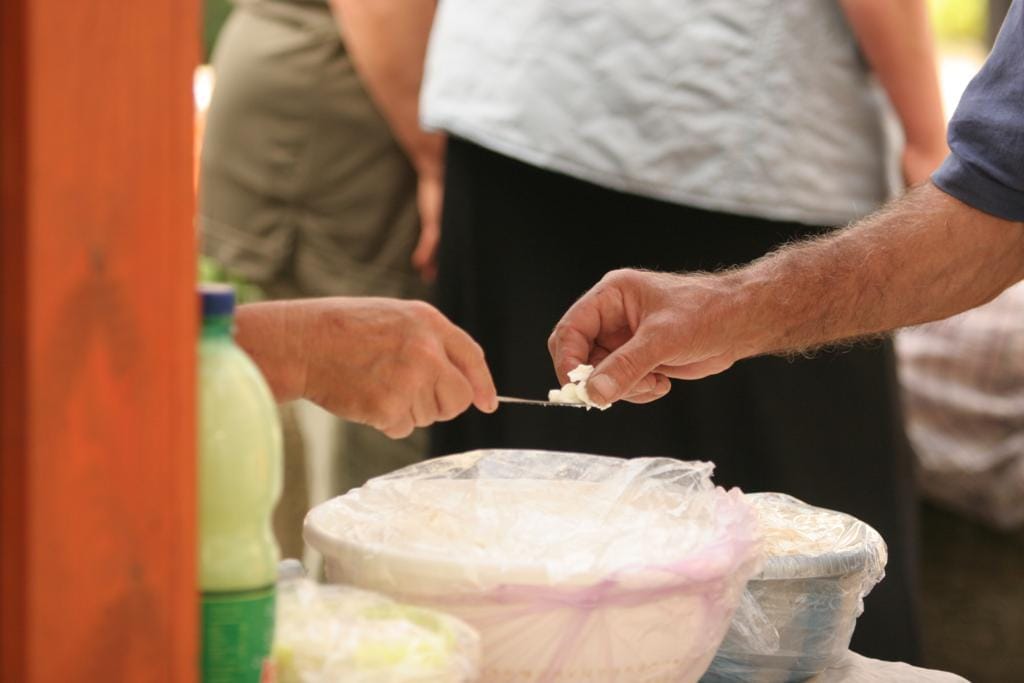 The Center for Investigative Reporting in Sarajevo (CIN) bought13 samples of cream and cheese from markets in Sarajevo, Mostar and Banja Luka and had them analyzed by the Sarajevo Veterinary School.
Ten contained high levels or dangerous bacteria that cause food poisoning.
Who's job is it?
While many agree that illegal street vending is an issue, few want to do anything about it.
While they talk passionately about how street vendors are a disgraceful sight for tourists and the local population, and about health dangers, especially during the summer heat, food inspectors justify their passivity by saying the Law on Inspection doesn't specify that illegal trading is their responsibility.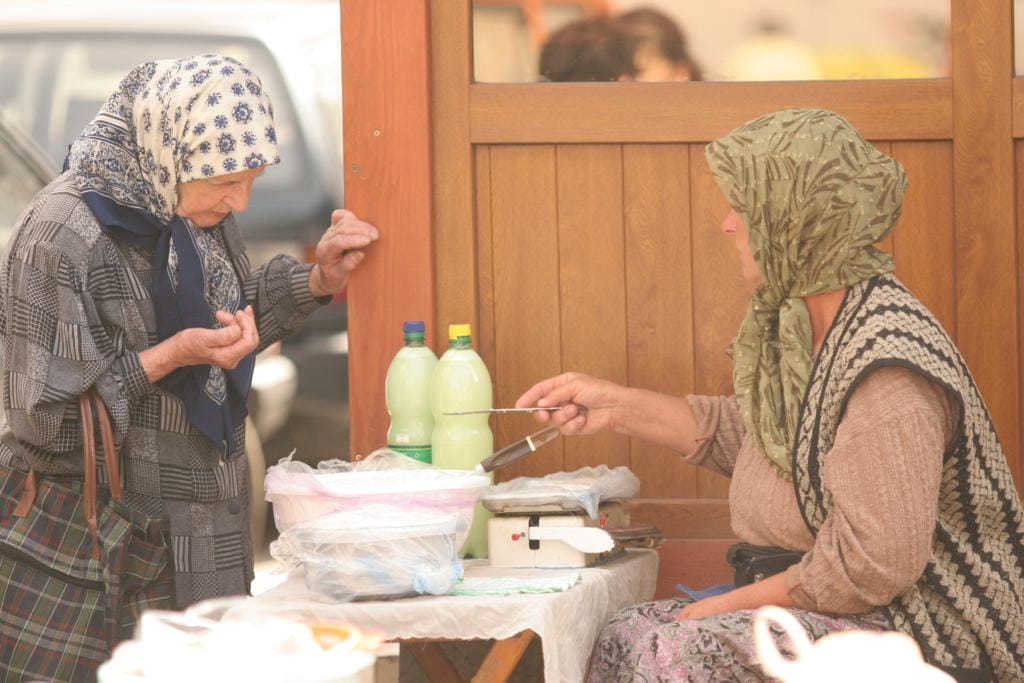 'It's not that we don't want to or cannot do it, but why should we do someone else's job?' said Mithad Pašić, head of Sarajevo Canton market inspection. He claims police and sanitary and veterinary inspectors want to force the market inspectors to patrol the streets.
Pašić said veterinary inspectors should take care of illegal street vending. But Hasan Džinić, head of Sarajevo Canton veterinary inspection, said police should deal with vendors first.
When he sees food being sold on the street, Džinić said, 'I call over to a policeman on the beat who usually stands across the street watching the food being sold.'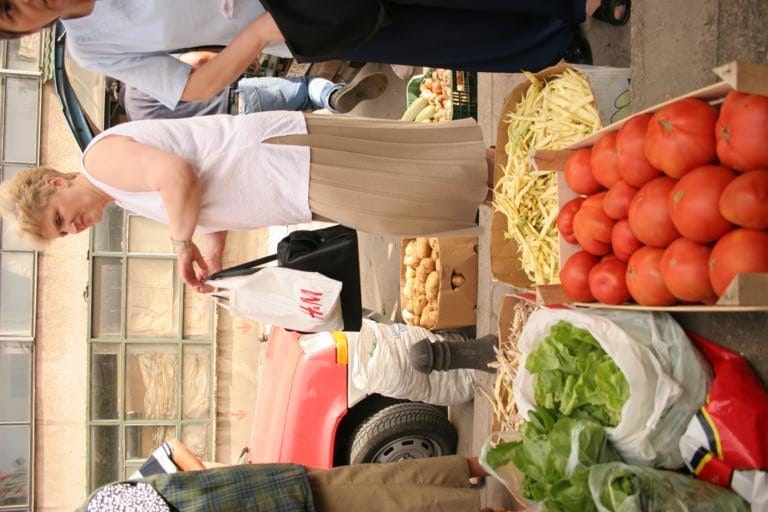 Jasmin Idrizović, head of the First Police Headquarters in Sarajevo, which supervises the Stari Grad and Centar borroughs, center city neighborhoods popular with tourists, said illegal street vending is not their concern.
He said the law forbids police from confiscating goods from illegal vendors, and that all police can do is order them away. Idrizović wonders what police stations would look like if police stacked them with confiscated goods.
He admitted his officers don't raid the streets every day. 'We do occasionally, ad hoc, when needed' he said, adding that police are doing it because other officials are not.
In late 2003 the cantonal government, police and five ministries began a crackdown on begging, homelessness and illegal vending. Pašić was chosen to lead a team combating illegal vending.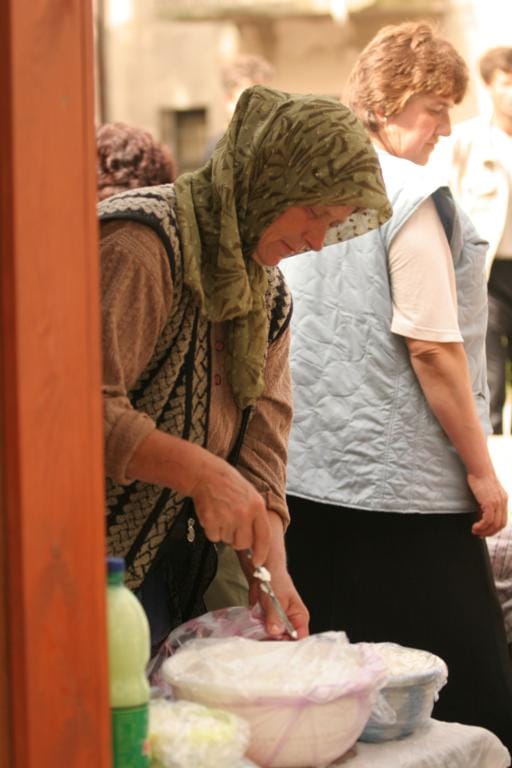 'I had terrible problems. Nobody wanted to be a bad guy and work on the street. I had no backing' said Pašić. His team failed and doesn't exist today.
'They all cut corners – police and parks and sanitary and veterinary inspectors. In the end the market inspectors were all alone' he said. Pašić said his department's 'agony' lasted until Jan. 1, 2006, when the new value-added tax (VAT) law took effect. He said inspectors were too busy enforcing VAT regulations to work on illegal vending.
One reason inspectors don't want to deal with vendors is that they can be so difficult. According to police records, enraged vendors assaulted market inspectors three times between 2003 and 2005. In August 2004, when between 20 and 30 policemen accompanied inspectors on a raid, a vendor broke a windshield on a market inspection official car.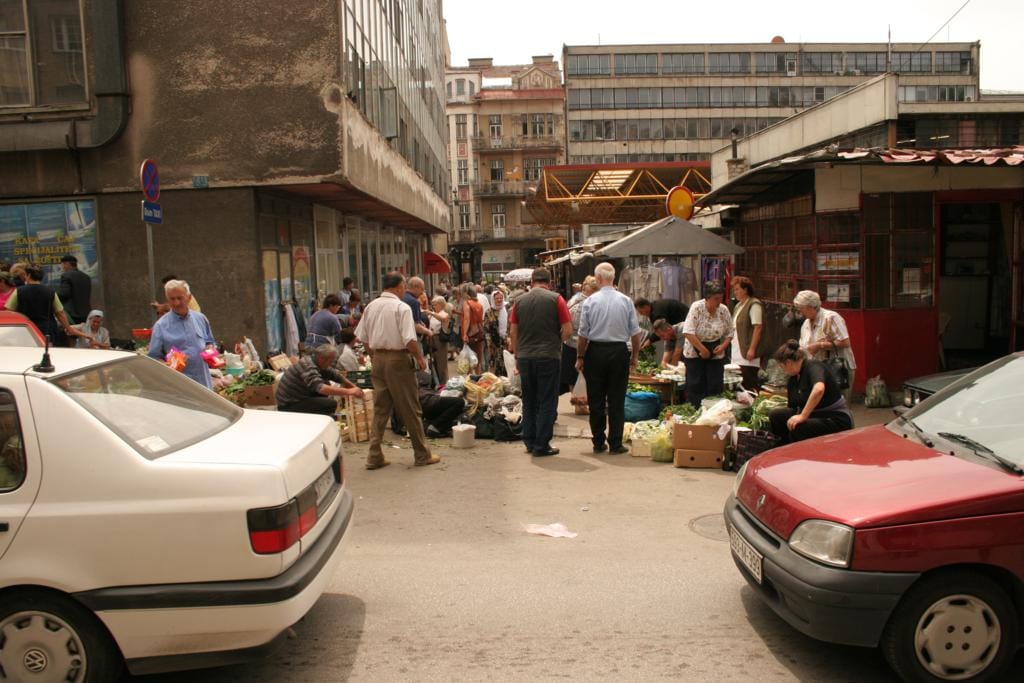 Pašić says assaults on inspectors are not unusual. 'When you're going into action, you don't know what may come your way. After all, it's a street' he said. Pašić admits he's happy he doesn't have daily contact with illegal vendors.
Fatima Alić from Sarajeva said she buys cheese every week from street vendors at Markale. She says she doesn't fear poisoning because she always buys from the same vendor and has never had food poisoning.
'I'm not crazy enough to pay one extra mark for the same cheese at the inside market' said Alić.
Eniz Čolaković, a physician specializing in hygiene and medicine ecology with Mostar Public Institutes, says food on the street is of dubious quality because of its origin, and the way it is stored and transported.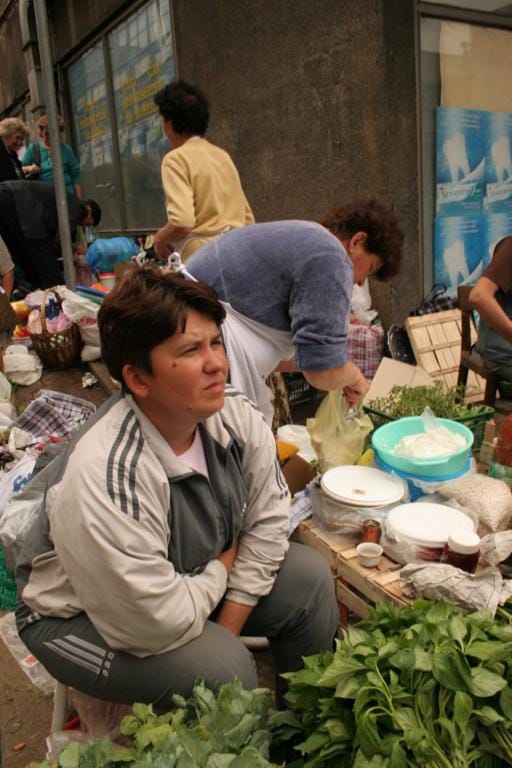 'This food doesn't meet the minimum of hygiene conditions to be put on sale' said Čolaković. He said vendors don't wear aprons, hairnets or gloves, and that in 90 percent or more cases they have never had sanitary check-ups.
Street vendors will tell you their products are safe.
Subha Mujčinović said a vet checks her cows once a month and no customer has ever returned milk.
Mujčinović , on her weekly trips from Porječani near Visoko to Sarajevo, brings between 10 and 15 kilos of cheese which sells for 2.5-3 KM per kilo, compared to 4 KM at the inside markets.
'People selling on the street are illegal competition to those selling legally' said Suljo Džafo, director of the inside market 'JKP Tržnice.' He wishes police were more effective. 'That's a cat-and-mouse game, I tell you' he said.
Illegal vending can be stopped
Hepok Market in Sarajevo shows that it is possible to put a stop to street vending. Police patrolled in squad cars there for several days until street vendors gave up.
Idrizović mentions other successes, such as Gymnazium and Ferhadija streets and Ciglane market, which for almost a decade after the war had makeshift vendor booths where one could buy everything from eggs to furniture. 'We've gotten this under control by putting our men in civilian clothes in the market' said Idrizović. This was done in collaboration with market inspectors.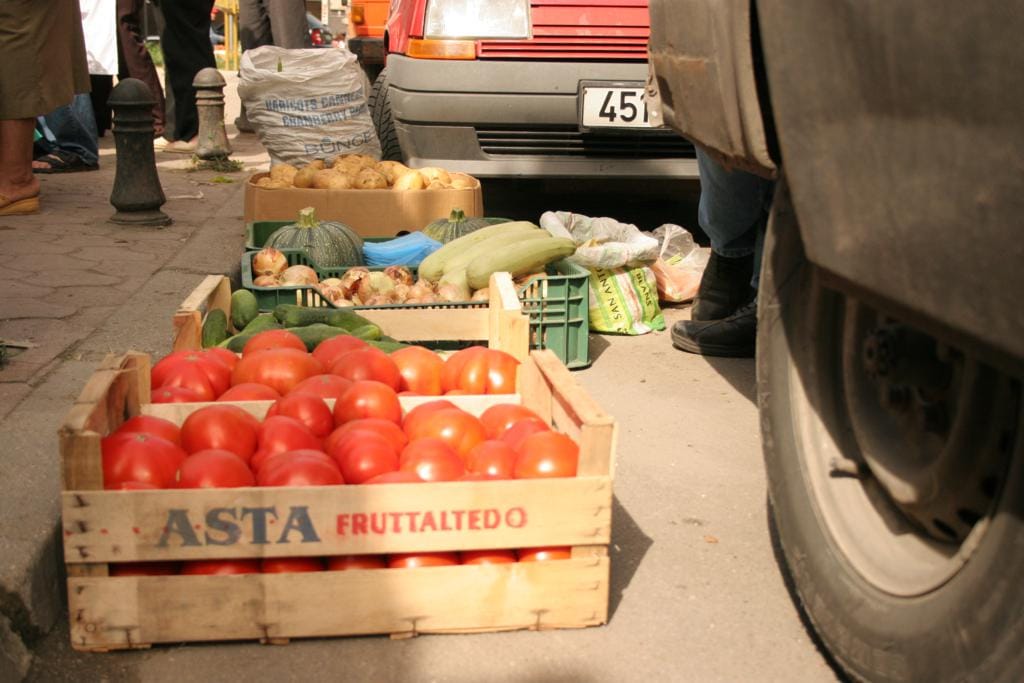 During 2004, police officers and inspectors chased off illegal vendors 293 times in the First Police Precinct.
A total of 205 joint actions were carried out in 2005, but only nine in the first five months of this year. Police blame inspectors for the drop-off in joint actions.
The First Precinct has not received one written request from sanitary or market inspectors for a joint action against illegal vendors since 2004. 'We cannot root out our street vendors, but we can bring it down to a minimum' Idrizović said. 'I wish inspectors came to me every day to ask for police assistance.'
Mujčinović, the cheese vendor, says she see more than enough police. Every time she tries to sell, she says, they chase her and the other vendors away. She accepts this trouble as part of her business and has learned to deal with it. She never puts up an argument. 'They never book me' she says, 'and I never have to pay any fines.'