Two years ago, Haris Hadžalić received a phone call from the Cazin-based Public Health Clinic. The clinic's director Muris Halkić asked him how was it possible that he had used up ten packs of Lopril H, a medication used in treatment of high blood pressure, in one month.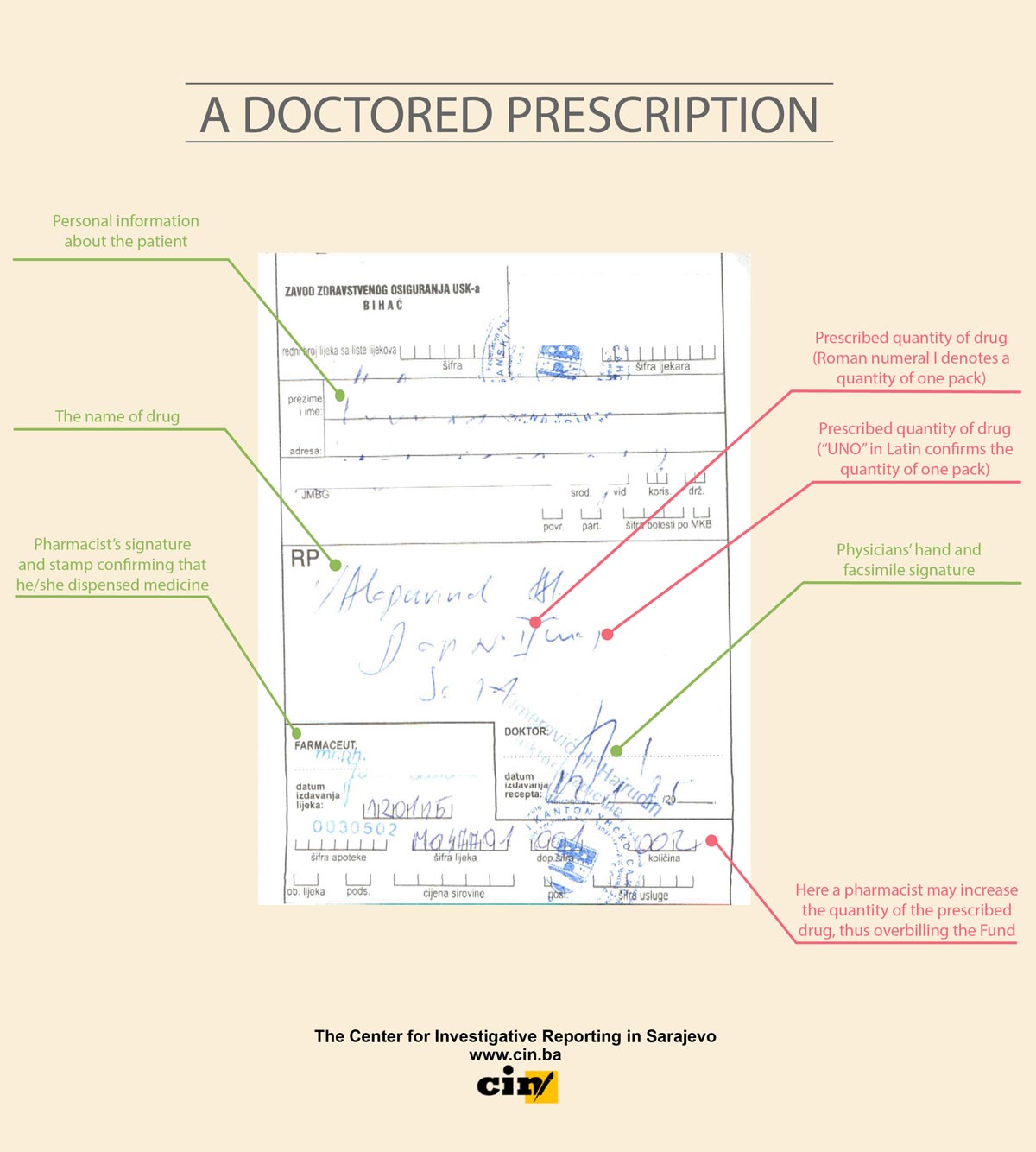 Hadžalić was taken aback by the question: "I told him I did not use this type of therapy."
He told reporters from the Center for Investigative Reporting in Sarajevo (CIN) that he had never suffered from high blood pressure and how he realized that his privacy was breached.
The clinic launched an internal investigation that led to Dr. Senad Selimović – he had issued around 600 fake prescription orders which were all dispensed by one pharmacy.
"There were cases when a patient was prescribed as many as 18 packs of Lopril in a month," director Halkić told CIN.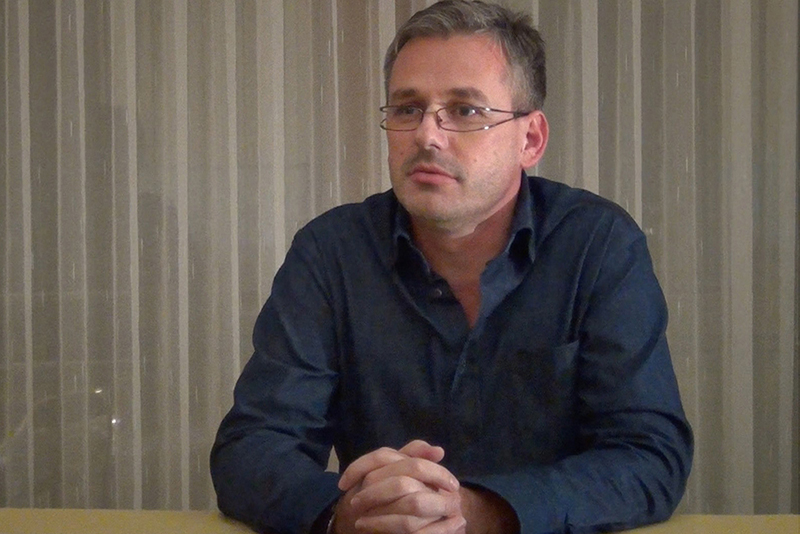 In this way the Una Sana Canton Health Care Fund paid to the pharmacy for medications that have never been dispensed. Over the years, the Fund has lost millions of KM because of fraudulent prescription orders filled out by clinics across the Canton. This year, the Fund has set up a commission to police how subsidized medicine is being dispensed. The dice fell on 14 physicians from Bihać Public Clinic. The commission reviewed their work during the first six months of this year by combing through medical files of between 100 and 200 patients per a doctor.
Fake Prescriptions
The Commission found that doctors Mehmed Hukić and Amir Cerić issued 212 prescription orders in the names of unsuspecting patients. The patients have never come for a check-up or showed up at a pharmacy to pick up medication.
"In my opinion, these are fraudulent prescription orders," the commission member Aida Dervišević told CIN.
CIN reporters reviewed the reports and found that prescription orders were mostly dispensed by Europharm and Kovačević pharmacies. The Fund was billed for 118 fake prescription orders.
The pharmacies' owner Aida Alagić told CIN that she did not accept the Commission's findings because the agreement between the Fund and the pharmacies did not make provisions for such checks. She said she was considering to sue the Fund on the premise that the Commission had no legal mandate to do what it had been set up for.
"I don't know what someone does – I have no access to it. I was not there," said Alagić.
The commission member Dervišević said that the investigation's results should be sent to a Prosecutor's Office: "The commission may establish that such a prescription order was fake and fraudulent, but we are not investigators," said Dervišević.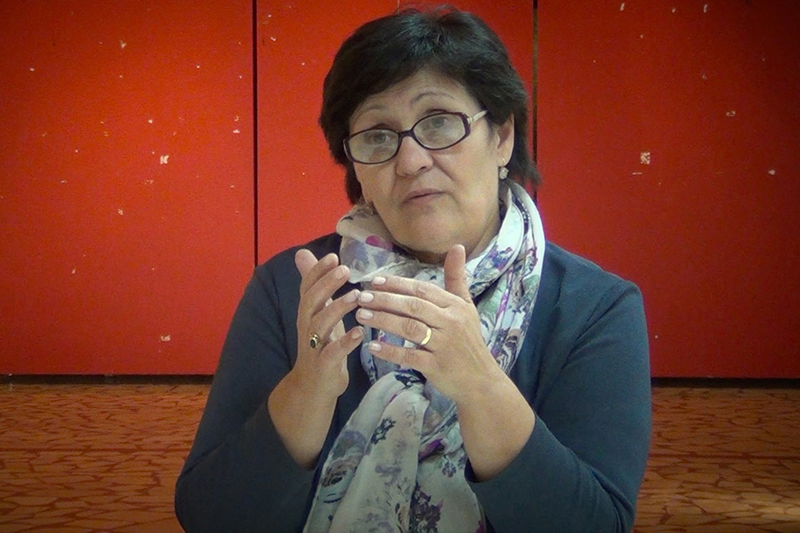 These pharmacies are around one kilometer away from the Bihać clinic. If the patients were to take their prescription orders to those pharmacies, they would have to go past the B Pharm pharmacy that is located smack in the Clinic itself. Yet, this pharmacy dispensed no prescriptions signed by the doctors.
Dženis Šabulić, the B Pharm's owner, believes that a doctor tips a patient to which pharmacy to go to pick up medicine. The passer of forged prescription may present a pharmacist with oral prescription order, which later will be followed up with a written one. "Or they give pharmacies prescription blanks while the medicine has never been dispensed," said Šabulić.
Mirsad Salkić, a patient from Bužim, told CIN that he picked up his medicine in the Europharm pharmacy without a prescription order.
"A physician wrote the name of a medication on a plain piece of paper, signed it and told me to go to the Europharm pharmacy. I showed up at the pharmacy and lo and behold, I picked up everything he'd written! I said: 'Do I need to pay for something?' The female pharmacist replied: 'You don't need to pay for anything'" recalls Salkić.
False Issuance of Prescription Drugs
Fake prescription orders are not the only way to abuse health care system in this part of Bosnia and Herzegovina (BiH). Pharmacies have found a way to additionally profit in the system without checks and balances. Some of them add increased doses to otherwise legitimate prescription orders.
Such manipulation is widespread among pharmacies. During the investigation, the reporters noticed a tampered prescription in a Cazin-based private pharmacy Mak-Pharm. They asked the owner Anel Kosić about it.
He said that he had corrected the prescription afterwards and warned his employees that this should not happen again.
The Fund's commission found that Bihać-based pharmacies doctored at least 121 prescription orders during the first six months of this year.
"Say, a doctor prescribed two packs of a certain medication, but the pharmacy has added two more! This is called 'overbilling'" said Dervišević.
The bulk of it — or as much as 107 of the prescription orders — come from Europharm and Kovačević pharmacies.
A doctor would write the name and quantity of a medication, but a pharmacist might increase the quantity of the medication several times over in the part of the form that he fills out. Pharmacies then send such prescription orders with invoices to the Fund billing it for the medicine. In this way pharmacies make money several times over because they charge for medications they have never dispensed.
The manager of the Cazin Clinic Halkić said that everyone in the health care system has to fight against abuses, but the Fund should shoulder the biggest responsibility because it pays for the medications.
"Until now the Fund has not policed how subsidized medications have been dispensed," said Halkić.
This would call for constant comparison of invoices against the related prescription orders.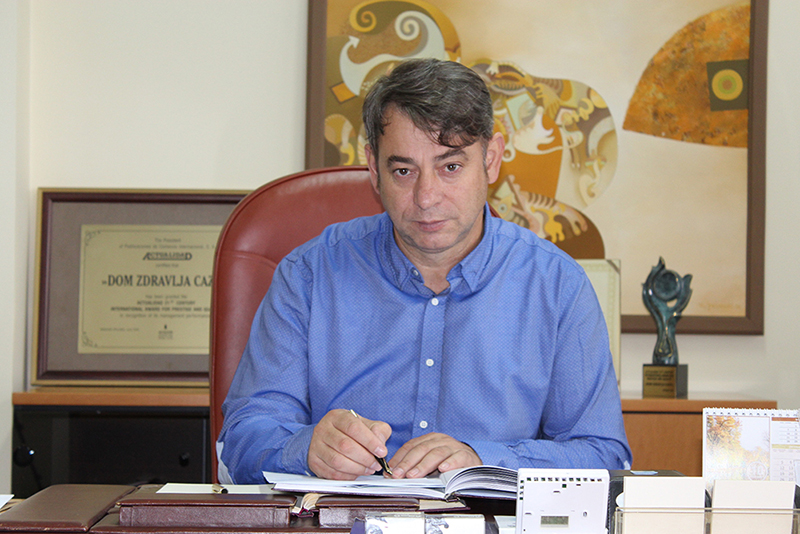 This practice only started this August when the Fund launched the investigation into the abuse of prescription orders in the Cantons' clinics. To this end, two commissions have been set up – one to analyze patients' medical files and the sign-in log; and the second commission to count and analyze prescription orders that pharmacies use when billing the Fund and compare them against invoices.
"We have seen the wrongdoing, but the investigation is ongoing," the Fund's director Almin Handanagić told CIN. He said that the Fund has stopped reimbursing all the pharmacies in which irregularities were uncovered until the end of investigation. These include Europharm and Kovačević which account for the bulk of fake and fraudulent prescription orders according to the commissions' findings.
Fight for Green Prescription Forms
In the region of Una Sana Canton there's an ongoing war for "green" prescription forms which mean that a medication is fully or partially subsidized by the Fund.
The employees of some pharmacies court patients in front of public health clinics and infirmaries vying for their prescription orders.
"There are unknown private vehicles in front of some public health clinics with certain pharmacies' employees soliciting prescription orders from patients and bringing medicine to their home," said Lirija Jusufović, the manager of a Public Health Clinic in Velika Kladuša.
Such medication sale is prohibited by the Federation of BiH Law on Pharmacies. According to the law, the sale can take place only on pharmacy premises.
CIN reporters learned from the patients that Alagićs' pharmacies are doing the same.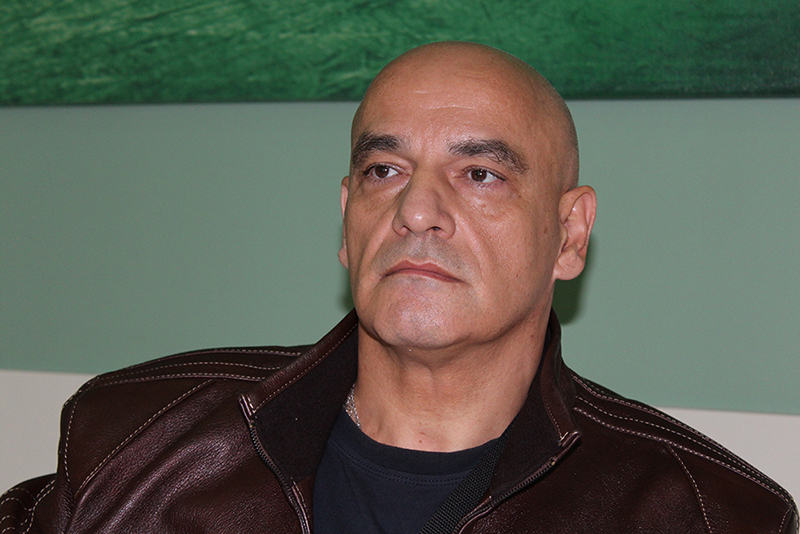 "A man from pharmacies Europharm and Kovačević comes here – these work together – to pick up those prescription orders and says: 'I'll come by this store this evening around five, half past five," Muharem Lojić, a patient from Orašac near Bihać, told CIN.
Last year, the Bihać public health clinic received 154,000 blank prescription forms for subsidized medicine. Eight months later, the clinic officials asked for a new batch and this led the Fund to launch the internal investigation that found evidence of "abuse of dispensed and billed prescription orders." Two important findings came to light – that the Fund was billed for 7,318 prescription items above what the clinics' doctors had prescribed and that 16,783 prescriptions items have been lost without trace.
The average price of exempted medication in the canton is around 18.5 KM, but the prescription form allows for adding several packs of the same item.
The Cantonal minister of health and social politics Ibrahim Kajtazović said the Fund paid 2 million KM more for free prescriptions than it had planned in the last year's budget.
"Money is leaking there," says Kajtazović.
The Fund's combined budget amounts to more than 80 million KM and is used to finance the health care of 212,000 of the canton's medically insured citizens.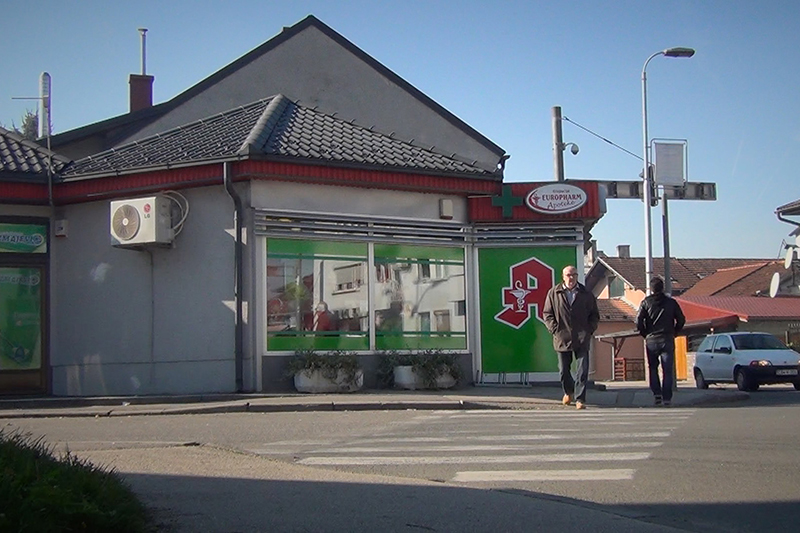 Misuse of patients personal data
In April 2013, Dr. Senad Selimović of the Cazin clinic was officially on vacation. During this time, 600 prescriptions were filled out.
The clinic's director Halkić said that all prescriptions were billed by the Lijek pharmacy in the Cazin neighborhood of Tržačka Raštela.
"What's troubling me as manager and doctor is that all patients from one neighborhood went to a pharmacy that's located in another neighborhood 15 kilometers away to get their medication," said Halkić.
For this reason, in mid-2013, managers at the Clinic decided to keep a close eye on Selimović. They found that he filled out fake prescriptions and mishandled the patients' personal information.
At the end of March and during April 2013, Selimović filled out five prescriptions in the name of Haris Hadžalić.
Selimović denied accusations in a CIN interview. He said that he kept blank prescriptions in his desk.
"Someone must have had access to my stamp…someone else filled out those prescriptions."
However, he told the Commission that prescriptions were most probably stolen and that he kept them "stamped and filled out in advance." This was enough for the Commission to conclude that "Dr. Selimović failed to correctly handle prescription orders, because prescription orders are not to be filled out in advance and without the presence of a patient."
His claims about the possible theft of claim forms were also reviewed and it was found that he had never reported any missing.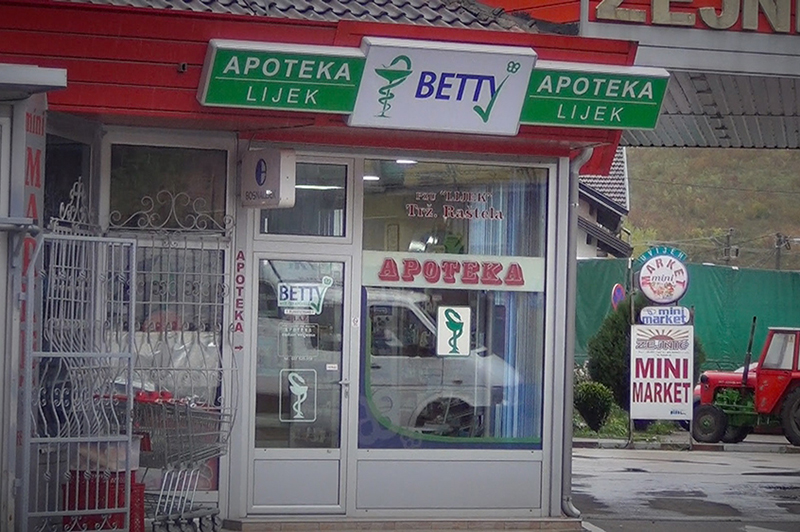 CIN reporters visited the pharmacy which had done all the billing. The owner Senad Zejnić said that the clinic's director called him and asked about the prescription orders. Zejnić told him that he had nothing to do with them or with Selimović.
In mid-July 2013, Selimović was fired.
"A dispatch rider arrived with a document. I had no idea what it was about and I signed off to have received the document. Only when I opened it did I see that this was the termination of contract without a notice period."
He sued the Cazin Clinic on grounds of illegal termination. The case is ongoing before the Municipal court in Cazin.
Hadžalić told CIN that he's afraid of possible consequences.
"Who can guarantee that I might not be accused of being involved in prescription orders fraud tomorrow because my information is on them," he said.
An investigation into other Public Clinics in the Canton is in order.
The Commission has not exactly established how much money has gone down the drain in the Canton, but it noted that there was enough evidence of "criminal acts and misuses."
"Let the law enforcement deal with it," said the Commission member Dervišević. "And I think that this will be done because it cannot go on like this. This has reached such proportions that it should not stop here."