Four years ago when Faris Gavrankapetanović took over as head of the Sarajevo Canton Health Care Fund, he made it impossible for publicly owned institutions to bid to provide biopsies and tumor markers detection.
A public tender he had put out let only private firms compete for these lucrative contracts paid by taxpayer money. The private My Clinic founded by Emir Talirević, a friend of Gavrankapetanović's, was the only clinic that could meet the conditions at the time.
Since he had no competition, Talirević easily won bids the Histopathology Institute put out in 2012 and 2013.
Contracts with the institute opened the doors for Talirević to big public companies including General Hospital Prim. Dr. Abdulah Nakaš in Sarajevo. The Center for Investigative Reporting in Sarajevo (CIN) has already written about how, after Sebija Izetbegović took over General Hospital, it awarded a contract to Talirević's "My Clinic" for a price several times higher than the hospital had paid previously.
A Deal for Businessman
Until 2010, pathology was exclusively the domain of public health care providers. Sarajevo-based Clinical Center, Medical School and General Hospital had the staff and equipment.
The Pathology Institute of the Sarajevo School of Medicine did histopathological analysis for the Clinical Center of Sarajevo University (KCUS) until 2005 when the Center developed its resources to do it independently.
Amendments in 2010 to the Law on Health Care of the Federation of Bosnia and Herzegovina (FBiH) gave private clinics license to do histopathology. Soon after, My Clinic put this activity into its incorporation form.
My Clinic got the first contract for histopathological services from KCUS at the time when Gavrankapetanović was at its helm. Talirević said that no tender was put out for this contract and called it a pilot project worth 6,000 KM.
"We shouldered the costs …just to show them what we were able to do it," said Talirević.
However, the project did not continue because Gavrankapetanović left KCUS, and new management did not extend Talirević's contract. The two providers continued collaborating under the Fund's wing after Gavrankapetanović took over.
In Fall 2012, with the goal of speeding medical testing, the Fund put out a call to finance histopathology analysis. But, only privately owned healthcare providers were allowed to participate. Talirević's Clinic was the only private health-care provider licensed to do histopathological testing in the Sarajevo Canton.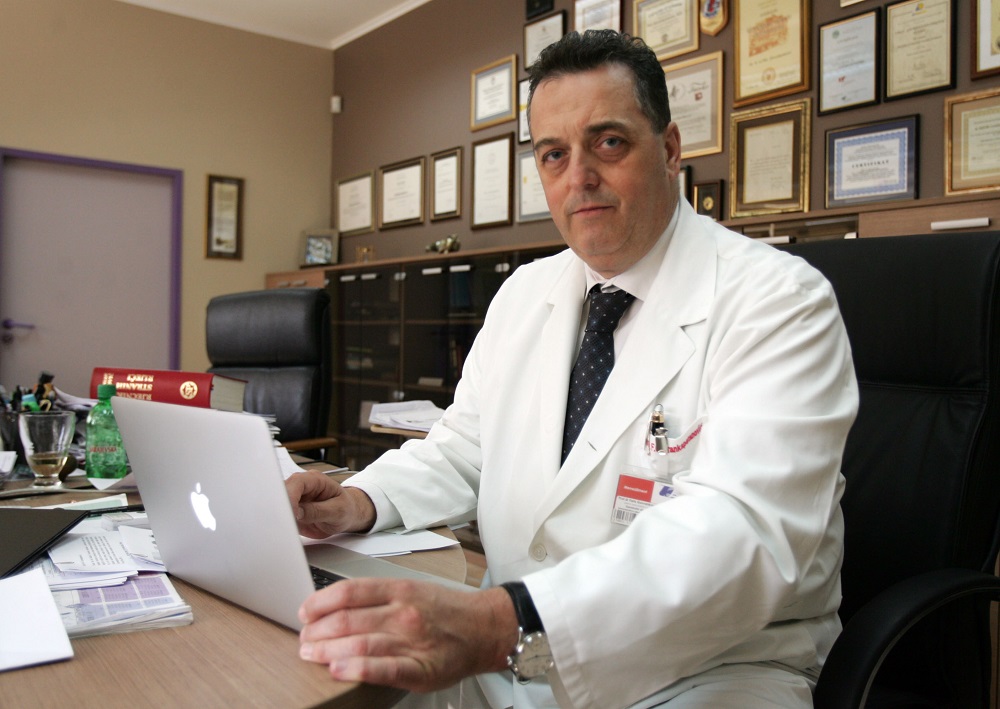 The Fund's officials say that a call was put out because of long waiting lists for testing in all of the public health care institutions.
Medical School Fell Through the Cracks
Sarajevo Medical School also did histopathological testing at the time Talirević got the job. Then dean Bakir Mehić said that he was interested in applying, but was surprised to see that only private providers were allowed. He called Gavrankapetanović to ask why he had put out such a bid.
"I asked him why this was so. Why, why only privately owned? He said: "That's in line with the articles of association'" Mehić recalled.
He said that the school was capable of doing histopathology testing at the time. "It absolutely had sufficient stuff and the state-of-the-art equipment to provide services in the areas for which the call was put out, and much more than that".
Mehić neither applied nor complained. The contract went to Talirević's My Clinic.
Next year, Gavrankapetanović again published a call with the same conditions. The contract went again to My Clinic.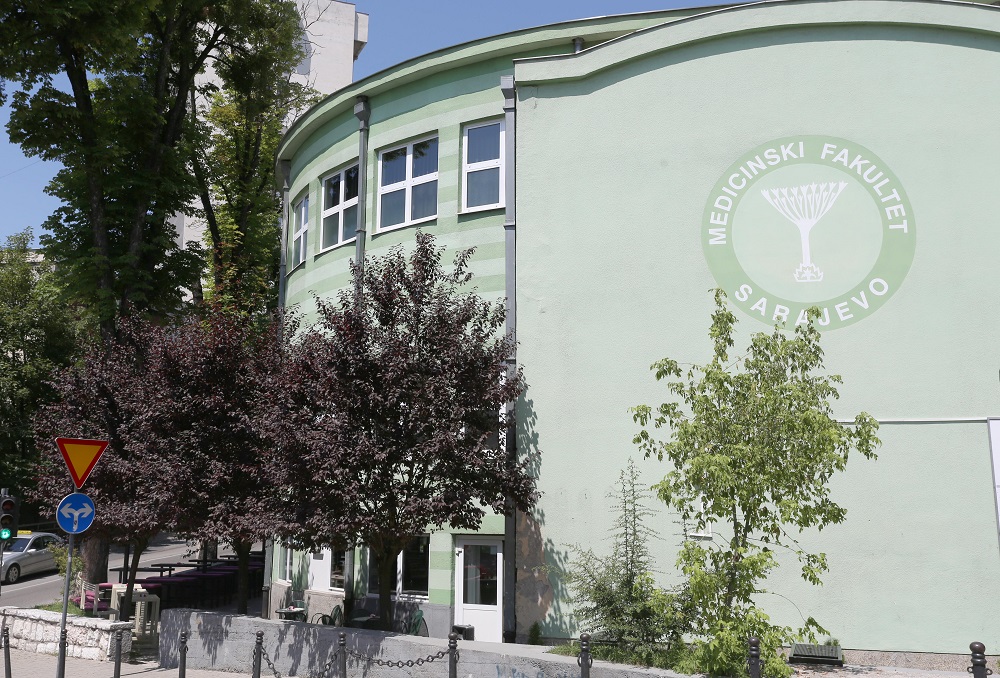 Talirević said that since he was the only one to apply there was no need to have the call posted again. "I even told them to use the exclusivity clause since we were the only supplier. Why put out a bid. I mean — it's silly," said Talirević.
During three years of providing histopathological services, My Clinic collected nearly 1.8 million KM from the Fund. Gavrankapetanović did not reply to CIN's calls and messages.
Talirević first did histopathological testing for General Hospital's patients via a contract with the Fund. Later, the hospital itself put out bids that My Clinic won.
However, My Clinic charged the General Hospital for its services more expensively than it did the Fund. For example, the Fund paid 90 KM for colorimetric sensing systems for tumor marker detection compared to a 110 KM charge to General Hospital for the same procedure. A biopsy cost the Fund 40 KM while General Hospital paid double – 80 KM.
Talirević said that his prices changed depending on a client, the scope of a contract and the type of testing needed.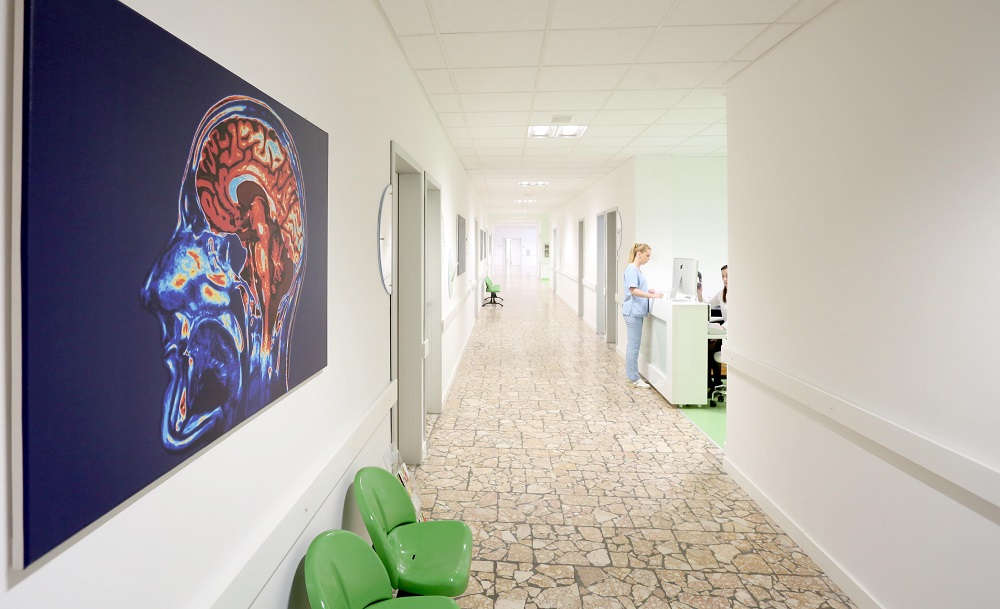 Before My Clinic got into the game, the managements of KCUS and Sarajevo School of Medicine were discussing how to get the School's Institute of Pathology to do some testing for the Clinical Center again.
Zlatko Vuković, then minister of health in the Sarajevo Canton, said that he met with Mehić and Gavrankapetanović and it seemed to him that the problem was going to be solved. However, nothing happened and Vuković was later dismissed.
"Eventually, I heard that the Clinical Center made a deal with a businessman," said Vuković.
He added that he was against private clinics doing histopathology, but as a minister he could not stop the Fund from doing it.
"In my opinion, this is a very serious diagnostic method and should not be outsourced to the private sector or be part of the private sector for one simple reason – histopathology tells you about the patient's destiny," said Vuković.