The Center for Investigative Reporting in Sarajevo (CIN) has found that Bakir Izetbegović, a member of the Presidency of Bosnia and Herzegovina, along with his wife Sebija and the director of the Sarajevo Regional Development Agency SERDA Ševkija Okerić paid a quarter of a million KM two years ago for property in Sarajevo's elite neighborhood of Poljine. It includes 5,000 square meters with an access road.
But Izetbegović, who is running for re-election in the upcoming general elections in BiH, did not declare the land in asset disclosure forms as he is obliged to.
He is not the only candidate in the October election who has not been forthright in filling out the property forms. CIN found in a sample of 100 politicians from the governing and opposition parties that at least six kept mum about their property.
The comparison of 2010 and 2014 asset cards against land records across the country shows that the following office holders did not report all their property: Nikola Špirić and Velimir Kunić from the Alliance of Independent Social Democrats (SNSD; the president of the Alliance for Better Future (SBB) Fahrudin Radončić, the president of the Social Democratic Party (SDP) Zlatko Lagumdžija, Vice-President of the Union of Social Democrats (USD) Ivo Komšić and Esed Radeljaš, a member of the Bosnian Party (BOSS).
Incomplete or false declarations of property holdings are not punished.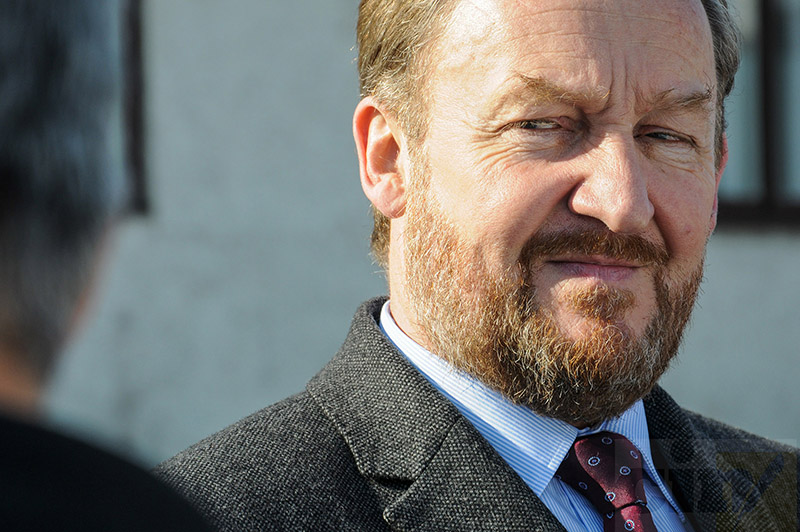 No Sanctions
In this year's asset card submitted to the Central Election Commission (CIK), Izetbegović wrote that he and his wife Sebija share ownership of a house and land without pinpointing the property's whereabouts. He also wrote that his wife owned a suite and a car and estimated the total value of their holdings at 520,000 KM. According to records, the house and land are located in Poljine. The 1,500 square meters was bought for 75,000 KM in 2003, while the house was built later. The same year Sebija Izetbegović bought a suite and a garage for 100,000 KM at Bjelašnica.
CIN found that apart from this the Izetbegovićs have other land in Poljine in a shared ownership with Okerić. They bought the plot in 2012 for 243,250 KM, and afterwards, Izetbegović with Okerić bought the access road for 7,922 KM. According to land records, Okerić got nearly 5,000 square meters, while the Izetbegovićs got the other half.
Izetbegović, asked to comment two months ago, has so far made no response.
According to the BiH Election Law, every candidate is obliged to report the full amount and source of revenue from the last year and the value of property holdings worth more than 5,000 KM: houses, apartments, land, companies, business premises and cars. They should also disclose their savings, money in bank accounts, the value of shares, securities and debts. Apart from this, the politicians need to declare the property of their closest family members.
CIK officials say that they leave it up to politicians to reveal what they own, but they cannot sanction them if they fail to declare something. CIK used to publish the asset disclosures on its web site available for people to see, but a decision from the BiH Court Appeal Chamber changed that. For the time being, it is possible to see the asset cards in CIK's offices in Sarajevo.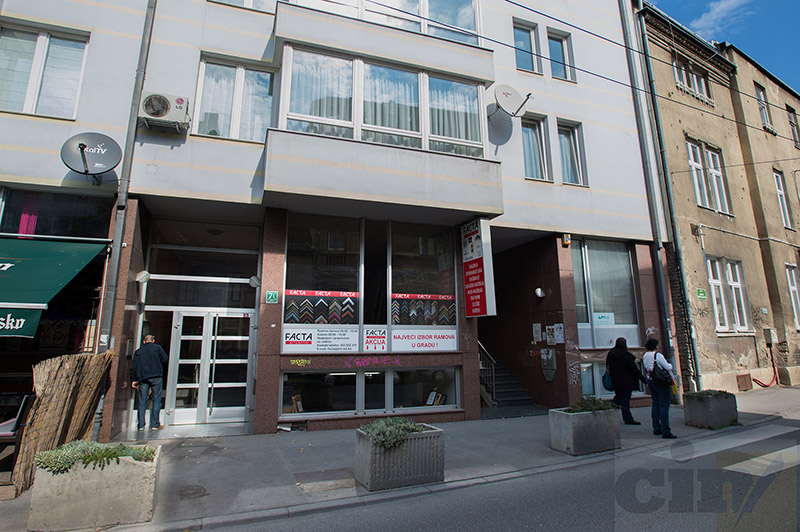 Špirić Children's' Apartments
According to records CIN collected, the vice-president of SNSD and a legislator with the FBiH Parliament Velimir Kunić has not declared a house with a backyard in his native Drvar. According to the cadastre, this real property has 199 square meters. Kunić told CIN that the house was devastated during the war and only the walls have been left standing. The family has not used it in the past 20 years. "Its value is zero," said Kunić.
He declared a 20,000 KM apartment in this town, while his wife Slađa owns a Banja Luka apartment worth 10 times more. Kunić is running again this year for a seat in the FBiH parliament.
His party colleague Nikola Špirić said in a 2012 asset declaration filled out before he was appointed the BiH minister of finances and treasury, that he owned an apartment in Novi Sad, while his son Aleksandar owned an apartment in Belgrade, and his daughter Jovana another one in Vienna. Two years later, in the asset declaration for this year's election, he failed to mention the three apartments saying that his children lived separately. He is running for the BiH Parliament's House of Representatives.
Špirić did not respond to phone calls. The reporters also phoned the Novi Sad flat 's number they found in a Serbian phone book in the state minister's name.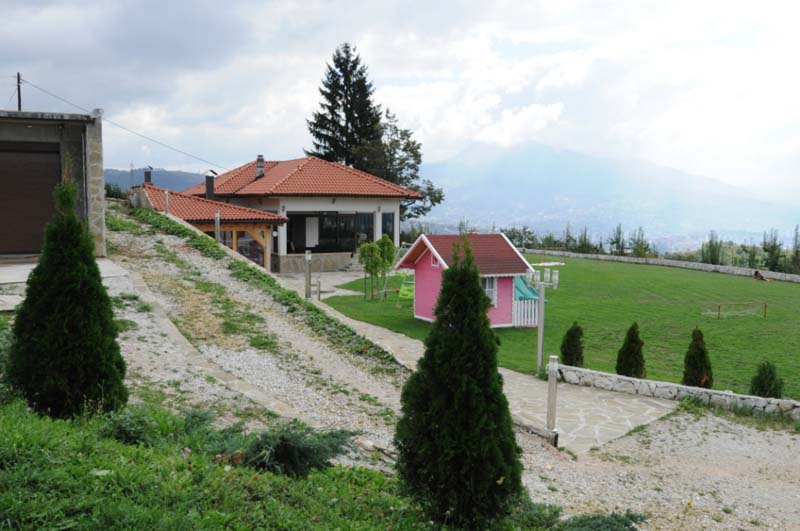 Another candidate for the state parliament is Zlatko Lagumdžija. In his asset declarations which he has been filling out since 2002, he meticulously kept record of property holdings and income, but in 2010 he failed to report some real properties or their real value and provenance.
He did not report an apartment in downtown Sarajevo which his wife Amina bought in September 2006 for 145,000 KM. In an earlier interview with CIN, Lagumdžija said that he did not report the apartment because it was his wife's company apartment. However, land records show the flat to be owned by his wife. In this year's card, Lagumdžija confirmed that his wife is the flat's owner and explained that her firm is using it as offices.
Also, the asset declarations show an estate in the Poljine neighborhood of Sarajevo as inheritance, even though he bought it together with his father-in-law. Lagumdžija also did not note the exact amount of his nvestment into the a summer house in Poljine and for the landscaping.
A candidate for the BiH Presidency Fahrudin Radončić failed to mention in his asset card that he co-owned 5,400 square meters of land in Plav, Montenegro, with his brothers Šemsudin and Mersudin. Radončić told CIN that this was inheritance which he gave over to Šemsudin. However, Montenegrin records show Radončić still as a co-owner. The country's Real Property Authority told CIN reporters that the ownership status has not changed since 1996.
Undeclared Offices
Sarajevo Canton Assembly candidates Ivo Komšić and Esed Radeljaš, have not yet submitted this year's asset cards. According to the BiH Election Law, candidates at this level have until a month after elections to submit cards to CIK.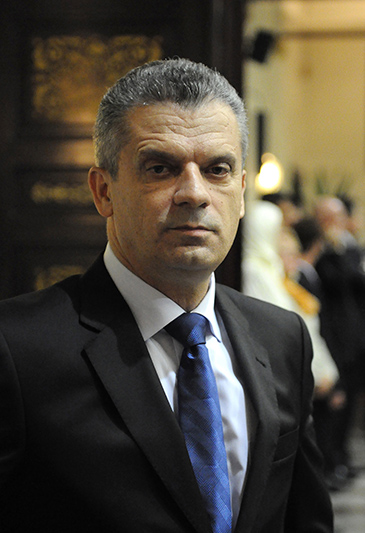 However, after checking land records against the earlier asset cards, it is clear that they have previously omitted certain property holdings – offices and land.
Komšić is the Sarajevo mayor. In his 2010 asset card he failed to declare three offices in Sarajevo of 17, 28 and 70 square meters. According to Land Registry records in the Municipal Court in Sarajevo, Komšić has owned the offices since December 2005.
He told CIN reporters that he bought offices for his children, that is, for their firm. "This was mine at the time of buying. I think they transferred it this year…I took out a loan they could not, so it was on me, and then it was transferred in their (name)," said Komšić.
Asked why he did not declare them in 2010, Komšić said he could not recall that he filled out an asset card then. He said that he was just a professor at the Sarajevo School of Humanities at the time. According to CIK records, he filled out an asset card as a candidate for the state parliament on behalf of the Social Democratic Union. He lost with only 1,648 votes.. Three years later he was appointed the Mayor of Sarajevo.
In his 2010 asset card, Komšić wrote that he owned a house in Kiseljak and apartment in Sarajevo which he estimated to be worth 750,000 KM.
A legislator with the Sarajevo Canton Assembly from Bosnian Party (BOSS) Esed Radeljaš declared ownership of a 400-square-meter house, a 100- square-meter summer house and 2,300 square meters of land worth 720,000 KM in total in 2010. However, the records CIN obtained show things to be different.
According to those documents, Radeljaš also had land in the Sarajevo suburb of Butmir and in Foča, both totaling 19,500 square meters. Even though he stated he was the owner of the house and the summerhouse, Radeljaš owns another building. He did not answer reporters questions related to his property and asked: "What gives you the right to check my property?"